September 5, 2014 will be an historic day for the Long Branch Police Department.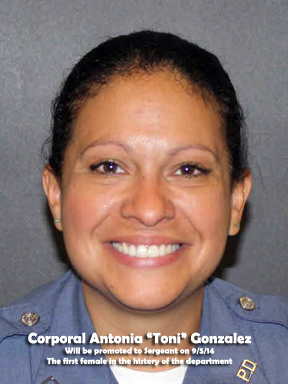 At 4:00 in the afternoon Corporal Antonia Gonzalez will become the first female police officer in the long history of the department to be sworn in as a Sergeant. Detective Brendan Cahill will also be promoted that afternoon to the rank of Sergeant.
The Link News congratulates both officers on their dedication and hard work.