Ocean Township – Officer Michael Galvin took a report of a woman who was unconscious in her car which also had a young child in the backseat.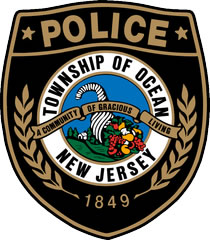 The call was received at 6:16 in the evening on August 23, and the car was at the State Highway 35 and West Park. Officer Galvin was able to determine that the driver, identified as Candice Victor, 34, of Toms River, was under the influence of heroin.
Victor was transported to Monmouth Medical Center in Long Branch, where officers and hospital staff found that she had an additional five bags of heroin and nine hypodermic syringes.
Detective Lieutenant Kevin L. Faller stated in a prepared statement that the two year old boy who was in the backseat of the car was taken into protective custody and turned over to the New Jersey Department of Child Protection and Permanency.
Heroin is becoming more and more of an issue in our area. A gab of heroin cost only $10 on average and the type being supplied in the tri-state area is very powerful. Law enforcement experts say that once a person uses the drug three times they are hooked.
What is alarming police is that heroin users are now a complete dissection of our communities. It does not discriminate against age, sex, social status or educational background. Experts say that once addicted to heroin it is extremely difficult to get off the drug.
Victor was arrested and charged with possession of heroin, possession of a hypodermic syringe, possession of drug paraphernalia, and child endangerment. She was released on a complaint summons at the hospital to appear at a future court date. Faller did not mention anything about if and when she is allowed contact with her two year old son.