Ocean Township – Police are asking anyone who can help identify the man in the attached sketch to contact Detective Bryan Morgan at 732-531-1800. Confidential tip can be placed at 732-531-3323, the hotline.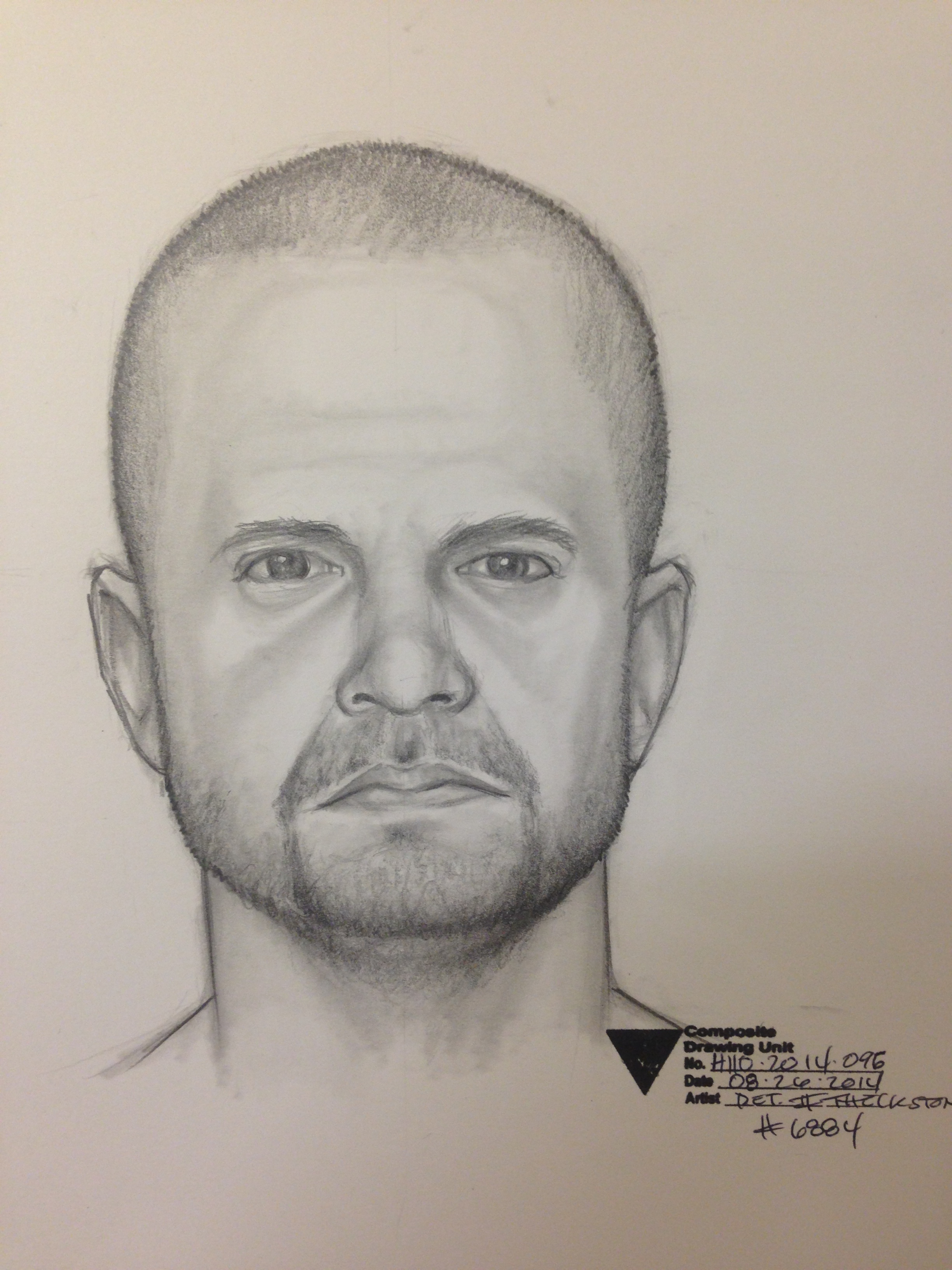 According to Detective Lieutenant Kevin L. Faller the accused individual was in a white passenger van with a regular sized front driver and passenger windows. He allegedly attempted to lure two juvenile boys, ages 11 and 12, into the van. The man approached the victim's and yelled to them to come over to the van. The boys then ran and told their parents.
The incident took place on August 21, at 8:19 in the evening. Officer John Hanna responded to the area of West Park Avenue and Whalepond Road to take the report of attempting luring. The accused was described as a while male, about 40 years old with a balding hairstyle; having small strands of hair on the side of his head. He was also said to have a light bread; "Scruffy."
The van also had tinted smaller windows that went along the side of the vehicle. The victims reported to police that they spotted small amounts of rust on the rear drive side and middle section of the van. According to the victims the van was last seen heading towards Whalepond Road.