Man Arranged to Meet with Girl Who Turned Out to be Undercover Officer
(FREEHOLD) A Brick Township-based real estate broker was arrested Friday after he set up a meeting to have sex with a 14-year-old girl who turned out to be an undercover police officer, announced Acting Monmouth County Prosecutor Christopher J. Gramiccioni.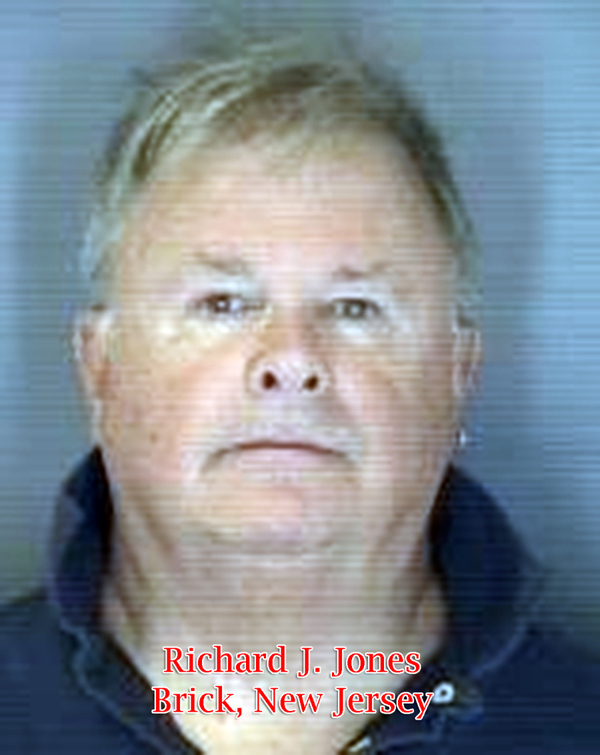 Richard J. Jones, 66, of Brick, was arrested Friday afternoon following a joint investigation by the Monmouth County Prosecutor's Office Special Victims Bureau and investigators from the Asbury Park, Englishtown and Wall Township police departments. Jones is charged with second degree Attempted Sexual Assault and is being held in the Monmouth County Correctional Institution, Freehold Township, on $125,000 bail with no 10 percent option, as set by Monmouth County Superior Court Judge Honora O'Brien Kilgallen, J.S.C. Judge Kilgallen also ordered Jones to have no contact with the local prostitute he tried to persuade to facilitate the sexual liaison with an under-aged girl.
Jones is the owner and real estate broker of Century 21 Herbertsville Real Estate Company, Inc., on Herbertsville Road in Brick. He was arrested after attempting to use a local prostitute to facilitate a meeting to have sexual intercourse with a 14-year-old girl. Jones arrived at an agreed upon location where he was met by police, after pre-arranging to meet with the 14-year-old girl, who was really an undercover police officer.
If convicted of Attempted Sexual Assault, Jones faces a maximum sentence of 10 years in a New Jersey state prison and is subject to the provisions of Megan's Law and Community Supervision for Life as part of his conditions for release.
Despite these charges, every defendant is presumed innocent, unless and until found guilty beyond a reasonable doubt, following a trial at which the defendant has all of the trial rights guaranteed by the U.S. Constitution and State law.
The case is assigned to Monmouth County Assistant Prosecutor Peter Boser, Director of the Special Victims Bureau.