(FREEHOLD) An Ocean Township woman who volunteered time with the wildlife division of the Monmouth County Society for the Prevention of Cruelty to Animals (SPCA) was sentenced to five years probation after more than 300 dead animals were found in her former Little Silver home earlier this year, announced Acting Monmouth County Prosecutor Christopher J. Gramiccioni.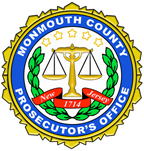 Gretchen Rell, 56, now of Unami Avenue in the Wanamassa section of Ocean Township, must meet all the requirements of her probationary term as part of her sentence, as set down by Monmouth County Superior Court Judge John R. Tassini, J.S.C. Those requirements include: complying with recommendations of a psychiatric evaluation, and she must make available her medical, psychiatric and psychological records to authorities to ensure her compliance with the above. Rell must also complete 30 days of community service, she is prohibited from owning, residing with, or taking into her care or custody any animals during her probationary term, while also being barred from having any contact with the Monmouth County Society for the Prevention of Cruelty to Animals. A violation of any of the requirements of the probationary term could result in up to a five-year prison term.
On March 9, 2014, Little Silver Police were dispatched to 15 Mitchell Place in Little Silver where, in conjunction with investigators from the Monmouth County SPCA, over 300 dead animals were discovered – including various types of birds, turtles, rabbits, mice, opossums, and other mammals that could not be identified due to the extent of decomposition.
A joint investigation by Little Silver police and SPCA investigators revealed that between January 2013 and March 2014, Rell took in numerous animals for purposes of temporary rehabilitation, but instead of rehabilitating the animals, the animals in her care died of starvation and dehydration. Many of the animals were discovered still in their original sealed crates or boxes.
The case was handled by Monmouth County Assistant Prosecutor Melanie Falco.
Rell is represented by Dennis Melofchik, Esq., of Ocean Township.