(FREEHOLD) Authorities have arrested a 22-year-old Asbury Park man and charged him in connection with the early Monday morning shooting of a female inside her Neptune home, announced Acting Monmouth County Prosecutor Christopher J. Gramiccioni.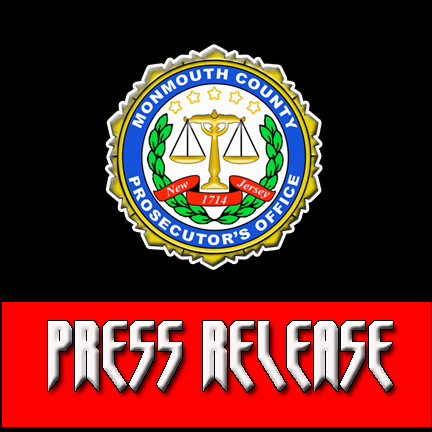 Diquan Speights is charged with one count each of first degree Attempted Murder, second degree Burglary, second degree Unlawful Possession of a Weapon, and second degree Possession of a Weapon for an Unlawful Purpose. Speights is currently being held in the Monmouth County Correctional Institution, Freehold Township, on $650,000 bail, as set by Monmouth County Superior Court Judge Francis J. Vernoia, P.J.Cr. Judge Vernoia also ordered Speights may not return to the scene of the crime and may not have any contact with his victim, as part of a condition of bail.
Neptune Township Police received a 911 call at approximately 4:28 am, reporting a female was shot inside 1827 Bangs Avenue, Apartment 5A. Neptune police immediately responded to the apartment and located the 22- year-old female with a gunshot wound. The victim was transported to a local hospital where she remains in critical but stable condition.
A joint investigation by Neptune police and the Monmouth County Prosecutor's Office revealed that during the early morning hours of Monday, October 20, 2014, Speights forcibly entered the apartment armed with a handgun. Once inside the residence, he encountered the female victim and shot her before fleeing the apartment.
Anyone with information regarding this incident is urged to contact Detective Matthew Webb of the Neptune Township Police Department at 732-988-5200 or Detective Michael Bonanno of the Monmouth County Prosecutor's Office at 1-800-533-7443.
If convicted of Attempted Murder, Speights faces 20 years in a New Jersey state prison, subject to the provisions of the "No Early Release Act" (NERA) requiring him to serve 85 percent of the sentence imposed before becoming eligible for release on parole. He would also be under parole supervision for five years following his release from state prison. If convicted of second degree offenses, Speights faces a sentence of five to ten years in prison on each of the charges.
Despite these charges, every defendant is presumed innocent, unless and until found guilty beyond a reasonable doubt, following a trial at which the defendant has all of the trial rights guaranteed by the U.S. Constitution and State law.
The case is assigned to Monmouth County Assistant Prosecutor Thomas Huth, Director of the Office's Major Crimes Bureau.