Hudson County Man Took Over $469K from the Estates of an Aunt and Cousin
(FREEHOLD) A Monmouth County grand jury returned a 4-count indictment Monday against a temporarily suspended Jersey City attorney charged with stealing more than $469,000 from the estates of two family members, announced Acting Monmouth County Prosecutor Christopher J. Gramiccioni.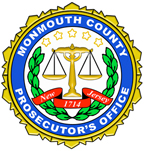 John F. Hamill, 62, of Jersey City, was named in the 4-count indictment charging him with two counts of second degree Misapplication of Entrusted Property and two counts of second degree Theft by Failure to Make a Required Disposition.
Hamill was arrested in October after an investigation revealed he stole about $469,544 from the Estates of an aunt and a cousin where he was named executor. Hamill is currently being held in the Monmouth County Correctional Institution, Freehold Township, on $200,000 bail with no option to post 10 percent, as set by Monmouth County Superior Court Judge Francis J. Vernoia, P.J.Cr.
Hamill deposited into his personal checking account about $263,097 from the Estate of an aunt, from North Bergen, and spent the money for payment of debts and for personal expenses. The investigation also revealed, the amount stolen equals the amount of Federal taxes that remain due on the estate.
Hamill also stole about $206,447 from the Estate of a cousin, from Sea Girt, making numerous cash withdrawals he utilized for payment of debts and to pay for personal lifestyle activities.
If convicted, he faces a sentence of five to 10 years in a New Jersey state prison on each of the charges.
Despite these charges, every defendant is presumed innocent, unless and until found guilty beyond a reasonable doubt, following a trial at which the defendant has all of the trial rights guaranteed by the U.S. Constitution and State law.
The case is assigned to Monmouth County Assistant Prosecutor Barbara Suppa, of the Office's Financial Crimes and Public Corruption Bureau.