(FREEHOLD) A Freehold Borough man was arrested Thursday and charged with shooting two men outside a downtown eatery last month, Acting Monmouth County Prosecutor Christopher J. Gramiccioni announced.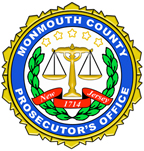 Freehold Borough Police responded to a report at 1:58 a.m. on Dec. 27, of shots fired outside the eatery, where they found Two Howell Township men, 35 and 39, with gunshot wounds. Both men were taken to an area hospital for treatment.
If convicted of Attempted Murder, Parrish faces a sentence of 20 years in a New Jersey state prison, subject to the provisions of the "No Early Release Act" (NERA), requiring him to serve 85 percent of the sentence imposed before becoming eligible for release on parole. He would also be under parole supervision for five years following his release from state prison.
If convicted of Possession of Weapon for an Unlawful Purpose or Unlawful Possession of a Weapon, Parrish faces a sentence of up to ten years in prison on each of the counts, subject to the provisions of the Graves Act requiring him to serve a minimum of 42 months in prison before he is eligible for parole.
Despite these charges, every defendant is presumed innocent, unless and until found guilty beyond a reasonable doubt, following a trial at which the defendant has all of the trial rights guaranteed by the U.S. Constitution and State law.
The case is assigned to Monmouth County Assistant Prosecutor Matthew Bogner, of the Office's Major Crimes Bureau.