(FREEHOLD) Two bookkeepers at a Neptune-based iron company were arrested Friday on charges of stealing from the company, announced Acting Monmouth County Prosecutor Christopher J. Gramiccioni.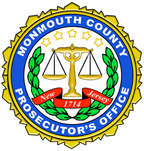 Debra Latshaw, 54, of Maple Avenue in Neptune Township, is charged with forging about $300,000 worth of checks and making unauthorized purchases from the accounts of Mastercraft Iron, Inc. Latshaw, an assistant bookkeeper at the company, is charged with second degree Theft, third degree Fraudulent Use of a Credit Card, third degree Forgery and third degree Uttering a Forged Instrument. Latshaw is being held in the Monmouth County Correctional Institution, Freehold Township, on $35,000 bail, as set by Monmouth County Superior Court Judge Francis J. Vernoia, P.J.Cr.
Marilyn Berger, 67, of Parkway Drive in Freehold Township, is charged with stealing more than $30,000 from the iron company by manipulating the payroll system and making unauthorized purchases with a company credit card. She is charged with third degree Theft by Deception and third degree Fraudulent Use of a Credit Card. Berger was released pending a future court date. She is represented by Edward Bertuccio, Esq., of Eatontown.
The arrests follow a joint investigation by the Monmouth County Prosecutor's Office and the Neptune Township Police Department.
If convicted of a second degree Theft, Latshaw faces a sentence of five to ten years in prison. Third degree offenses carry a maximum 5-year prison term for each count.
Despite these charges, every defendant is presumed innocent, unless and until found guilty beyond a reasonable doubt, following a trial at which the defendant has all of the trial rights guaranteed by the U.S. Constitution and State law.
These cases are assigned to Monmouth County Assistant Prosecutor Andrew S. Fried, of the Office's Financial Crimes and Public Corruption Bureau.