Fatal Crash Took the Life of One Passenger, Injured Another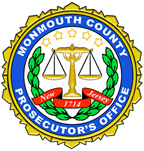 (FREEHOLD) A Howell man was sentenced to four years in a New Jersey state prison Friday afternoon on charges related to the fatal motor vehicle collision in June 2013 that took the life of his passenger and injured a second passenger, announced Acting Monmouth County Prosecutor Christopher J. Gramiccioni.
Jacob Cannizzaro, 22, of Howell, was sentenced Friday by Monmouth County Superior Court Judge Francis J. Vernoia, P.J.Cr. after he pleaded guilty in September to second degree Vehicular Homicide, fourth degree Assault by Auto, and a motor vehicle summons for Reckless Driving.
Cannizzaro's 4-year sentence is subject to the provisions of the "No Early Release Act" (NERA) requiring him to serve 85 percent of the sentence imposed before becoming eligible for release on parole. He will also be under parole supervision for three years following his release from state prison.
The fatal motor vehicle collision occurred on Fort Plains Road in Howell Township at about 11:30 p.m. on June 14, 2013, when Cannizzaro was driving a 2005 Chevrolet Cobalt and lost control of the vehicle. His rear passenger, Mark Chilton, 22, of Freehold, was killed as a result of the collision, and Cannizzaro's front passenger, Angelo Capasso, 21, of Howell, was injured but survived.
A joint investigation by the Monmouth County Prosecutor's Office and Howell Township Police Department revealed Cannizzaro was speeding, passed another car in a no passing zone, and was under the influence of alcohol at the time of the fatal collision.
The case was prosecuted by Assistant Prosecutor Jennifer Lipp. Cannizzaro is represented by Robert Honecker, Esq., of Ocean Township.