On Friday morning, March 6, a man walked into Kearny Bank in Ursula Plaza, 444 Ocean Blvd, North Long Branch, wielding a gun.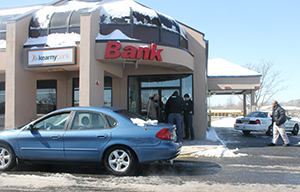 The man was able to get away with an undisclosed amount of cash before fleeing inland on foot.
The JMF Early Learning Childhood Center on Avenel Blvd. was put on shutdown, no students were present as they were on delayed opening due to the snow storm.
No one was harmed in the robbery and police are still searching for the suspect.