The week of April 25 through May 3, the Travis Manion Foundation honored our nation's veterans and fallen service members by serving multiple communities across the country.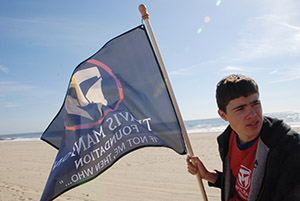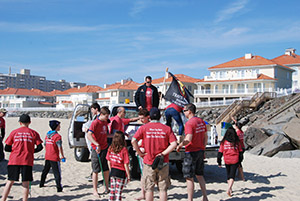 Michael Ponenti, a Tinton Falls resident, rallied kids from his Middle School and Wrestling Club by distributing flyers indicating that he was going to organize a Beach Clean-up in Long Branch in support of the TMF National Service Week.
The clean-up took place on May 3 with approximately 30 volunteers from the Tinton Falls and Wall Township School Districts, Triumph Wrestling Club, Boy Scout Troop 82,  members of the NJ State Police, and city officials representing Long Branch's CityCouncil, Fire Department, and Public Works.
The clean-up was extremely successful, resulting in approximately 20 bags of debris and trash collected along the shore line and Hurricane Sandy damaged beach dunes.
The Travis Manion Foundation was established shortly after the death of 1st Lt. Travis Manion in Iraq on April 29, 2007. The fallen Marine's mother, the late Janet Manion, founded the Foundation to assist the nation's veterans and families of the fallen.