Long Branch Old Guard members Pete Mistretta (left) and Marcel Sassola celebrated their June and July birthdays at this week's regular Wednesday meeting at the Long ranch Senior Center.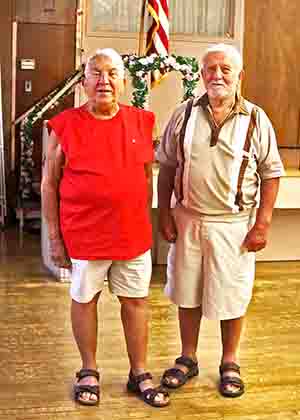 Pete handles the weekly Pinochle contests while Marcel keeps the club's books as Treasurer.
Meeting are each Wednesday at 10:30 and anyone wishing to become new members can just drop by and enjoy a coffee and treat. Membership is for area men who are retired or working part time who would enjoy the friendship and socializing.
Among the activities the club enjoys are guest speakers, seasonal local golf play, year round bowling, plus the weekly pinochle card game right after the meetings. The Senior Center is at 85 Second Avenue in Long Branch.