WEST LONG BRANCH – Dr. Thomas Herrington has been appointed as the first associate director of the Monmouth University Urban Coast Institute (UCI). The hire reflects the UCI's continued growth and Monmouth's commitment as the "Coastal University" to expand its capacity as a leading research and policy center.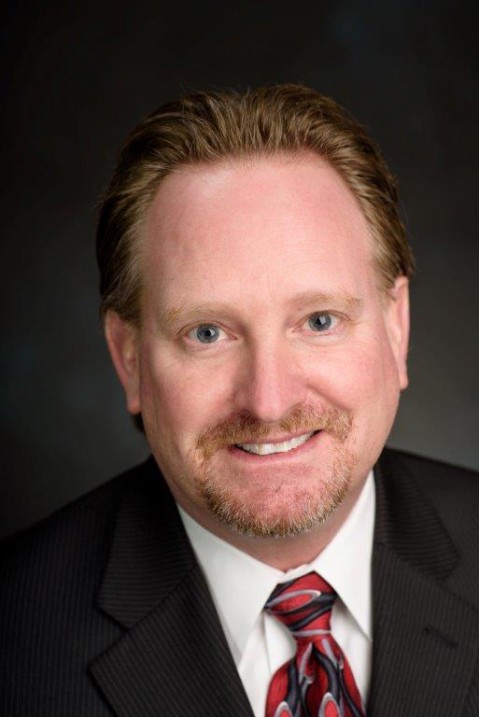 Herrington has extensive experience working at the state, regional and national level and is one of New Jersey's leading experts on coastal processes, beach management and ocean engineering. He will work closely with UCI staff, Monmouth faculty, students and other partners to help find solutions to the challenges facing coastal communities, sustainable coastal economies and health ocean ecosystems.
Prior to joining the UCI, Herrington served as the director of the ocean engineering graduate program at the Stevens Institute of Technology from 2007-17 and the director of the New Jersey Coastal Protection Technical Assistance Service from 2002-17. He has over 25 years of experience in coastal sustainability and hazard mitigation research, including the analysis of storm surge and wave impacts on coastal communities. He is well acquainted with the UCI, having recently served as a member of its Advisory Committee.
"Tom is uniquely positioned to make the UCI a stronger organization and have an immediate impact on our ability to work with coastal communities on a wider variety of issues. We are thrilled to have him aboard," said UCI Director Tony MacDonald. "This year's fifth anniversary of Superstorm Sandy reminds us not only of the progress we have made, but the many steps that are still necessary to prepare for future major storms and sea level rise. Monmouth University and the Jersey Shore are fortunate to have one of the East Coast's leading voices on beaches and coastal resilience here to help lead the way."
"The beach has always been a major part of my life, going back to my days growing up in Ocean City, New Jersey," said Herrington, now a resident of Monroe. "I'm excited for the opportunity to work at the shore and contribute to an organization that is poised to make transformational impact in coastal science and policy."
Herrington has authored or coauthored over 100 journal, outreach and technical publications in the field of coastal and ocean engineering, including the New Jersey Sea Grant Consortium's Manual for Coastal Hazard Mitigation, and is a contributing author to "Blue Dunes: Climate Change by Design." He is a contributing scientist to the U.S. Army Corps of Engineers Post-Sandy North Atlantic Coast Comprehensive Study and the New Jersey State Hazard Mitigation Plan.
He serves on the FEMA Region II Coastal Outreach Advisory Team and is on the Board of Directors of the American Shore & Beach Preservation Association and the Jersey Shore Partnership. He holds a bachelor's degree in Civil Engineering as well as master's and doctorate in Ocean Engineering from the Stevens Institute of Technology.
About the Urban Coast Institute
The Urban Coast Institute (UCI) was established in 2005 as one of Monmouth University's "Centers of Distinction." The UCI's mission is to serve Monmouth University and the public interest as a forum for research, education and collaboration in the development and implementation of science-based policies and programs that support stewardship of healthy, productive and resilient coastal ecosystems and communities. Visit www.monmouth.edu/uci for more information.