By Neil Schulman
Ocean Township — Congregation Torat El's Meet the Author Series will feature Judy Singer, author of In the Shadow of Alabama. The novel, inspired by her own family, tells the story of a Jew from Brooklyn who, during World War II, was put in charge of an African-American platoon in the segregated South.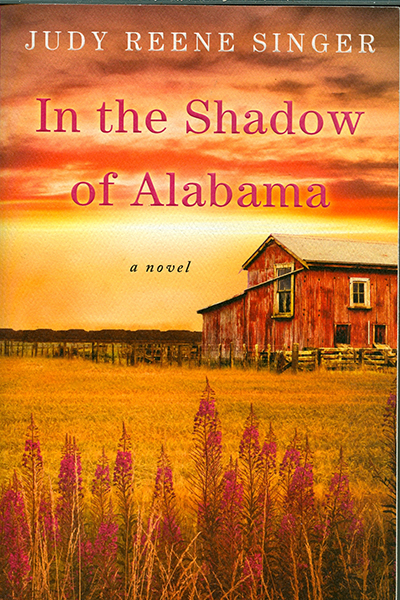 The Meet The Author Session will take place a few days before Black History Month begins, on Jan. 28, at 11 a.m. at the Congregation, 301 Monmouth Road.
In the book, Rachel Fleisher gets a call that her father, who she never felt close to, is dying. She returns to Arizona to see him one last time, and at the Jewish funeral, along with the many mourners is an African American woman. She tells Rachel that her father served under Master Sgt. Fleisher during World War II.
"And then dropped a word, so charged, so fueled with anger, that I was compelled to follow it wherever it led," Rachel recounts.
She learns her father was put in charge of an African American platoon in charge of maintenance and cleaning of a type of bomber which crashed at an alarming rate. He not only found a way to prevent the crashes, but his strong sense of social justice led him to fight for fair treatment of his soldiers, despite being denied that fair treatment herself.
The story was inspired by Singer's own relationship with her father. She left home at 15, never understanding his anger. It was only gradually, through talks with her mother, she learned the story of his military experience, being put in charge of a "Housekeeping Squadron" in Alabama.
"My father was outraged by the treatment of his men," she wrote. And after he worked to rescue members of his squadron after a mysterious explosion, he was recommended for a medal – which he never received. He was, however, recognized by the French government, the NAACP, and Veterans Hall of Fame.
Singer was born in Alabama and raised in New York. She is a former high school English teacher and author of Horseplay, Still Life with Elephant, and An Inconvenient Elephant.
Copies of In The Shadow of Alabama are available at the temple office for $12. The cost to attend the series is $10 per person. A light bagel breakfast will be served.
Reservations can be made at www.torat-el.org or 732-531-4410.
The ongoing Meet The Author series has been made possible by a grant from the B'nai Sholom/Beth El Foundation.