By Congressman Frank Pallone
Dear Neighbors,
When I travel throughout New Jersey, I hear constantly about the opioid epidemic that is devastating our communities. More than 2,200 people died from drug overdoses in 2016, nearly a 40 percent increase in the death toll from the previous year.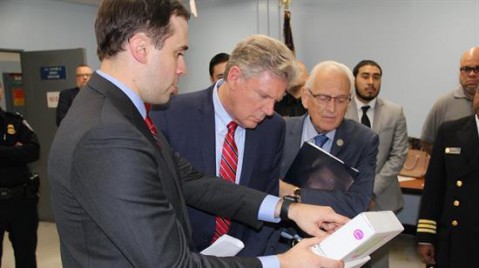 Thousands more individuals and families face the debilitating realities of addiction. That is why I have made it a priority to address the opioid epidemic in Congress.
As the Ranking Democrat on the Energy and Commerce Committee, which oversees health care, I was proud to work on bipartisan legislation that was signed into law in 2016, providing billions in grants to states to fight this crisis. Last month, I helped pass reforms that will improve our efforts to advance treatment and recovery initiatives, improve prevention, and bolster our efforts to fight deadly illicit synthetic drugs like fentanyl. The president is expected to sign this legislation into law.
One provision I authored helps Medicare to cover Opioid Treatment Programs (OTPs) and medication-assisted treatment (MAT). This will help pay for necessary medications, counseling, and testing to treat substance abuse. Another provision I authored will give the Food and Drug Administration (FDA) the ability to take action against illicit controlled substances coming in through International Mail Facilities across the country.
While these are important steps, I believe that Congress must do more to provide funding to fight the epidemic and provide increased access to treatment for families. I also remain concerned that attempts to sabotage the Affordable Care Act and roll back Medicaid will reduce access to treatment for millions, including those with substance use disorder.
We can also all do more to make sure that excess prescription and over-the-counter drugs do not fall into the wrong hands and contribute to the opioid epidemic. This week at a Walgreens in West Long Branch, I met with health leaders to discuss how we can prevent drug overdose deaths and make our communities safer by discarding these medications.
The Walgreens Safe Medication Disposal Program has disposed of more than 270 tons of unwanted medications since the launch of their program. There will be a total of 25 disposal sites in New Jersey that will allow individuals to safely dispose of prescriptions at no cost. I will continue do everything within my power to continue to fight for funding and access to treatment.
Sincerely,
Congressman Frank Pallone