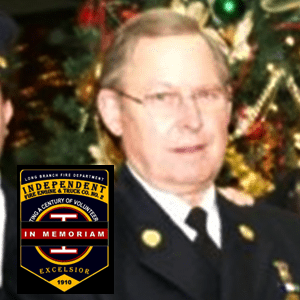 The Long Branch Volunteer Fire Department announced the passing of Ex-Captain and 60-year life member Nelson Joline of the Independent Fire Engine & Truck Co. No. 2.
Captain Joline joined the department in December 1959 and was promoted to Captain in 1981. He was a decorated Veteran of the Long Branch Police and Fire Departments.
Joline retired from the police department at the rank of Captain. At the time of his death Joline was the senior most member of the company and a 60-year life member.