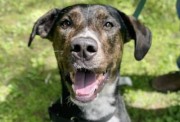 Eustace is a handsome, smart and energetic boy who was adopted as a puppy and recently returned when his home was no longer the right fit. Eustace is 2 1/2 years young and is a big boy, weighing about 60lbs, so a family with dog-savvy kids 12+ would be best.
Eustace can be timid and hesitant with strangers at first, but warms up with time, patience, a gentle hand, and lots of TREATS! Eustace would benefit from positive-reinforcement training to help him build confidence and bond with his new family. We haven't tested Eustace with other dogs yet, but he seems interested in playing with them!
Eustace is a special guy looking for a special family to blossom into the best dog he can be!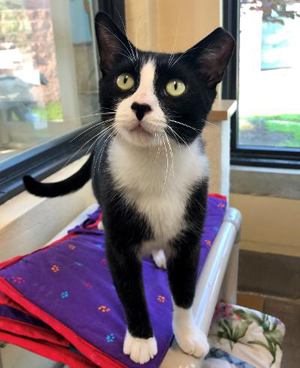 Hey, it's Bali Bey! I was found as an injured stray before making my way to the shelter. I'm so grateful for the medical team for making me feel better and ready to find my forever home!
I'm 3 years old and a somewhat chatty boy who loves attention. I always enjoy a good pet, especially on the face so I can pet back with my nose. I will be the best snuggler you've ever met. I could spend the whole day nuzzling you while I'm sitting on your lap, but I also like having fun toys and a good window perch too. Whatever you've got, I can't get enough!
I will do best as the only pet or possibly with a very friendly, laidback cat at home. Come bring home the Bali Bey boy who will never leave your side!
I'm lucky to be at the Monmouth County SPCA because they adopt out lots of FIV+ kitties, and many shelters unfortunately euthanize them.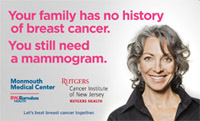 FIV (Feline Immunodeficiency Virus) means when exposed to kitty germs, FIV+ cats are more susceptible to catching something than a cat without. With limited resources to care for so many animals (sick or otherwise), many shelters have no choice but to euthanize those likeliest to get sick, and FIV+ cats are always at the top of the list.
Studies have shown FIV+ kitties can live just as happy, healthy and long of a life as a cat without FIV. A positive FIV status becomes a problem with outdoor cats that must fend for themselves and fight over limited resources. When an FIV+ kitty is kept indoors, fed good food, given lots of love, and taken for regular vet visits, their lifespan and quality of life can be the same as a cat without FIV. Come meet me today!