In 1984, in an unprecedented act of brotherhood, Israel airlifted thousands of persecuted and starving Ethiopian Jews from Africa to Israel. They had been waiting in Ethiopia for millennia, sustained by the hope to return home to the Holy Land.
Among the refugees was an 8-year-old boy, Danny Adeno Abebe. Now an Israeli journalist, Abebe tells the story of his family and his village, and the journey they traveled from Ethiopia through Sudan to Israel, and the even longer distance from a rural village life without indoor plumbing, electricity, or books, to a modern society. Many who left the villages did not survive the hardships of the journey, and many of those who did reach the Promised Land were emotionally wounded in the process.
From Africa To Zion is an extraordinary life story, but above all—it is a story about people, about love, and about the importance of family, regardless of skin color or ethnicity.
Buy your copy of his book from Bookshop.org (to support independent bookstores) or amazon.com (remember to use your Amazon Smile account if you have one that supports your local congregation.)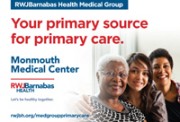 There is no charge for this event but registration is required.
Please register at torat-el.org. You will receive a confirmation email with the Zoom link.