Billy also spent his time for many years as an active volunteer firefighter with the West Long Branch Fire Department, Station 1 where he received Firefighter of the year in 2011, along with receiving other accolades over the years from the department.
When he was not with his firefighting brothers supporting the community he could be found riding his bike around town or hunting in the woods with his son and brother. Family was most important to Billy.
Visitation will be held at the Damiano Funeral Home, 191 Franklin Avenue in Long Branch on Friday, April 22 from 5-8 pm.  Funeral Saturday, 9:00 am from the funeral home with a Mass of Christian Burial celebrated at 10:30 am St. Dorothea's Church in Eatontown. Entombment will follow at Woodbine Mausoleum in Oceanport. In lieu of flowers the family requests donations be made payable to "Biagio Guzzi Trust": in the memo section write for the benefit of his son Biagio Joseph Guzzi, P.O. Box 567, Long Branch, NJ 07740.  The family invites you to leave a letter of condolence by selecting the Tribute/Guestbook link above.
Gina grew up in St. Louis, Missouri before making her way to Eatontown where she literally "built" her home that was always full of love and laughter. Gina had a huge heart with an open-door policy where any and all were always welcome. She has always found joy working in the service industry, crafting cocktails for the local community that she loved, including the Triple S Bar in Eatontown and the Celtic Cottage in Long Branch. When she wasn't reading books, doing a puzzle or gardening at home with her puppy Dewey, she could be found attending her grandchildren's sporting events, enjoying cocktails with friends, & visiting her vacation home in the Poconos.
A Celebration of Life will be held this Thursday, April 21, 2022 at 6pm at the Long Branch Elks Lodge located at 150 Garfield Avenue in Long Branch. All who knew and loved her are welcome to join.
In lieu of flowers, please send donations in Gina's memory to the Monmouth County SCPA. https://monmouthcountyspca.org/support/donate/. The family invites you to leave a letter of condolence by selecting the Tribute/Guestbook link above.
To send flowers to the family or plant a tree in memory of Gina Skinner, please visit our floral store.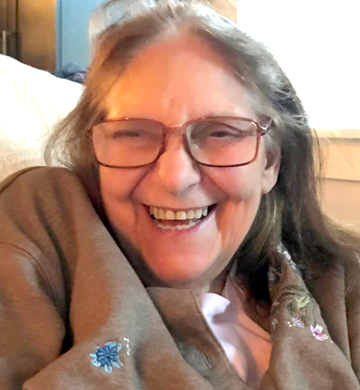 Florence Jacondin, age 97 of Tinton Falls died at home on Saturday, April 16th.
She was born in the Bronx, to Theresa and Giuseppi Palumbo, as one of 11 children. Florence married James Jacondin in 1948, and lived in the Bronx and Lyndhurst, eventually settling in Little Egg Harbor. Florence enjoyed trips to Atlantic City, where she played slot machines. She liked to play card games such as Crazy 8's and Pinochle. Florence had a clever sense of humor and would always say "Look, I made you laugh."
Florence enjoyed crossword puzzles as well cooking Italian dishes, especially stuffed peppers, stuffed artichokes and baked ziti. She was a long-time member of St. Theresa's RC Church, Tuckerton, and was an active member of the Choir and the Rosary Altar Society where she enjoyed many friendships at the church. In recent years she was a member of the St. Anselm Music Ministry.
She loved music, from Glen Miller's "In the Mood", to the Andrews Sisters, Rosemary Clooney and Louis Armstrong. In addition, Florence appreciated patriotic music.
Florence was pre-deceased by her husband, James in 2012.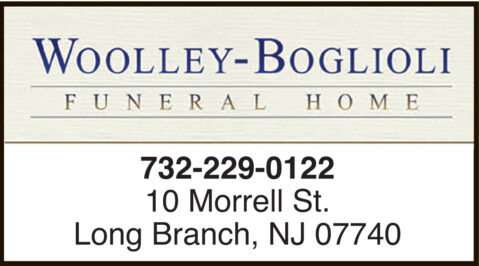 Surviving are her children, Christopher Jacondin and his wife Marilyn, Tania Luski and her husband Robert, Theresa Femenella and her husband Joseph and Tina DeVito and her husband Mike. Grandchildren include Anne (Jon), Christopher (Rachel), Marc (Brandon), Kurryn (Carlos), James (Allyson), Jason (Jenna), Drew and Jesse. Her great grandchildren are Benjamin, Olivia, Madison, Carter, Mason, James, Andrew, Harper and Sophia. Florence is also survived by her brother Richard Palumbo and many nieces and nephews.
Visitation Thursday, April 21st, 4PM to 8PM at the Woolley-Boglioli Funeral Home, 10 Morrell Street, Long Branch. Mass of Christian burial, Friday, April 22nd, 11AM at the Church of Saint Anselm, 1028 Wayside Road, Tinton Falls, NJ. Interment will follow at Mt. Carmel Cemetery, West Long Branch.
In lieu of flowers, donations may be made in her name to Saint Jude Hospital, Marian Fathers of the Immaculate Conception and The Alzheimer's Association.
To share a favorite memory or send a message of condolence please visit Florence's page of tributes at www.woolleyboglioli.com.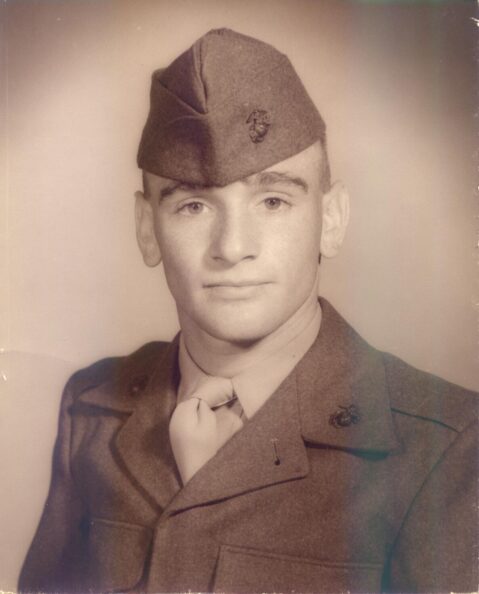 George J. Cattelona, 79, of Long Branch passed away peacefully Thursday, April 14th.
George was born and raised in Long Branch, New Jersey.  He joined the United State Marine Corps in 1959 and was honorably discharged in 1979; attaining the rank of Gunnery Sergeant.    He was then transferred to the Fleet Marine Reserve, serving for another 10 years.  He officially retired from military service in 1989.  During his time as a Marine, he had been stationed in Okinawa Japan, Camp LeJeune, North Carolina, the Philippines, and Marine Corps Air Station Kaneohe Bay, Hawaii amongst many other locations throughout the world.  He completed multiple combat tours of duty during the Vietnam War.
During his service in the United States Marine Corps, he earned multiple awards which included the Combat Action Ribbon, Presidential Unit Citation, Navy Meritorious Unit Commendation, Marine Corps Good Conduct Medal (5th Award),  National Defense Service Medal, Vietnam Service Medal (6th Award), Republic of Vietnam Gallantry Cross, Vietnam Campaign Medal and the Southwest Asia Service Medal.  He earned the Rifle Expert (4th Award) and Pistol Expert (5th Award) Badges.   He also received the Distinguished Service Medal and Vietnam Service Medal from the State of New Jersey.
Shortly after his discharge from the United States Marine Corps, he began working for the United States Department of Defense as an instructor for the Driver Training School at Fort Monmouth; teaching military and civilian personnel defensive driving techniques.  He left the driving school and became a Logistics Assistance Representative at CECOM – Fort Monmouth.  In December of 1991 he completed a nearly three-year assignment in Seckenheim, Germany.  During that time he was deployed to Saudi Arabia and Kuwait during Operation Desert Shield/Storm where he earned the Commanders Award for Civilian Service.  In 1995, he retired from the Department of Defense.  In further service to his community, George was a volunteer firefighter with the Long Branch Fire Department, Neptune Hose Company #1 for a brief period in the early 1980's.
He exemplified the Marine Corps mantra of improvise, adapt and overcome.  Despite the challenges he face, he tackled them head on – never letting them hold him back.  George was a devoted husband; committed to caring for his wife.  He was a loving and supportive father, grandfather and brother.  He enjoyed fishing, working on projects around the house, exploring various hobbies and riding his motorcycle when he could.  He was a role model for all.
He was predeceased by the love of his life, Anne-Maire Marra Cattelona.  They were married for 48 years.  His parents Nicholas A. and Eleanore Cattelona, brothers Nicholas J. and Ronald Cattelona and brother-in-law Conrad Russo.  He is survived by his daughter Barbara Anne Cattelona.  Son Nicholas and his wife Samara.  Their children, Pop-Pop's adoring grandchildren, Shane and Evette.  His siblings – Catherine "Winkie" Cattelona Russo, James Cattelona and his wife Sandra, Carol Cattelona Ruggiero and her husband Rick, his sisters-in-law Joann Mangogna Cattelona and Barbara Marra Migliaccio, and his many cherished nieces, nephews, and godchildren.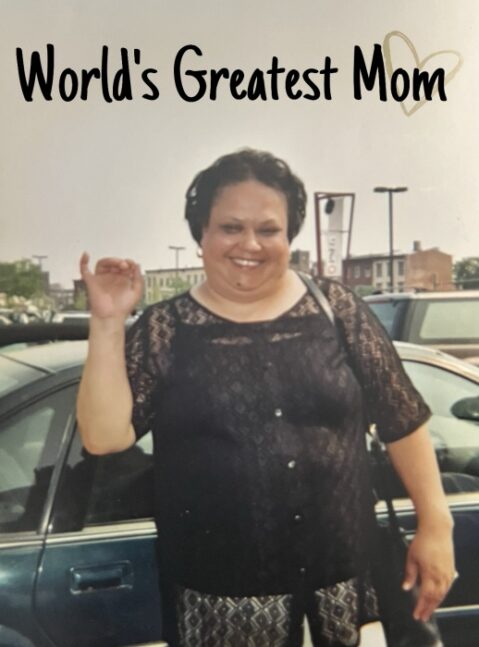 Felicita "Fela" Alicea Gonzalez, age 65 of Long Branch, formerly of Puerto Rico, gained her angel wings on Friday, April 15, 2022 at home. Born in Guayama, Puerto Rico she lived most of her life in Long Branch, New Jersey.
Fela was fluent in Spanish and was a very proud woman of her culture and heritage. She was a strong, resilient woman who was blessed to survive 11 years of dialysis. Through the years she remained positive for herself and remained a role model for her children, grandchildren and great grandchildren.
Fela enjoyed interior designing and decorating, puzzles, sewing, knitting and enjoyed her watching novelas. She also loved cooking and serving her family Pollo Guisado on Sundays' and passed the recipe down to her daughter Bianca so the family could enjoy and remember her when they gather together for family dinners. She was a loving member of Camino de Salvacion Church on Liberty Street in Long Branch.
She was predeceased by her father Fernando Alicea. Surviving is her mother Luisa Gonzalez; 4 children, Julio Ayala, Omarya Ayala, Justino Diaz, Jr., Roberto Diaz and Bianca Ayala; 9 grandchildren, Duwayne Brown, Harry Hampton, Erica Diaz, Imani Essence Ayala, Lizmary Aponte, Destinee Glover, Brianna Marie Hill, Carl Xavier "Gordi" Jackson, Justino "Pookie" Diaz, III and Yareliz Ayala, and 6 great grandchildren, Jojo Pintado, Jr., Autumn Brown, Sanai Serenity Burton, Sy'anna Faith Burton, Jayleigh Grae Ayala, Nia "Chica" Brown and Naomi "Nena" Blessings Brown.
All services are private. The family invites you to leave a letter of condolence by selecting the Tribute/Guestbook link above.
To send flowers to the family or plant a tree in memory of Felicita "Fela" Alicea Gonzalez, please visit our floral store.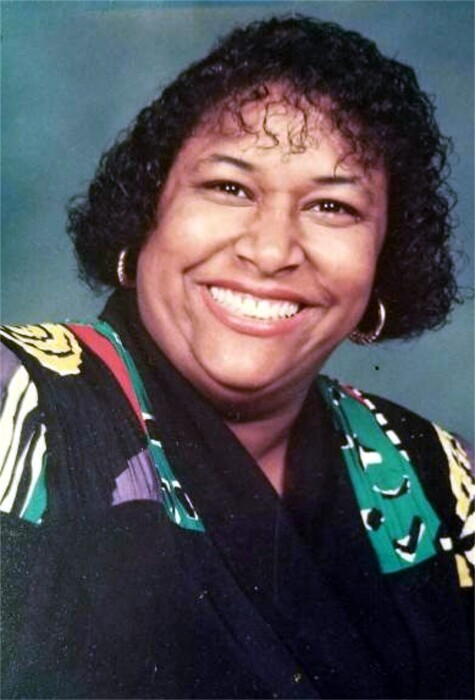 Our precious Gwendolyn Samuel Giles affectionately called Gwen or Gwennie, peacefully went home to be with her Lord and Savior Jesus Christ on Sunday, April 10th.  To know Gwen was to love her.  She impacted the lives of many people through her kindness, generosity, encouragement, and loving spirit.  Her laughter was infectious and her smile would light up a room.  Gwen had a unique way of making everyone, even strangers feel like family.
Gwen was born on March 27, 1946, in Brooklyn NY, to the late Frederick W. Samuel and Ruby O. Samuel.  She was the second eldest child of four brothers and one sister Jasper, Frederick Jr, Anna-Rebecca, S. David, and Joseph.  She grew up in Brooklyn in a tight-knit loving family.  Her mother Ruby made certain all of her children were reared in the gospel of Jesus Christ.  The family became faithful members of Deliverance Evangelistic Center Churches Inc. and flourished under the leadership of Apostle Arturo Skinner.  Here is where Gwen learned and honed her skills in becoming a fearless witness of Christ and fervent prayer warrior.  It is also here where she met her husband of 52 years Anthony Giles.
Gwen graduated from Eli Whitney Vocational High School in Brooklyn NY in 1963. After graduation, she began working as a beautician, until entering the world of banking.  Gwen worked for the Federal Reserve Bank of New York, where after 25 years of faithful service she retired.
In 1969 Gwen married Anthony Giles, and they moved to New Jersey. In 1972 they welcomed a beautiful daughter Valerie.  Although Gwen and Anthony only had one child, they had many spiritual children that affectionately called her Momma Giles. Gwen later became a member of Bronx Christian Ministries under the leadership of her brother Rev. S. David Samuel and then became a faithful member of Faith Fellowship World Outreach Ministries.
Gwen was a firm believer that the effectual fervent prayer of a righteous man availeth much.  She believed in witnessing to everyone the gospel of Jesus Christ and hosted frequent prayer meetings in her home. Her home was known as a house of prayer.  Gwen has been known to pray for or encourage strangers in supermarkets, gas stations, and even during her last days while at the hospital.  Gwen loved her family deeply.  She welcomed her son-in-love Chandler into the family with open arms and loved her two Grandsons CJ and Caleb with all of her heart.  Most importantly Gwen loved the Lord her God with all of her heart and soul.
Gwen was preceded in death by her sister Anna-Rebecca Samuel and two brothers S. David and Jasper Samuel. Left to cherish her memory, celebrate her life and continue her legacy are her devoted husband Anthony Giles, beloved daughter Valerie and son-in-love Chandler Fragé, two loving grandchildren Chandler Jr. (CJ) and Caleb; brothers, Frederick W. Samuel Jr. and Joseph Samuel(Marina), a host of loving in-laws who were like family, loving nieces, nephews, cousins, other relatives and friends who have become family.
To send flowers to the family or plant a tree in memory of Gwendolyn Giles, please visit our floral store.
Dr. Margaret (Maggie) Del Guercio, of Long Branch, NJ passed away peacefully at her residence on Thursday, April 14, 2022. She was born in Newark, NJ and most recently resided in the Elberon section of Long Branch.
Dr. Del Guercio was a graduate of Columbia High School in Maplewood, NJ, received her Masters degree from Montclair State College and her Doctorate from New York University.
Dr. Del Guercio was an Associate Professor in the Department of English and former FAMCO President at Monmouth University, West Long Branch, NJ. She joined Monmouth College as an Assistant Professor in 1988 and was promoted to Associate Professor in 1994 spanning an impressive 34 years. She had been the recipient of Distinguished Teaching and Warncke Awards and will be remembered for her passion and dedication to teaching creative writing and her poetry, having countless works published in esteemed magazines, reviews and journals. She touched countless lives through her humanity and generosity.
Dr. Del Guercio was pre-deceased by her parents, Fred & Mary Del Guercio. She is survived by her brother, Fred Gel Guercio and her significant other, James Devine.
Relatives and friends are invited to call at the Fiore Funeral Home, 236 Monmouth Rd., Oakhurst, on Friday from 12-1 pm. Entombment will follow at the Woodbine Mausoleum in Oceanport.
To send flowers to the family of Margaret Del Guercio, please visit our Heartfelt Sympathies Store.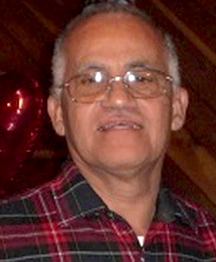 Ramon E. Vargas, Sr of Eatontown, passed away on Tuesday April 12th, 2022.
He was born in San German, Puerto Rico moving to New Jersey in 1961. Living in Long Branch for many years before moving to Eatontown.
Ramon was predeceased by his wife of 58 years Gloria Jean (Chulsky) in June 2021. He was also predeceased by his mother Luz Miraya Rivera, brothers Tomas, Angel and Arcadio (Jim).
Ramon had worked in the food and beverage industry for many years before retiring.
He is survived by his 3 children, Ramon Jr and his wife, Chris, his daughter, June Marie, and son Roberto also 4 grandsons Ramon III and Dillon Vargas, Steven and Shawn Meeker.
He is also survived by his sisters Maria Alida Vargas, Maria Lourdes Vargas, Norma Iris Vargas, Luz Milagros Cendana (Millie), Maria Aurora Irizarry (Doris) and brothers Luis Vargas and Jose Irizarry and many nieces and nephews
In a love story for the ages, 91-year-old West Long Branch resident Eleanor Mancini passed away peacefully at home on Tuesday, April 12, 2022, on her 69th wedding anniversary, to be reunited with her beloved husband for all eternity.
She was born on July 13, 1930, on Winter Street in Long Branch, where she lived and attended school. Eleanor worked as a seamstress for over 40 years in the International Ladies Garment Workers Union. She was also heavily involved with Christ the King Rosary Altar Society at Holy Trinity Church in Long Branch.
Eleanor was a beloved wife, mother, grandmother, sister, aunt, and friend who carried with her a tremendous love for her family. She loved Atlantic City, was enamored with fireworks, and she never met a parade she didn't like. She was the epitome of love and strength, and the picture of classic sophisticated grace.
Eleanor was predeceased by her parents, Vincent and Antoinette Barbara; her husband, Raymond Mancini; her brother Charles Barbara; sisters, Rose Dolecki, Grace DeRogatis and Angelina Barbara; and brothers-in-law, Lawrence DeRogatis and Frank Scalpati.
Eleanor is survived by her three children; daughters, Patty Catanzaro and her husband Lou, Nancy Mancini and her husband Gary Johnson; her son, Raymond Mancini; her beloved granddaughters, Lisa Santa Maria and her husband James, ToniAnn Catanzaro, Veronica Mancini and Victoria Mancini; her great-grandchildren, Vincent and Luca Santa Maria; her loving sister, Mary Jane Scalpati; brother, Samuel Barbara and sister-in-law, Joy Barbara.
For condolences, please visit www.fiorefuneralhomes.com. To send flowers to the family of Eleanor Mancini, please visit our Heartfelt Sympathies Store.
To send flowers to the family of Ramon E. Vargas, please visit our Heartfelt Sympathies Store.
James Brown Sr., 97 of Long Branch, passed away on Wednesday, April 6, 2022, peacefully at home, surrounded by his family. Born in New Rochelle, New York he was a life long resident of Long Branch. He was a Caddy at a local country club in New Rochelle in his teenage years. Later, he was drafted into the Army of the United States. He received many medals, such as the American Service Medal, Asiatic-Pacific Service Medal, Good Conduct Medal, Philippines Liberation Ribbon, and World War II Victory Medal and was Honorably Discharged in 1946.
He was employed for over 35 years as a Boiler man at the U.S. Army Communications Electronics Command, Fort Monmouth, where he retired in 1983. After retirement he continued working part-time at the Monmouth Park Racetrack, as a Security Guard, until he retired.
He was a member for over 30 years at Second Baptist Church, Long Branch, NJ, very humble, quiet, always on time and one of the first members to arrive at church every Sunday.
Mr. Brown was 1 of 8 siblings in his family. He was a devoted family man who loved to cook fried chicken, which was the best, seasoned just right and cooked to perfection. His favorite desserts were a good Apple pie with lots of apples in it, second was his plain cheesecake. So of course, his favorite foods were Fried chicken WINGS and French Fries.
He is predeceased by his loving wife Dorothy Brown, his sons James Brown, Jr., Ronald Brown, and Kenneth Brown. He is survived by his devoted daughter Gwen Brown, Gunter Elliott and son in law Ricky Elliott; grandchildren Curtis Gunter and Malcolm Gunter, who were like his sons, Kenneth Brown, Jr., Ronald Brown, Jr., Brittany Brown, Ashley Brown; great-grandchildren Kenneth and Liam as well as many loving friends and cousins.
VISITATION- Friday 4-22-2022
Second Baptist Church
93 Liberty St.
Long Branch, NJ 07740
11:00 AM – 12:00 PM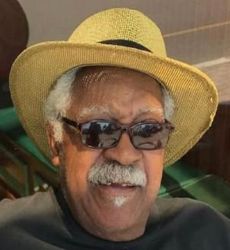 Joseph "Joe" E. Turpin, 85, a lifelong resident of Long Branch, New Jersey died on Monday, March 28, 2022 at Complete Care at Monmouth in Long Branch.  Joe was born on May 31, 1936 in Long Branch to Ernest Lee, Sr. and Edna Gwathney Turpin.
Joe attended Long Branch Public Schools. He enlisted in the Army and served as a Specialist Third Class (SP3).  After serving his country, Joe was honorably discharged in 1957. The leadership skills he acquired in the Army, strengthened his career as a community activist. Joe successfully advocated for the Long Branch community he loved. He was involved in numerous community initiatives including:
Joe promoted a program in conjunction with the City of Asbury Park to acquire federal funding for summer jobs for community youth.
Joe supported Avery Grant and Jesse Samuels' plans to repair and reopen the original Bucky James Community Center. In addition, he was one of the sponsors of community events such as the "Back to School" picnic held at the Community Center.
The petition with more than 2,000 signatures Joe obtained from canvassing throughout the community, proved instrumental in a Long Branch public school being named for a retired African-American Principal, Audrey W. Clark.
Joe participated in organizing the march from Ocean Avenue to Second Avenue to celebrate the Juneteenth holiday in recognition of the end of slavery in the United States.
Joe also threw his hat in the political arena, working as a volunteer campaign worker for local campaigns for Mayor, City Council, Board of Education, Freeholder, and State congressional races.
One of Joe's most important and impactful community projects resulted from his work as Secretary/Site Liaison for The Concerned Citizens Coalition of Long Branch. The Coalition of volunteers from the Long Branch community was formed in June 2002, and worked with environmental justice partners including the New Jersey Department of Environmental Protection (NJDEP) to remediate the soil of the 11.2 acre facility of the former Long Branch Manufactured Gas Plant. The Coalition gained state, national and even international recognition for its efforts on behalf of the community. Joe contributed to the lawsuit for 292 persons who were sickened by the odors and contamination from the site.
Joe worked tirelessly for the people of Long Branch. He was very proud of his triumph over addiction with the help of Narcotics Anonymous and Alcoholic Anonymous (NA/AA), and he used his experience, strength and hope to empower the recovery efforts of those he sponsored. He will be remembered for being a thoughtful Sponsor.
He loved to eat at his favorite restaurant "Amy's" in Ursula Plaza. You would often see him sitting outside on the bench after his meal.
He is predeceased by his parents, Ernest Lee, Sr. and Edna Gwathney Turpin; his siblings, Ernest Lee "Turk" Turpin Jr., Harold Turpin, Edna Agnes Wall, Geraldine Turpin, and Gwendolyn Turpin; and his granddaughter, Skylar Fowler.
Surviving are his three sons, Mark Turpin and his wife Rachel, Michael Turpin and his wife Berheata, Milton Turpin, and daughters Rachel McConnell and DiJanelle Fowler; his beloved cousin, Ruthie Gwathney, sisters-in-law Marcia Turpin and Maria Turpin; a host of grandchildren, great-grandchildren, nieces, nephews, and friends.
Whether you called him "Pop," "Daddy," "Pop Pop," "Uncle Joe," or "Joe T," Joseph "Joe" E. Turpin will be truly missed!
The family would like to thank everyone who knew and loved Joe for their support.
VISITATION- Friday 4-22-2022
Lawson Funeral Home & Cremation Services
243 Broadway
Long Branch, NJ 07740
10:00 AM, services at 11:00 AM