Anne Kathryn Quigley,  "Quiggs", age 67, of Monmouth Beach, passed away at her home surrounded by her loving husband and two daughters after a long and courageous battle with cancer.
Anne was a free-spirited rebel. Sassy by nature. Bold in her existence. She always stood up for what she believed in. She worked hard and had a lot of fun—too much fun. She spent her twenties backpacking in St. John. Her hobbies included sailing, Rock & Roll concerts, sleeping in tents, and enjoying nature. She settled down at the shore when she met the love of her life and had two daughters. She was the best mom and dedicated her whole life to her children. She was a fantastic and knowledgeable gardener with the best garden in town. She fought her disease hard every day and maintained her sense of humor and caring nature while doing so.
Anne is survived by her husband of 33 years, Mike Rich, her daughters, Jenny and Kelsey Rich, her parents Marian and Lawrence Quigley, her three siblings, Nancy Mogravero, Tim Quigley, and Sue McDonald, and her best friends, Nancy Hedeen, Allison Gates, AnneMarie Gotti, and Katie Blackwell.
In lieu of flowers, please consider donating to the Monmouth Beach EMS or Metavivor.org (metastatic breast cancer research, awareness, and support).
Celebration of life party will be held by her family at a later date.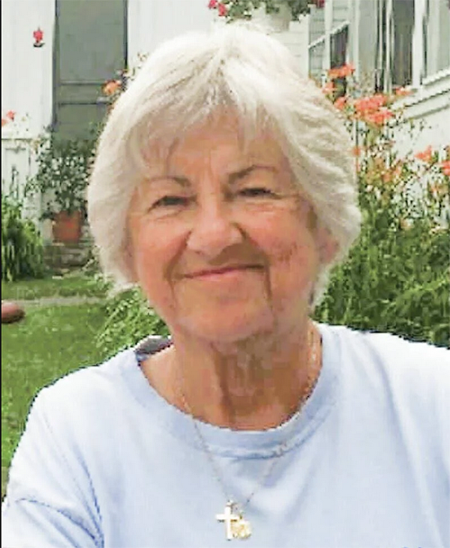 Olive Marie (Renzo) Wolfson, 82,
of Danville, Vt., passed away on Tuesday, April 12, 2022, at the St. Johnsbury Health and Rehabilitation Center.
Olive was born in Long Branch at the Hazard Hospital to Joseph and Mary (Grasso) Renzo. She was a graduate of Long Branch Senior High School in 1957. As a youth, Ollie was a Jr. Cheerleader for the Long Branch Seahawk Semi-Pro Football Team and a Varsity Cheerleader in high school.
She was married on May 18, 1963 to Jules Wolfson and together they raised five children. In 1988, the couple moved from Oakhurst, N.J. to Danville, Vt.
A true Jersey Girl, Ollie loved the beach and riding the ocean waves. She was a great swimmer and performed water ballet at the North End Beach Club. She loved music, her flower gardens, flea markets and garage sales, but she always looked forward to the Danville Fair and Autumn on the Green.
Ollie was a charter member of the Ocean Township Historical Society in Oakhurst, N.J. and served as the Director of the Open Door in Danville, Vt. for over 28 years. She was devoted to helping those in her community and will be greatly missed. She was also a longtime parishioner of Our Lady Queen of Peace Catholic Church.
Catherine B. Pusateri (nee Hilderbrand), age 91 of West Long Branch, died Wednesday, April 20, 2022 at home surrounded by her family. Catherine was born in New Orleans, LA. She later lived in West Long Branch before moving to Ocean 12 years ago and subsequently returning to West Long Branch. She was the supervisor of the data processing unit for the New Jersey Turnpike Authority, retiring after 25 years. She was a parishioner of The Parish of Our Lady of Hope at St. Jerome's Church where she was a member of the Rosary Altar Society.
She was predeceased by her beloved husband of 69 years, Anthony Pusateri, Sr.; her son, Donald; her two grandsons, Donald, Jr. and Philip; and her son-in-law, William Spady. Surviving are her son, Anthony Pusateri, Jr. and his wife, Rev. Penelope Stechmann; two daughters, Rosemary Spady and Nathalie DeRasmo, and her husband, Mark; 7 grandchildren and 5 great grandchildren.
Visitation will be held Tuesday, April 26 from 6-8pm at Damiano Funeral Home, 191 Franklin Avenue in Long Branch. Mass of Christian Burial will be celebrated on Wednesday, April 27 at 10:30 am at St. Jerome Church in West Long Branch. Internment of cremains will be at Greenwood Cemetery in New Orleans. In lieu of flowers, memorial donations may be made to the Sister Angelina Pelliccia Legacy Fund, 254 Wall Street, West Long Branch, NJ 07764. The family invites you to leave a letter of condolence by selecting the Tribute/Guestbook link above.
To send flowers to the family or plant a tree in memory of Catherine B. Pusateri, please visit our floral store.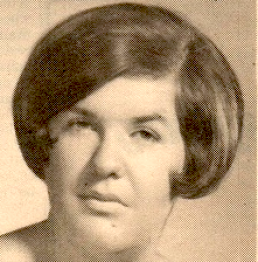 When Irish eyes are smiling all the world is bright and gay. Barbara Joanne Driscoll Coats, of Ocean Township, has left this mortal coil and will be greatly missed by her family and friends. She was extremely active in St. Michael's Parish of West End, Long Branch which included the choir, CCD teacher and St. Vincent DePaul Society. She attended Star of the Sea Academy in Long Branch and later matriculated from the College of St. Elizabeth in Convent Station. She married John Paul Coats of Westfield at St. Michael's Church by Monsignor Paul Bradley.
The Coats transferred from New Jersey to Tampa, Florida and they were active in St. Mary's Parish, north of Tampa. They served on the parish council, the choir and other ministries. After 19 years in the south, they returned to Long Branch and Barbara continued her volunteerism at St. Michael's Parish. She was extremely active in the Women's Club of Long Branch and served as a past president.
She was predeceased by her parents, Colonel Joseph and Vivian Driscoll.
Surviving is her husband of 47 years, John Paul Coats; brother-in-law and sister-in-law, James and Violet Coats and nieces and nephews.
She will be buried at Woodbine Cemetery in Oceanport and there will be a memorial Mass at St. Michael's Church at a later date. God Bless us everyone. For condolences, please visit www.fiorefuneralhomes.com.
To plant a memorial tree in honor of Barbara J. Coats, please visit our Heartfelt Sympathies Store.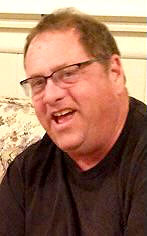 Keith J. Courtney, age 59, of West Long Branch, NJ passed away April 21st after a battle with cancer that unfortunately took him too soon.
He was survived by his parents, two brothers and a sister, three sons, and a granddaughter he adored.
He will always be remembered for his love of his family and friends as well as his dedication to his job at New Jersey Natural Gas, where he was an employee for over 40 years. He looked forward to an annual canoe trip down the Delaware River with friends and family. He was also a fan of the New York Giants and the Ohio State Buckeyes.
Visitation will be held on Monday, April 25, 2022, from 4pm-7pm, at the Woolley-Boglioli Funeral Home, 10 Morrell Street, Long Branch with a service scheduled for 6:45 pm.
In lieu of traditional remembrances, the family asks with gratitude that memorial contributions in Keith's name be made to Cancer Research Institute; www.cancerresearch.org.