Saturday afternoon the Blue Devils of Shore Regional football team put up some big numbers on the scoreboard in a 57-0 win over Keansburg. However, the biggest number was 200 career wins for Head Coach Mark Costantino.
"I better have some big numbers after coaching for 31 years," said Costantino. For the past 13 years he has been in charge of the Blue Devils program. His career record as the Blue Devils coach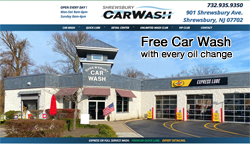 is 200-109-1. There has been one man at his side the entire time he has coached at Shore, Mike Whitacre. "When I became head coach at Shore, Mike was a freshman coach. I asked him to join my varsity squad." Whitacre coaches the linemen.
Anyone who has seen a Shore football game knows how intense Costantino can be on the sidelines. However, this past Saturday as the Blue Devils had scored 30 points in the first quarter, the coach was joking with players, coaches, and even made several trips into the bleachers to see his infant granddaughter.
By halftime, the Devils were up 51-0 over an outmatched Keansburg squad. "I really didn't think that we would have scored this many points against them, they are a much better team than what shows on the scoreboard," said Costantino. The coach did pull his starting line-up, however, the replacements were also dominating both sides of the ball.
In accordance with NJSIAA rules, if a team holds a 33-point-or-greater advantage on an opponent, the game clock will run. Shore scored six points in the fast third quarter and the fourth was over in a blink.
Shore has racked up seven NJSIAA state championships since 1981. Of those, Costantino was head coach in 2010, 2014 and 2015. He also has five divisional titles under his belt. Blue Devils have always been a powerhouse program, and that is an accomplishment as they are in the smallest size classification. When asked if he had a favorite team, the coach had several. "I would say, 2015, when we won back-to-back titles that year," said Costantino. He also added that his first state championship team, 2010 when they beat Dunellen was a great team.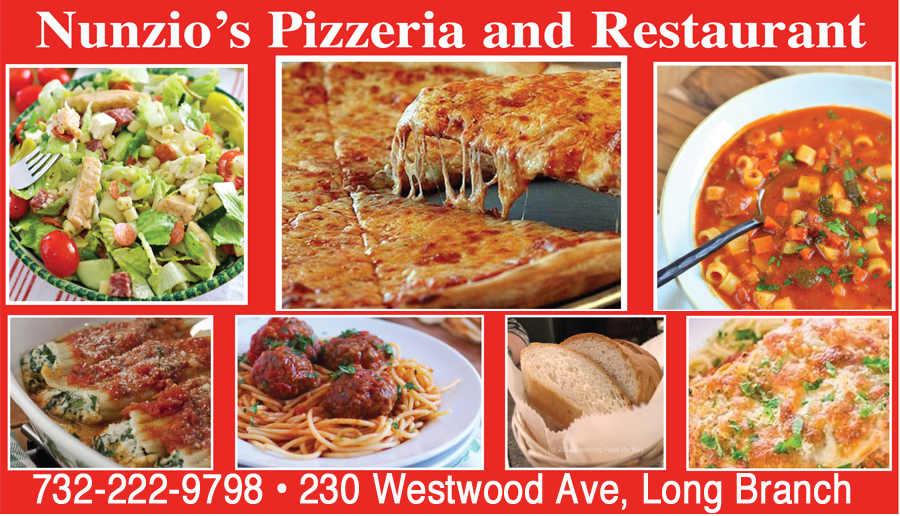 Asked if there was a particular game he wishes he could redo. "That is easy. The 2012 state championships against Florence. That was my son's senior year." Costantino said that he had the privilege of coaching some outstanding players. "Pete Vincelli, Doug Goldsmith, Mark Coleman and Jamie Mazzacco were just a few of the amazing athletes that passed through our program."
The 200-career win club is a very special and unique group of coaches. Costantino praised all the coaches that he worked for and with helping him reach the milestone.
In the win over Keansburg, Shore ran 38 plays and racked up 404 total yards. They had 52 passing and 352 on the ground. Keansburg on the other had ran 39 plays had 107 total yards, 74 in the air and 33 rushing. Keansburg also had four fumbles, which the Blue Devils recovered. Only two penalties were called, both on Shore for a total of 17 yards.
Game scoring summary:
First Quarter
Lucas Rosa 7-yard run. Alex George ran in the two-point conversion giving Shore an 8-0 lead.
Lucas Rosa 29-yard run. Two-point conversion, failed. Shore 14-0.
Jackson Whitacre 31-yard reception from Ty Koch. Koch ran in for two-points. Shore 22-0.
Ty Koch 19-yard run. Two-point conversion run by Brendan Obrien. Shore 30-0.
Second Quarter
Lucas Rosa 32-yard run. Extra point by Michael Furlong. Shore 37-0.
Lucas White 2-yard run. Furlong made the extra point. Shore 44-0.
Brendan O'Brien 21-yard run. Furlong made the extra point. Shore 51-0.
Third Quarter
Jake Pennell 2-yard run. The two-point conversion failed. Shore 57-0.
Rosa had five carries for 93 yards, White had five touches for 77 yards. Pennell ran the ball three times had 38 yards, O'Brien had two touches for 35 yards, and J. Moeller twice for 33. Whitacre had the one catch for 31 yards and touchdown. Whitacre had two sacks, and he along with O'Brien led the Devils with four tackles.
At the end of the game, players, parents and coaches all celebrated with Costantino on his big accomplishment. "I love coaching football, and I love working here at Shore Regional. We are a small school, but we never turn away from a challenge and we will play bigger schools," said Costantino. A majority of his players never get off the field, as they play on special teams, defense and offense. "We work hard on strength and conditioning. The players understand what we as coaches expect, and they work hard to get there."
Most people think that Costantino is all football. They are probably right as he has now coached the Shore girls flag football team to back-to-back state titles. At one point in his career he was also the bowling head coach. He enjoyed that sport as he was able to eat french fries during the matches.
However, football is not everything to Costantino. He is also an avid hunter and fisherman. Recently he has also turned into a gearhead, restoring muscle cars. But the biggest smile on his face comes from his granddaughter.
Schedule for the Blue Devils
09-23-22               Keyport                                7pm
09-30-22               Monmouth Regional         7pm
10-07-22               @Point Beach                    7pm
10-15-22               @Manasquan                    1pm
10-21-22               Asbury Park                        7pm
Click on photos to enlarge