Long Branch – WEforum is announcing Fit Crawl 2023 to benefit Monmouth Medical Center/RWJ Barnabas Health's free community programs. Participants will experience a fun, healthy afternoon for a good cause on February 4, starting at 1:00 p.m. at their choice of activity and place throughout Monmouth County.
"The Fit Crawl is an integral part of our mission because it highlights the WEforum Move for Life pillar, which encourages people to get active," said WEforum Founder Carolyn DeSena; "Movement is one of the most important factors to maintaining overall health."
The 2023 Fit Crawl is designed for all levels of fitness and wellness enthusiasts. It will bring together multiple fitness studios, trainers, and mind-body professionals for 30-35-minute workouts, with options ranging from barre to boxing, with yoga, meditating and cycling in between.
"I love the Fit Crawl because of the great ENERGY we create," said Jennifer Borenius, executive director of WEforum and chair of Fit Crawl 2023. We bring together friends, families, colleagues, and community members to explore and experience all the great fitness studios and healthy food choices we have here in Monmouth County. I am proud to be connected to this amazing group of human beings, amplifying the message of wellness at an event that is a catalyst for positive lifestyles."
Register today to be enrolled in the classes of your choice. All attendees may choose three classes starting at 1 pm, 2 pm, and 3 pm, with time to get from one studio to the next.
After the Fit Crawl, there will be a post-crawl happy hour from 4:00 p.m. – 6:00 p.m. at Triumph Brewing Co., 1 Bridge Avenue, Red Bank, NJ, featuring cold-pressed organic juices from JuiceBasin of Asbury Park, free giveaways, and healthy bites from your favorite cafés.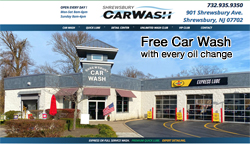 A $50 donation includes the multi-class pass and post-crawl happy hour. Monmouth County's top fitness studios will be available to experience including The Art of Partnering, The Atlantic Club Red Bank, Boundless Breath, The Breathing Rooms, ChillRx Cryotherapy, Clementine Cycling, Healing with Denise Hoagland, Little Silver Tennis Club, Open Heart Yoga, Orangetheory Fitness, Perspirology, Pilates Blast, POE, Pyour Core/Synergy Hot Yoga, Rumble Boxing, SoulShine Studio, StretchLab, and YogaSix.
"Fitness and wellness enthusiasts of all levels are welcome," said Borenius. "There is something for everyone to enjoy."
Sponsors of the Fit Crawl are Epic Financial Strategies, First Gen Marketing, Merrick Construction, Even Flow Yoga, Women's Club of Red Bank, MOBs (Mothers of Business), Level Construction Group, The Verdoiglione Group, and Sciortino Tailors.
"The Fit Crawl event model is one of just a handful of its kind in the country, making it an innovative approach to unite like-minded community health and wellness businesses with fundraising," said DeSena, "It's an incredible opportunity to meet new people and work alongside like-minded individuals who share a similar interest in making our communities and our world a healthier, more joyful, safer, and more vibrant place."
For tickets and more information, please visit weformgroup.org or contact WEforumFitCrawl@gmail.com with any questions.
What Bridget Reipl, Founder of NJ Yoga Collective said about the Fit Crawl:
"The event is an amazing way to discover new spots to sweat, sip green juices, and connect with like-minded fitness lovers, while supporting local entrepreneurs and, perhaps most importantly, taking charge of your health. Think of it like a "bar crawl" without all the hangover-inducing libations. Instead, you'll be receiving motivation from the Jersey Shore's best instructors, snagging free samples and swag, and meeting experts in the wellness world who absolutely cannot wait to share their knowledge and passion with you." Click here to read more and hear why many locals love the Crawl.
About WEforum
WEforum aims to strengthen the health and wellness of our local communities by educating and empowering individuals to take charge of their healthcare choices and make informed decisions. They partner with community leaders, wellness professionals, educators, and business organizations to promote a culture of healthy living. In addition, they foster awareness through community events, empower young people and adults alike through various programs, and raise funds to develop and support community programs and services that are free and accessible to all.
Follow WEforum on social media: Instagram, Facebook, @WEforumfitcrawl.