Dear Community Members,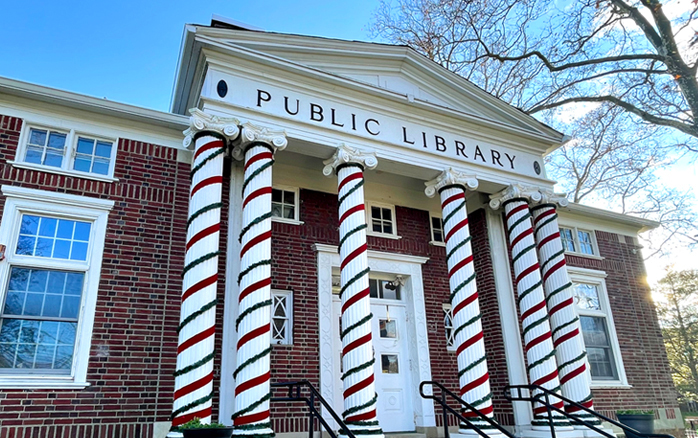 It's been a few years since the Long Branch community voted by a significant majority to approve the New Jersey Library Construction Bond Act. This historic action allowed libraries (including our own) to seek matching grants to renovate aging buildings or construct new ones. Fortunately, our library was selected as a recipient thus allowing us a major renovation that will include a beautiful new local history room, vibrant teen space, energy-efficient HVAC system, water-proofing system, emergency generator, and much more.
Because of the scope of work to be done, the Main Library will close on May 1st. I am aware that closing the Main Library is a real—albeit temporary—disruption. I know that you depend on us. Therefore, we have planned to ameliorate the loss of familiar routines for the duration of the renovation – by planning with you in mind!
I am excited to announce that we have arranged to relocate many services to a temporary location at the New Health and Technology Center located on 3rd Avenue, expand our Elberon Branch hours, and launch an extensive Community Outreach initiative.
In 1919, the Long Branch Free Public Library is believed to be the last Carnegie library built with funds awarded by Andrew Carnegie and the Carnegie Foundation. Now, over 100 years later, with funds awarded by a present-day grant from the New Jersey State Library, matched by the City of Long Branch, we will work to preserve a piece of Long Branch architecture.
I would like to once again thank Mayor John Pallone, our entire City Council, the Long Branch Free Public Library Board of Trustees, and our remarkably talented and dedicated staff for believing in this vision. Lastly, but most importantly, I would like to thank the community of Long Branch who voted in the majority for this referendum.
As I enter my 20th year at the library, it has long been my dream to see the library renovated to reflect its nationally recognized services while being restored to the majesty of its Carnegie origins.  To see this project break ground is truly the beginning of a dream of mine fulfilled. I will continue to update you every step of the way, so please make sure to stay tuned online for updates on construction as we progress through 2023.
Thank you,
Tonya Garcia, MLIS, CPM
Library Director