He was predeceased by his wife Eleanor in 2000, his son Steven in 1983 and his daughter, Susan in 2017. Don is survived by many friends and neighbors.
We are saddened to share the news of the passing of Charles Bucherer, 79 of Oceanport. Charles was born in Long Branch to Frederick and Elizabeth Bucherer in 1944, grew up in West Long Branch, and was a graduate of Long Branch High School, class 1962. From there he joined the Army as a reservist and was on call for our country. He worked for JCP&L for over 35 years before retiring to spend more time relaxing with family and friends.  He also worked for Becker's Tree Experts even after retirement with his best friend of 70 years Steve. You would see him often driving around Oceanport in a green Becker's truck, probably on his way to give someone a hand.
Charles (or Charlie, Chuckie or Skippy) was always friendly, kind, and had a knack for making everyone feel welcome and loved. In turn, he was loved by all who knew him. He loved the beach, the sunshine, fussing in the yard while whistling, and was notorious for giving nicknames. He was an amazing husband to his wife Marilyn of 57 years whom he met as a teenager. They spent many memorable summers with family and friends at Trade Winds Beach Club, The Promenade Beach Club, and Seven Presidents where you could find him drinking a cold beer and grilling up some "Chuckie Cheese Dogs".  His granddaughters loved their Poppy and will miss him and his jokes dearly. He was a one-of-a-kind husband, father, brother, grandfather, uncle, in-law, and friend – he will be fiercely missed.
He was predeceased by his parents and stepmother Anne. Charles leaves behind his heartbroken family; wife Marilyn, daughter Betsey and son-in-law Cameron Werner of Rumson, daughter Jamie Bucherer of Los Angeles, CA, granddaughters Olivia and Grace Werner, sisters Helen Sanders, Claire Wegner, and Lois Wilford. His sisters and brothers-in-law, Joanne and Scott Martin, Karen and John Krebs, as well as his nieces, nephews, and many, many dear friends.
In lieu of flowers donations can be made to The American Parkinson Association or The Michael J. Fox Foundation.
To send flowers to the family or plant a tree in memory of Charles F. Bucherer, Jr., please visit our floral store.
Elizabeth Ann Elmore (Betty), 76, Egg Harbor Township, died Wednesday, December 28th 2022 in Honolulu, Hawaii.
Born in Long Branch  to Dominick Christopher and Frances "Babe" Christopher (nee Acerra), she is survived by her loving husband of 52 years, Richard Elmore, her sister, Mary Lynn Christopher, her niece, Elizabeth DiPoalo and husband Rocco, and her grandniece Piper.
She graduated Shore Regional High School in 1964, and went on to earn a BS in Mathematics from Saint Mary's College, Notre Dame, IN, a Masters in Economics (70) and ultimately a PhD in Economics (76) both from the University of Notre Dame. Her passion for continued education is demonstrated in the numerous scholarships and fellowships she has created at both these institutions and more.
She started her lifelong career in education as the first female faculty member in Economics at the University of Notre Dame (70-72) and went on to become a Full Professor of Economics at Stockton University (72-22). During her 50-year tenure, she accumulated countless accolades, including the Coordinator of the Economics Program, and lastly held the title of Director for the Stockton Center for Economic and Financial Literacy.
Betty was dedicated to keeping her large family history alive. She and Richard hosted numerous birthday and anniversary parties, compiling video montages, pictures and even having someone write her mother's life history into a book.
Betty loved to travel and talk to new people. If you gave her your email she would be in touch. From adventures globally in Europe, Alaska and Hawaii, to places closer to home like the boardwalk in Ocean City, road trips to South Bend with her furry friend, Laddie, and introducing her family to the Disney Vacation Club, she would make new friends wherever she went. Even with all her travels, what Betty enjoyed most was spending her summers in Sea Bright, creating countless memories and traditions, like Christmas in July, with her beach club family.
If you knew Betty, you knew she could get lost in her home town, never wanted to throw anything away, and would rather pack food in her suitcase than buy it when she reached her destination. She would listen to any sales pitch for the free breakfast, and on more than one occasion was detained for trying to "smuggle fruit" out of Hawaii. But the legacy she leaves behind, is that of a kind, thoughtful, and above all generous person.
A memorial gathering will be held on Friday, January 20 from 6pm until 8pm at the Damiano Funeral Home, 191 Franklin Avenue in Long Branch. Family and friends are asked to join on Saturday, January 21 at Our Lady Star Of The Sea, 101 Chelsea Ave, Long Branch, for an 11am memorial mass. The family invites you to leave a letter of condolence by selecting the Tribute/Guestbook link above.
To send flowers to the family or plant a tree in memory of Elizabeth Christopher Elmore, please visit our floral store.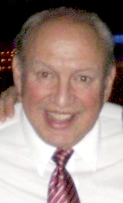 Joseph Anthony Marsico Sr, 75 of Ocean Township passed peacefully surrounded by his loved ones on Thursday, February 2, 2023. He was born on April 20, 1947 in Paterson New Jersey. His parents were Alba Meola and Anthony Marsico of West Paterson.
Joseph was an accomplished man in both the business world, and his personal one. Fueled by his love of creation and armed with a Masters Degree in Business from Fairleigh Dickinson University, Joseph took the world by storm. He brought himself from a young man making patents in his basement in (once rural) West Paterson, to becoming Vice President of several global companies.
While he was achieving these professional successes, he also was establishing his roots and family in the Historic District of Eastside Paterson, NJ. He spent the breath of his life and career living in that area, where he was happily married for 30 years and fathered three children.
After traveling the world for work, he retired to Ocean Township NJ where he embraced his new position as grandpa. This by far was one of his most proudest positions.
He spent the rest of his years enjoying life & making beautiful and cherished memories with his family and loved ones.
He left this world saying "remember I lived a good life with no regrets" and those that were blessed to know him know that's exactly what he did.
He is predeceased by his wife, Ursula Marsico and sister, Joanne Ferrara and his nephew Chris Ferrara.
He survived by his children, Dawn Marsico, Janine Marsico and Joseph Marsico, Jr.; his son-in-law Ken Downey; his grandchildren, Joey Marsico, Dominic Downey, Brooke Downey & Nathan Downey; his nephew Scott Ferrara & his partner Tatiana Chilayeu.
Relatives and friends are invited to visit from 5-8 pm Wednesday at the Fiore Funeral Home, 236 Monmouth Road, Oakhurst, Ocean Township.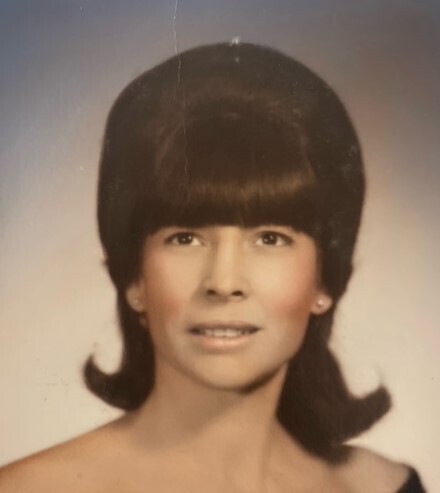 Josephine Antonia Van Houten 91, of Oakhurst passed peacefully surrounded by her loved ones on January 26, 2023. She was born Josephine Lanza on December 18, 1931 in Brooklyn, NY. Her parents were Philip and Connie Lanza both children of immigrants from Sicily. Philip was a floor-layer by trade and Connie worked piecemeal as a dressmaker in New York's garment district. Her family eventually moved across the Hudson "over to the country" of Staten Island where she grew up with her brother Frank and sister Maureen in the South Beach area. She attended St. John Villa Academy where played drums in the band and at 5'2" captained the girls basketball team.
Josephine was a passionate educator earning a Bachelor's Degree from Monmouth College after her first marriage. She began her career in the Monmouth County public school system and eventually became committed to the education of women in business. She was a passionate teacher at Berkley and the Kathryn Gibbs Business schools and eventually earned her MBA at Monmouth University in order to better serve her students. It wasn't long after her commitment to education that she eventually met the love of her life, another dedicated educator, Edgar Irving Van Houten. The two were married on April 10, 1971 and raised a family of four children in Oakhurst, NJ.
Faced with the issue of what to do with their summers off and 4 children to keep entertained, Josephine and Edgar decided to establish Van Houten Enterprises. For many years between the mid 1970's and '80's, the Van Houten Enterprise was the operation of a beach concession on the boardwalk at Fourth Ave in Bradley Beach. The store served as a friendly meeting place for residents, tourists and even campers from the nearby Magen David Day Camp. The store carried newspapers, candy, soda, books and beach toys. Curiously one could also find rare Stengl Pottery bird houses, hand tooled leather belts, Wrangler jeans and women's fashion tops alongside the Whiffle bats and beach chairs. This was a genuine reflection of the couples' eclectic tastes. In later years the Enterprise would also include a rental property and concessions on the boardwalk in Long Branch.
Josephine and Edgar were enthusiastic black diamond skiers. In the winter it was time to "hit the slopes". Somehow on the meager salaries of two teachers they managed at least one or two trips to Vermont a season and a few trips to local mountains. After retirement they were fortunate enough to have a place of their own at the base of Mt. Snow, VT where they enjoyed many years of watching their children and grandchildren learn to ski.
Josephine loved the US and made sure to see as much of her country as she could. Upon retirement, she and Edgar loaded up their F-150 with a camper top and headed cross country travelling westward along the northern half of the US, down the California coast and back east across the South. The couple later travelled the famed Alaska Highway. These trips were neither luxurious or methodically organized and became fodder for many wacky anecdotes. Her enriching life became a fabric woven from these very genuine, honest experiences.
Josephine had many other interests and callings. She was a parishioner of St. Michael's Church, a member of Ocean Township Garden Club, Ocean Township Recreation, St. Vincent DePaul of St. Michael's Church. She also loved collecting antiques, refinishing furniture and a pleasant round of golf.
Above all else the light in Josephine's life was her family. Dinnertime with family was sacred, holidays with family were sacred and the more family around her, no matter how messy or how noisy things became, the happier she truly was.
She is pre-deceased by her husband, Edgar Irving Van Houten and brother Frank Lanza. She is survived by her sister Maureen Larisch, children Laura Taylor, Lois Moran, Patrick Harney and Leah Keenan, her grandchildren Nicolas Taylor, Thomas Taylor, Douglas Taylor, Meredith Laegen, Philip Harney, George Harney, John Keenan, Jacob Keenan and Lucas Keenan.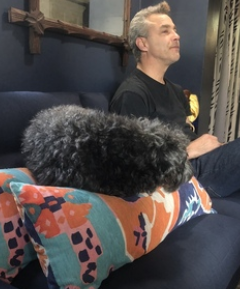 Christopher E. Mattern, 52, of Ocean Township, passed away on Wednesday, January 25, 2023.
He was born in Fort Monmouth and grew up in Ocean Township and lived in various other locations including Costa Rica and California. He was well traveled and extremely talented in all things.
He was an avid surfer loving both the ocean and nature. He was a graduate of Ocean Township High School and attended a culinary school in California.
Surviving is his mother, Anna Maria Riccio Mattern; daughter, Kathleen Kiana Mattern; sister, Lisa Marie Smith and her husband Wally; 2 nieces, Katie and Grace; his father, Dana E. Mattern along with his aunts, uncles and cousins.
Relatives and friends are invited to visit from noon to 2 pm Sunday, February 5, 2023 at the Fiore Funeral Home, 236 Monmouth Road, Oakhurst, Ocean Township. In lieu of flowers, donations in his memory may be made to Clean Ocean Action (www.cleanoceanaction.org) For condolences, please visit www.fiorefuneralhomes.com.