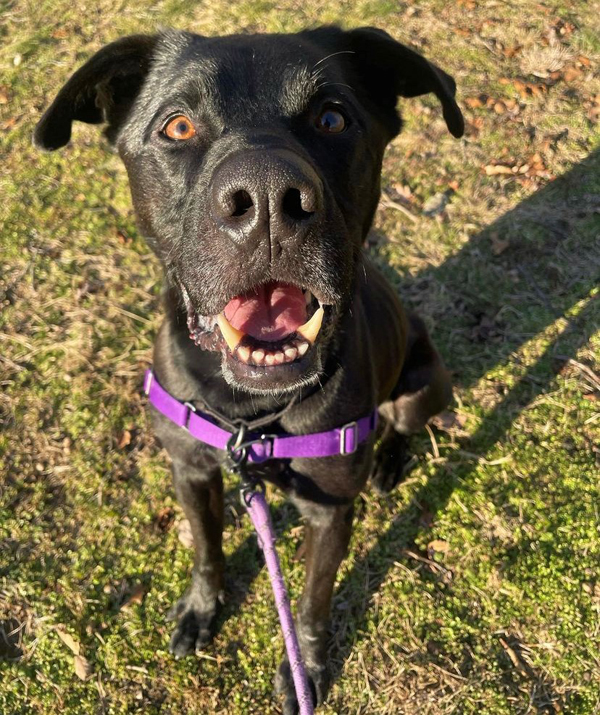 Hi, friends! My name is
Gunner
and I am 4½ year old Labrador Retriever mix weighing in at 63 pounds.
I'm part of our Day Foster Program, where I've been called a "picture-perfect guest" in the home. I love playing with toys, napping with (and on) my foster mom, and perfecting commands. Fenced-in-yard? That's a bonus because I need to play and get my energy out, and this boy seriously loves a good game of fetch!
I would do best as the only pup in the home, but I could go to a household with dog-savvy kids aged 10+.
We are open for walk-ins, every day, starting at noon!
Stroopwaffle
– Have you ever been picked last for something? I was found in a warehouse with my siblings about 3 months ago. We were hungry and scared, not knowing what the future held. Not only have my siblings all been adopted, but I am the
very last
 of the teen kitties waiting for a home, and I wish every day someone would pick me for their family!
I'm 6 months old and continuing to come out of my shell and will need a bit of time to get to know new people and places. Treats and wand toys are a great way for us to start bonding. I will definitely need a quiet home and a patient family to help me adjust at a comfortable pace.
I will happily be friends with other cats at home but could be the only one with lots of attention. Just wait until you get to be the one who made the Stupendous Stroopwaffle the happiest boy ever!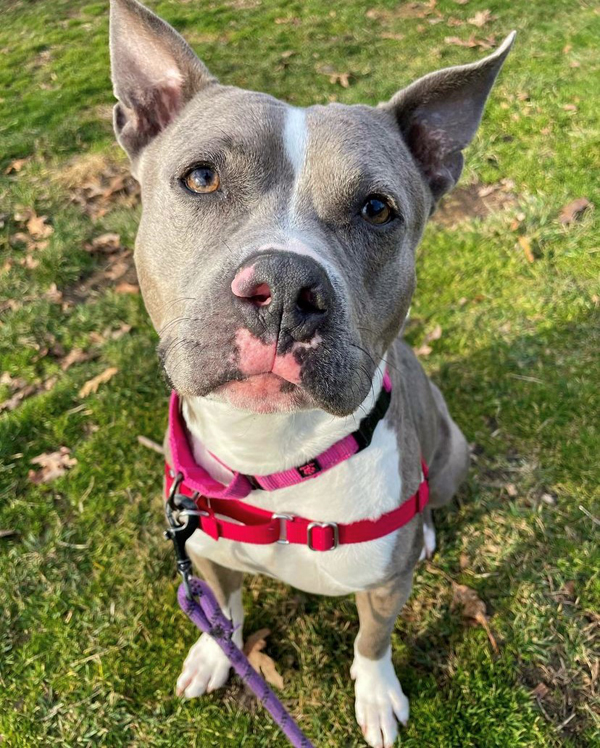 Hello! My name is Tala and I am a 3 year-old Pitbull weighing 51 pounds.
I'm an energetic lady who loves attention and my toys! Calm petting is best since I can get very excitable at times. With time and patience to adjust to my new home, I will be a loving and loyal girl!
I'm comfortable with kids who are comfortable with dogs, but I'll have to be your only pet at home.
Interested in this spunky, and wiggly pittie? We are open for walk-ins every day, starting at noon!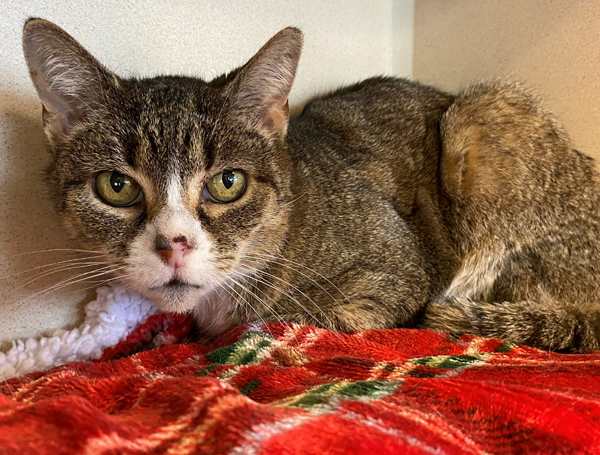 Keen on Maxine? We could be a dream team! I'm 6 years old and was transferred from Ocean County Animal Facility to help make room for cats in need. What I need most is you!
I'll happily go to a quiet home with lots of love to give. I'm a glutton for a good pet and especially love it around my head and neck. I don't know about you, but I can't think of anything that sounds better than purring the day away together!
I don't have a history with other pets so I could give it a try, but will absolutely love being spoiled alone. Come and bring this very special girl home today!
*Another reason I'm lucky to be at the Monmouth County SPCA because they adopt out lots of FIV+ kitties, and many shelters unfortunately euthanize them.
FIV (Feline Immunodeficiency Virus) means when exposed to kitty germs, FIV+ cats are more susceptible to catching something than a cat without. With limited resources to care for so many animals (sick or otherwise), many shelters have no choice but to euthanize those likeliest to get sick, and FIV+ cats are always at the top of the list.
Studies have shown FIV+ kitties can live just as happy, healthy and long of a life as a cat without FIV. A positive FIV status becomes a problem with outdoor cats that must fend for themselves and fight over limited resources. When an FIV+ kitty is kept indoors, fed good food, given lots of love, and taken for regular vet visits, their lifespan and quality of life can be the same as a cat without FIV.*