Betty came to New Jersey from Pennsylvania as a young woman. She had many careers. Most mentionable, she worked at Cittadinos Clothing on Morris Ave from 1964 to 1979. She earned her Nursing Assistant Certificate on April 20 1979 at Brookdale Community College and went to work for Monmouth Medical Center until she retired in 1994. She loved working there and taking care of young children, and they loved her. Years later, we ran into families and those who had grown into adults, but remember her with fondness from their childhoods.  She loved family reunions in Smicksburg, PA where all her brothers and sisters and their families would come together for a wonderful time.
Betty was born on Oct 30, 1931 in Smicksburg, Pennsylvania to Clyde and Mabel Riethmiller. She was predeceased by her husband Peter Errigo in December of 1999. She loved his children, their grandchildren and great-grandchildren. She is survived by her children and their spouses: Patty (Lucas) of Virginia, Bettyann of Virginia, Madeline (Willie) of Arizona, Herb (Shirley) of New Jersey, and James (Anna) of Virginia.  She is also survived by 12 grandchildren and 7 great grandchildren.
A memorial service will be held at the Lutheran Church of the Reformation in West Long Branch at 10AM with burial immediately following at Brigadier General William C. Doyle Cemetery in Wrightstown, NJ on March 3, 2023.
The family invites you to leave a letter of condolence through the Tribute/Guestbook link above.
She was predeceased by her sisters, Mary Fierro, Yolanda Mancari, Josephine Bailey, Phyllis San Antonio and Rose Santantonio. Surviving is her Helen Butera and many loving nieces, nephews and their families.
Visitation will be held on Friday, March 3 from 4 – 7 pm at the Damiano Funeral Home, 191 Franklin Avenue in Long Branch. Funeral, Saturday; 11 am from the funeral home followed by a 12 pm Mass at St. Michael's Church in West End, Long Branch. Entombment will follow at Woodbine Mausoleum in Oceanport. In lieu of flowers, donations may be made to St. Michael's St. Vincent De Paul Society, 800 Ocean Avenue, Long Branch, NJ 07740. The family invites you to leave a letter of condolence by selecting the Tribute/Guestbook link above.
Carlos was born and raised in Sao Paulo, Brazil, where he would meet the love of his life, Janet.  The two would marry and start their family in Brazil. Carlos would eventually move to Red Bank, NJ and slowly bring his family over so that he could raise his children here.
Carlos was a chemist at American Hoechst Corporation.  He and the team of chemists he worked with would eventually earn patents for chemical processes they developed.
Carlos had a lifelong passion for soccer, his favorite team being Sao Paulo Futebol Clube.  He spent his youth playing soccer with family and friends.  Once the family was settled in Shrewsbury, Carlos was a volunteer coach for the Shrewsbury School soccer team.  One of his greatest joys was kicking back in his lounge chair to watch soccer matches on TV.  He loved nothing better than to watch the World Cup with his sons and his wife. Viva Brazil!
Carlos's other loves included dogs, Sunday dinners with family, Janet's cooking, and world traveling.  He loved the United States but, also kept a warm place in his heart for Brazil.
Carlos is predeceased by his loving wife Janet Tellechea, his brother Ariel Tellechea, and his sister Noemi Genofre.
Carlos is survived by his children Suely Fries and her husband Paul of Jackson; Julio Carlos Tellechea and his wife Dina of Long Branch; Sandra Van Ruitenbeek and her husband Peter of Westlake Village, CA.; Robin Tellechea and his wife Shannon of Oceanport; and his beloved grandchildren Russell, Thomas, Reanna, Michael, Mackenzie, Abigail and Cole.
Visitation was held at the Woolley-Boglioli Funeral Home, 10 Morrell Street, Long Branch, NJ 07740.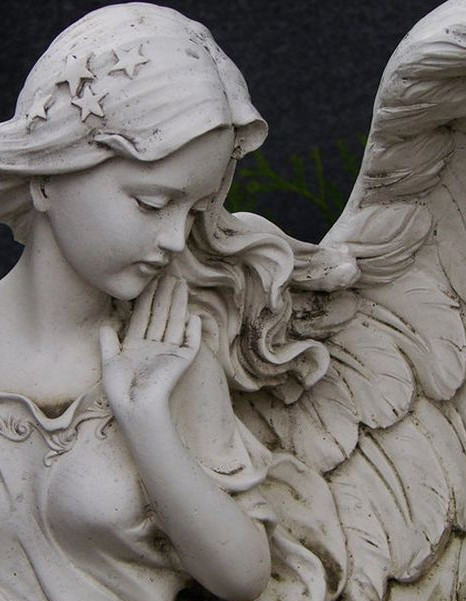 Michele Sanderson, 76, of Tinton Falls passed away on February 25.  Michele was born and raised in Long Branch, New Jersey.
Michele was a devoted mother and friend, the cornerstone of her family.  Her warmth and love will be missed by all who had the privilege of knowing her.
Michele was known by family and friends for her love of Christmas, a visit to her home at Christmas would always leave you mesmerized, from the animation to the lights, she knew how to make the holiday bright!   You could be assured there would be something special and unique under the tree for you.
Michele often spoke of her name only having one "l" and how the second "l" was dropped on her birth certificate, hopefully she has found her missing "l" as she is sent on her way with loving thoughts, leaving behind wonderful memories for all who knew her to cherish.
Michele was predeceased by her parents, Michael and Ernestine DeLisa of Long Branch and her loving husband Wesley Sanderson.
Michele is survived by her son  Benjamin Farr Jr, her daughter-in-law Faith Farr  and her daughter Cheryl Farr, as well as her grandchildren, multiple nieces and nephews and her sister.
As per Michele's wishes there will be no public services. In lieu of flowers the family asks that donations be made to St. Jude's Children Research Hospital, 501 St. Jude Place, Memphis, TN  38105 (stjude.org/donate).
To send flowers to the family or plant a tree in memory of Michele Sanderson, please visit our damiano funeral home floral store.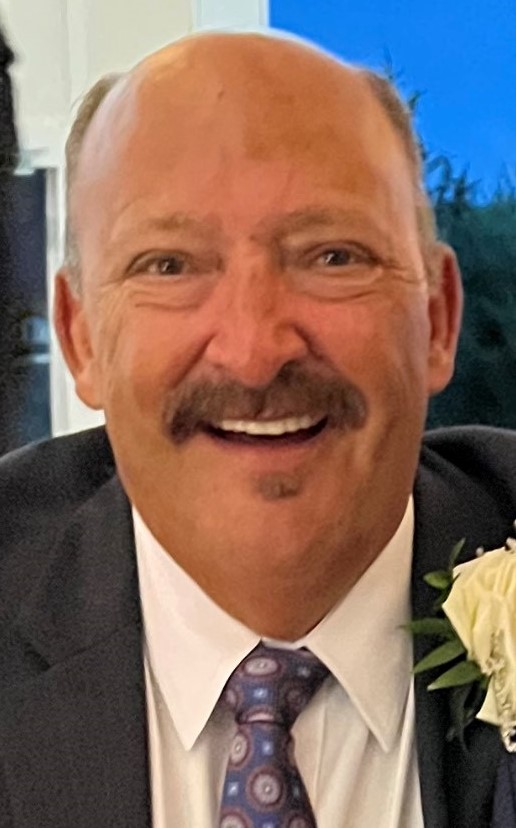 Marc "Marco" David Soriano, 66, of Ocean, passed away Monday February 13, 2023 surrounded by his family.
Born in Somerville, NJ and raised in West Long Branch; he was a 1975 graduate of Shore Regional High School, where he excelled in football and wrestling. Following high school, he attended CW Post College and from there went directly into working for car dealerships, eventually working for Pine Belt Nissan in Keyport where he had been the Finance Manager for the last 17 years.
Marc married the love of his life, Susan, in 1989 and started their life in West Long Branch before moving to Ocean Township to raise their young family. Marc loved watching NY Giants Football and Yankees baseball, spending most of his summer days on the beach, wrapping Christmas gifts to perfection for the ones he loved, and trips down to Ocean City, Maryland, otherwise known as his "happy place." Above all, Marc loved his family and he loved them fiercely. He always went above and beyond to let them know how much they meant to them, and did just about anything to put a smile on their faces. He was truly the life of every party and knew how to light up any room he walked into. Marc knew how to make someone feel comfort in any time of need, with his loving words and big bear hugs. He is remembered as a family man, a loyal friend, a man with a smile always on his face and a joke on his lips.
Marc was predeceased by his brother Neil Soriano. He is survived by his loving wife Susan, his son Michael and his wife Jennifer, his daughter Rachel, his parents Dominic and Caroline Soriano, his sister Sondra Soriano, his brother John Soriano, his beloved dog Layla AKA LULU; and many loving nieces and nephews. He may be gone but he will never, ever be forgotten.
For messages of condolence, please visit Marc's page of tributes at www.woolleyboglioli.com.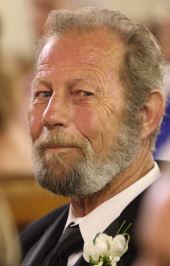 Raymond P. Vassallie, 77, of Cream Ridge NJ, passed away on Thursday surrounded by his family.
Raymond was born and raised in Long Branch, graduating from Long Branch High School. Following high school, Raymond would go on to serve his country honorably in the Vietnam War. He earned many commendations including the Bronze Star. Upon his return, he took over his father's taxi company as one of the owners of Paramount Cab. He married the love of his life, Kathy, in 1984. The two would settle in Long Branch to raise their family. Raymond was a lover of food, enjoying dining in the company of family and friends. He could often be found scouring the local flea markets for his next great find. Raymond was an avid amateur car mechanic and happily worked on his cars in the driveway. He was so skilled that his family often joked that if he couldn't fix it, it must be broken.
While Raymond always did many things, he will be most remembered for the way he impacted the lives of those around him. He was incredibly thoughtful, selfless, and generous. He was always the first to volunteer to help anyone in need including strangers he just met. He did so with a smile and always his excellent sense of humor. He never asked for or wanted anything in return for his kind acts.
Raymond is predeceased by his parents, Joseph and Mary Vassallie and his brother, James Vassallie.
Raymond is survived by his loving wife, Kathy Vassallie; his son, Raymond P.Vassallie Jr (RJ) of Long Branch and his daughter; Nicole Sivilli and her husband, Joe of Freehold.  His beloved grandchildren, Joey and Ryan Sivilli.  His siblings, Joseph Vassallie of Long Branch, and Mary Labanowski of Queens, NY.  His nephews and niece; JJ Vassallie, Keith Labanowski, and Dorinne Cattalona.  In addition to family, he leaves behind many friends and lasting memories for all that knew him.
In lieu of flowers, the family asks that you make a donation in Raymond's name to the St. Jude Children's Research Hospital; www.stjude.org.  He loved the laughter of children and cherished the time he had with his grandchildren.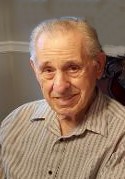 Alphonse J. Vinci, 95 of Tinton Falls, died Saturday, February 25, 2023 at Jersey Shore University Medical Center in Neptune. Born in Long Branch, he had lived in Ocean Township before moving to Tinton Falls. Alphonse was an equipment specialist at Fort Monmouth for 35 years before retiring in 1985. He served his Country honorably in the US Army during WWII and was a parishioner of Star of the Sea Church of Christ the King Parish in Long Branch.
Alphonse was predeceased by his parents Sebastian and Angelina Vinci; his brothers Joseph Vinci, Alfred Vinci, Salvatore Vinci and sister Antoinette Salmon. Surviving are his 3 sisters and a brother-in-law, Nancy Melone, Ann Lindsay and Amelia and Donald Ullery and many nieces and nephews.
Visitation will be held on Thursday, March 2 from 4-7 pm at Damiano Funeral Home, 191 Franklin Ave., Long Branch.  Funeral, Friday 9 am at the funeral home followed by a 10 am Mass at Star of the Sea Church. Interment will be at Mt. Carmel Cemetery in West Long Branch. In lieu of flowers donations can be made to Alzheimer's New Jersey, 425 Eagle Rock Avenue, Suite 203, Roseland NJ 07068. The family invites you to leave a letter of condolence by selecting the Tribute/Guestbook link above.
To send flowers to the family or plant a tree in memory of Alphonse J. Vinci, please visit our floral store.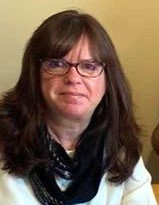 Mary Catherine McGeddy, 55 of Oceanport passed away peacefully on Tuesday February 21, 2023 at her home. Mary spent most of her life in Oceanport, where she was beloved by all.
Mary cherished spending time with her family and friends, and her warm smile and kind heart will be missed by all who knew her. She was known for her being a great mother and being warm and kind hearted, caring for all, and her infectious laughter brightened up any room she entered.
Mary had a successful career as an Office Manager for Radiation Oncology at Monmouth Medical Center where she worked there for 20+ years. While working there she was also the director of the David S. Zocchi Brain Tumor Center. She was well-respected by her colleagues for her hard work and dedication.
Mary will be forever missed by her family, friends, and all who had the pleasure of knowing her. She was predeceased by her father William Main Prentice original of Paisley, Scotland and her mother, Sarah Grances Prentice, originally of Boyle, Republic of Ireland, and is survived by husband Michael J. McGeddy Sr., son Michael J. McGeddy Jr., brother William Prentice, sister Janet Prentice, sister-in-law Diane Prentice, three nieces, Emily Prentice, Caralea Prentice and god mother to Theresa Berry, and great niece Isla Rose Berry, father in law William C. McGeddy Sr., mother in law Candace P. McGeddy, brother-in-law William C. McGeddy Jr., and her beloved puppy dog Teddy McGeddy.
Mary's legacy will live on through the many lives she touched during her time on earth. Her family takes solace in knowing that she is at peace and reunited with loved ones who have passed before her. Mary will be forever missed and remembered as a kind, generous, and loving person who brought joy and happiness to everyone she met.
A celebration of life will be announced at a later date.  The family invites you to leave a letter of condolence by selecting the Tribute/Guestbook link above.
To send flowers to the family or plant a tree in memory of Mary Catherine McGeddy, please visit our floral store.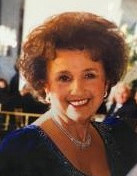 Mildred (Carmela) DiLieto Frangella passed away peacefully at home surrounded by her family on February 19, 2023. She was predeceased by her devoted husband James A. Frangella Sr.; baby John; parents Louis and Matilda DiLieto, Rose DiLieto, John DiLieto and brother in law Ralph Williams.
Mildred was born in Asbury Park, NJ and the first of 10 children. She was raised in an Italian Catholic household and family was everything. At age 12 she worked on the Asbury Park boardwalk selling chocolates. At 17, she worked at the family restaurant Posilipo's in Asbury Park. She had also worked in the Payroll Department at Ft. Monmouth.
She met her loving husband James when her father purchased their first TV, at Eatontown TV and Appliance, which was owned by James. Jimmy would visit her family home often to check up on the TV and fell in love with Mildred. As an engagement gift, Jimmy bought her a horse named Ginger and he had a horse named Brownie. The two of them would ride together all the time. They had a big beautiful wedding with family and friends.
They resided in Eatontown and raised four beautiful children. Mildred was a loving, caring and devoted mother. She was an excellent cook, and everything was homemade. Her specialties were marinara sauce, manicotti, rice balls, and meatballs. She also took time to prepare seasonal items to place in her 4 chest freezers. Mildred loved to host gatherings with her family, friends and always had her door opened for anyone that had no place to go for the holidays. Her generosity and kindness were one of her greatest gifts. Mildred a parishioner of St. Dorothea's Church and also the founder of the Monthly Dance; the proceeds were donated to the Church for 30 years. She was also an active member of the Eatontown Woman's Club. At the age of 59, Mildred survived Pancreatic Cancer, thanks to Sloan Kettering and Dr. Michael Paglia.
Mildred and her husband also owned and ran a family restaurant, Dutch Treat. Dutch Treat was the place to go for a great meal. On Saturdays, Mildred would love to go to Eatontown TV and answer the phones, sell and enjoy talking to the customers. Mildred had the gift to gab, and loved going to her daughter and son-in-law's restaurant, Rigoletto's, to hostess and chat with the customers. She always dressed beautifully and all the customers loved her.
She is survived by her children Eileen Cooper and husband Richard, James A. Frangella Jr., Theresa Casper, and Maria Frangella-Cicillini and her husband John; her grandchildren, TJ and Michael Casper, Chelsea Cooper, James, Karina and Ciro Frangella; her siblings, Theresa and Virginia DiLieto, Vera Ciavaglia and her husband Jim, Louis R. DiLieto, Sam DiLieto and wife Valerie, Eleanor Williams, Eileen Czepizak and her husband Walter and many nieces and nephews. Mildred also had two companion cats she loved, Baby and Princy. They were by her side until she passed and gave her so much comfort.
In lieu of flowers, donations can be made to: Maria Frangella Foundation for Colon Cancer Research – checks payable to: MFFFCCR – c/o Damiano Funeral Home, P.O. Box 567, Long Branch, NJ 07740; place in subject line – Loving Memory of Mildred Frangella. The family invites you to leave a letter of condolence by selecting the Tribute/Guestbook link above.
To send flowers to the family or plant a tree in memory of Mildred Frangella, please visit our floral store.
The funeral procession for Evelyn will pass Reliable Cleaners on Broadway at approximately at 10:45 am and will then pass her home on Pine Avenue in West Long Branch before a family only private entombment. A Celebration of Life will be held next year to honor Evelyn.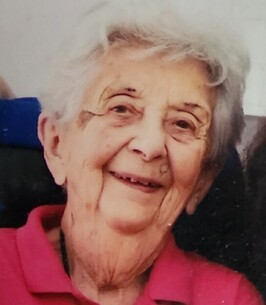 Evelyn Ornetta Strollo Malick, 97, of West Long Branch, went home to be with the Lord on Monday, November 7, 2022. She was born in Long Branch on July 15, 1925. She was a graduate of Long Branch High School.
After losing her father at the age of 12, she became the head of the household. She took on house cleaning jobs and was a locker girl at the beach club. She worked for Coast City Bus Company as a conductor on a double decker bus that ran along the ocean. She later became the bookkeeper for the bus company.
She married PFC Elwood Malick after he returned from WW II at Simpson Methodist Church in Long Branch. She left her bookkeeping job to start Reliable Dry Cleaners with her husband on Jackson Street and Broadway in Long Branch. She always had a passion for sewing and making clothes in high school so now they could both use their gift of sewing in their store. They built their dream home in West Long Branch in the 1950's.
She was a military tailor at Fort Monmouth through the Korean War, Vietnam War, Desert Shield/Desert Storm and Iraq/Iran War. After losing her husband suddenly in 1963 while she was pregnant, she took over running the business with her sister-in-law, Eileen Malick. She could tailor in other locations like Deal, Little Silver Cleaners, Top Hat Uniform Rental, the Clothing Sales Store at Fort Monmouth and others to supplement the business.
Evelyn later owned and operated Kelly Cleaners, Village Cleaners in Lincroft, Celebrity Cleaners in Neptune, High Hat in Long Branch and set up other cleaners in the area.
She was a former member of the Eastern Star, Simpson Methodist Church in Long Branch and Calvary Assembly of God Church in West Long Branch. She had a love for real estate and enjoyed buying, fixing up and selling homes. She attended Calvary Baptist Church in Oceanport. Evelyn was the treasurer for the West Long Branch Chamber of Commerce for many years and continued up to her passing.
She currently owned and operated Reliable Dry Cleaners in West Long Branch for over 70 years. Like clockwork, she worked every day, except Sunday was the Lord's day, until her passing. She had a deep appreciation for the United States military, the police and the firefighters.
Many thanks to all her customers who were her extended family and her past long-time employees, Laurie, Carley and the late Margie Carney. We are grateful and appreciative to Dawn Palumbo for over 20 years of working with Evelyn in the cleaners. Evelyn's motto was "never retire, you need to have a purpose and give all your troubles to the Lord."
John 14:1 Let not your hearts be troubled, believe in God, believe also in Me.
She was predeceased by her husband, Elwood F. Malick; daughter, Karen Malick; parents, Dr. William and Flora Strollo; sister, Rae Strollo Sabella and her in-laws, Charles and Maude Malick.
Surviving is her daughter, Sharon and husband Richard Kelly; granddaughter, Rachel Kelly and fiancé Ryan Johnson; grandson, Richard Kelly, Jr., and wife Kayleigh; great-grandson, Landon Kelly, a niece and nephews and their families. A Celebration of Life will be held on Sat. May 6, 2023 from 11 am to 2 pm at the West Long Branch Community Center, 116 Locust Ave. West Long Branch. For condolences, please visit www.fiorefuneralhomes.com.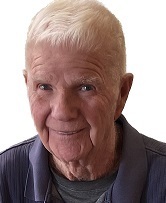 Walter C. Kennedy, 89, of Ramona, CA, died on Tuesday, January 24, 2023 after a short illness. Walter was born on March 28, 1933 in Lexington, OK to Lonnie and Edith Kennedy. He was the seventh of nine children with four brothers and four sisters. He is a US Army Korean War veteran and served in Guantanamo, Cuba during the Cuban Missile Crisis with the US Navy Reserve. He worked in the US Civil Service for the Naval Air Engineering Center at Lakehurst, NJ and San Diego, CA for 33 years before retiring in 1988.
He was predeceased by his wife of 51 years, Greta, in 2004, his son, Walter Jr, in 1962, and his 8 siblings, Myrtle, Dorothy, Glenn, Alwilda, Emory, Lois, Clifford and Donald.
Walter is survived by two sons and a daughter Lonnie and Susan Kennedy of Long Branch, NJ, Daniel and Marie Hughes of Fremont, CA, and Lori and Jeremy Hansen of San Diego, CA. He has 10 grandchildren, 6 great-grandchildren, and numerous nieces and nephews.
A funeral Mass will be celebrated at Holy Trinity Church in Long Branch on Saturday, March 4, at 10:00 AM.
In lieu of flowers, please consider making a Memorial Gift to the
American Heart Association (https://www.heart.org).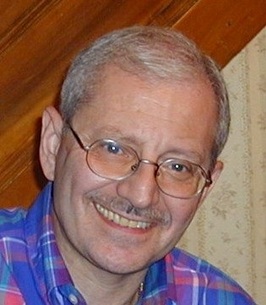 Joseph C. Palumbo, 80, of Ocean Township, passed away on Saturday, February 25, 2023.
He was born and raised in Brooklyn, NY and lived in Ocean Township for the past 47 years.
He was a graduate of Fordham University School of Pharmacy and proudly served as a 2nd Lieutenant in the 82nd Airborne Division as a paratrooper. He was a pharmacist for 47 years and owner of Farmingdale Pharmacy for 25 years. He had a winning smile, a quick wit and made everyone who came into the pharmacy feel important.
He was predeceased by his parents, Andrew and Teresa Palumbo and his sister-in-law, Patricia Palumbo.
Surviving is his wife of 55 years, Linda; sons, Joseph and his wife Jennifer of Ocean Township, Kenneth and his wife Lorraine of Westport, CT and Jeffrey and his wife Christina of Colts Neck; brothers, Carl and his wife Joanna and Andrew; and 6 grandchildren, Chloe, Charlotte, Sofia, Andrew, Christian and Olivia.
Relatives and friends are invited to visit from 3:30-6:30 pm Wednesday, Feb. 29 at the Fiore Funeral Home, 236 Monmouth Road, Oakhurst, Ocean Township. In lieu of flowers, donations in his memory may be made to the 82nd Airborne Division Association Educational Fund (www.82ndairborneassociation,org). For condolences, please visit www.fiorefuneralhomes.com.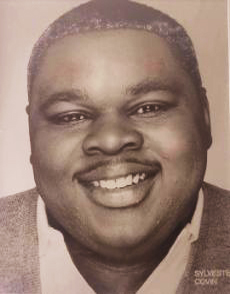 Sylvester Covin, 60, of Ocean Township, NJ, passed away on February 18, 2023. He was born and raised in Long Branch, NJ, and resided in Ocean Township over the last few years.
Sylvester matriculated through the Long Branch School system and was a star who set his path early in life as an actor.
While at Long Branch High School, he was groomed under the tutelage of Mr. Vincent J. Borelli, an esteemed drama teacher for the Green Wave. There, Sylvester was part of the Westwood Players, where he was known for his rendition of "What Happened To Baby Jane." He received numerous accolades for his performances including winning Best Supporting Actor for the play "George Mason" with the Bucks County Playhouse before graduating from LBHS in 1981.
After high school, Sylvester took his talents to Glassboro College, now known as Rowan University, where he continued to refine his acting skills by studying Theatre Arts. He was there briefly until he decided to take a leap of faith to pursue a professional career in acting.
Sylvester emerged in the New York City acting scene, landing gigs on shows like "Saturday Night Live" and was featured in the iconic rap group De La Soul's "Me, Myself, & I" music video in 1989. He then landed his first acting role in a major film playing an executive in "Toxic Avenger II" and then "Toxic Avenger III," alongside Michael Jai White. He later appeared in the film "Head Games" in 1996.
Sylvester took a brief break from acting, going back to school where he completed an Associate Degree in Liberal Arts at Brookdale Community College. He also worked at Fort Monmouth as a dispatch engineer until his retirement.
In 2011, Sylvester made his return to acting in the web series "Dirty Laundry The Sitcom," making people laugh out of their seats. You can forever watch this legacy on YouTube.
Besides acting, he loved comics, especially Marvel comics and movies, the New York Giants, watching sports, cooking, and most of all, loved to laugh and live in the moment. He was always known to throw a good party and dance. And you knew it was "on and poppin" as he would say, when he entered the room.
He relished the moments when spending time with his family and friends. Sylvester never had children of his own but treated his nieces and nephews like they were his children. He always made sure to brag about his "children," and no was never an answer when in need.
Most of all, he loved the Lord and never wavered in appreciating God's grace and mercy.
Sylvester was predeceased by his brother, Ronnie Covin, his father Lonzy Covin, his sister Jacqueline Covin, his mother Ella Colbert Betts, his brother Kevin Cheatham, and his sister Carol Sanford.