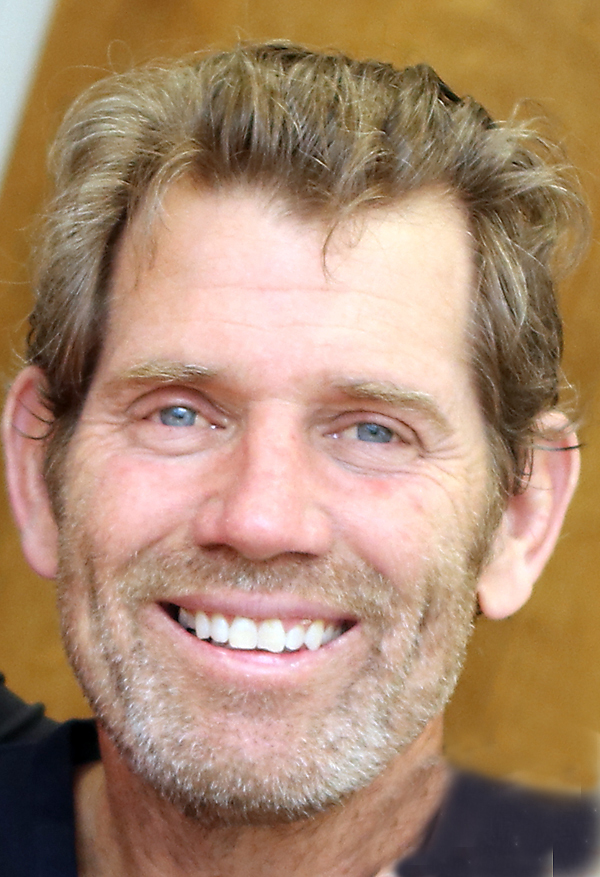 Thomas J. George, 54, Oceanport, passed away peacefully Monday, February 27th, while surrounded by his family.
Tommy was born in Long Branch and graduated from Long Branch High School in 1987 where he was a decorated athlete and All Star Player. He was an All Group, All State, middle linebacker on the 1986 undefeated football team and also a member of the Long Branch High School wrestling team. Tommy went on to play football for the University of Maryland for three years before transferring to San Diego State University and graduating in 1991 with a degree in International Economics.
Tommy began his career in the textile industry with High Fashion Fabrics, New York City. While he absolutely adored the people he worked with there, he had a dream of following in his father's footsteps and working within the Crystal Giftware Industry. With a strong desire to have his own company, he then opened his own successful crystal giftware company, Thomas James Crystal, and operated that for many years before transitioning to the insurance industry. One of Tommy's proudest accomplishments was serving as a member of the Long Branch Sewerage Authority. While traveling extensively for work, this brought him back home to serve the beloved people of his community in a town he loved the most.
While a man of extraordinary looks, charismatic personality, and a smile that could light up a room, Tommy's love for his family and friends is what grounded and guided him in all areas of his life. In his spare time, Tommy wanted to do one thing, spend time with those he loved most. This frequently included family dinners, spending time with his children at Monmouth Beach Bathing Pavilion and the beaches of Long Branch, taking his kids to the park, watching all of the sporting activities of his children and nieces and nephews, then hopefully finishing a wonderful day at Strollo's Lighthouse in Long Branch.
His love for his wife, Patrice, was profound, never-ending, and there was no greater gift than the three beautiful children they created together. Tommy's unconditional love and kind caring heart will never leave them, but walk beside them every day of their lives.
Tom is predeceased by his father, William O. George in 1992 and his father-in-law, Carney G. Gatta in 2011.
Surviving is his wife Patrice, his three children Thomas, Jr., Holly and Summer; his mother Mary L. George; his mother-in-law Pat Gatta; his brothers & sisters-in-law William & Helen, Daniel & Lisa, and Alex & Debbie; his sister & brother-in-law Mary & Jamie Mazzacco; his aunt Ann Leuin; his brothers-in-law & sister-in-law Shawn & Julie Gatta and Gavin Gatta; 19 nephews and nieces and his great nephew Liam.
Visitation Friday, March 3rd 3:00 – 8:00 pm at the Woolley-Boglioli Funeral Home, 10 Morrell Street, Long Branch. Mass of Christian burial Saturday, March 4th 10:00 am at St. Michael's RC Church, 800 Ocean Avenue, Long Branch. Burial to follow in Woodbine Cemetery, Oceanport. In lieu of traditional remembrances, Tom's family request donations be made in honor of his nephew D.G. to Rally Cap Sports; www.rallycapsports.org. For messages of condolence, please visit Tom's page of tributes at www.woolleyboglioli.com.