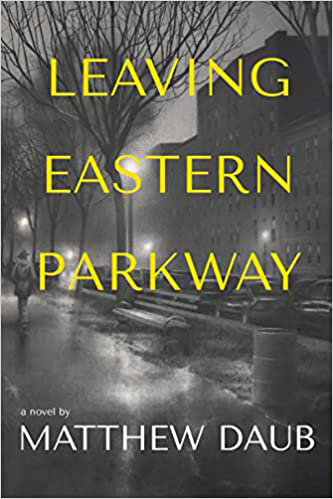 March 12th Program Features Matthew Daub, author of "Leaving Eastern Parkway"
OAKHURST – On Sunday, March 12 at 11am, Congregation Torat El will hold the next event of its popular and innovative "Meet the Author" series in our beautiful Social Hall at 301 Monmouth Road, Oakhurst, NJ.
This is the third event of the series' sixth season, and features author Matthew Daub, who will be speaking about his book, Leaving Eastern Parkway.
The protagonist of the book, Zev Altshul, is a 15-year-old boy and a talented handball player who breaks the rules of Shabbos to compete in tournaments. A family tragedy forces him to leave the closed world of his Lubavitcher community in Brooklyn. Leaving Eastern Parkway is a coming-of-age novel that is revelatory, lyrical, and thoroughly engaging as it shows Zev struggling to be true to himself in a world that demands otherwise.
Matthew Daub is a visual artist whose watercolors and drawings have been exhibited in galleries and museums throughout the United States. Leaving Eastern Parkway is his first novel
Buy your copy of her book from Bookshop.org (to support independent bookstores) or amazon.com. Remember to use your Amazon Smile account if you have one that supports your local congregation.
Fee is $15 per person if pre-paid and $20 at the door. A light brunch will be served. Reservations can be made at www.torat-el.org or 732-531-4410.
This ongoing series has been made possible by a generous grant from the B'nai Sholom/Beth El Foundation.