WASHINGTON, DC – Congressman Frank Pallone, Jr. (NJ-06) released the following statement today after the House passed H.R. 1, the Republicans' "Polluters Over People Act."
By passing this legislation today, House Republicans are putting polluters over people. This bill is nothing more than a grab bag of Big Oil giveaways and loopholes that endanger the health, safety, and security of Americans. It does absolutely nothing to lower energy costs for American families. In fact, it will drive up costs.
The bill makes it much more difficult to impose oil and gas moratoriums off the Jersey Shore and elsewhere in the United States. States like New Jersey will also have less ability to restrict offshore oil and gas drilling.
Oil friends at the expense of New Jersey's coastal communities and tourism industry. The fishing and reaction industry supports over half a million jobs – jobs that will be put at immediate risk if this bill becomes law.
The Polluters Over People Act rescinds several transformational climate programs Democrats enacted as part of the Inflation Reduction Act last year. It foolishly repeals the $27 billion Greenhouse Gas Reduction Fund, which invests in high-impact projects that reduce pollution, create good paying clean energy jobs, and improve public health. It repeals the Methane Emissions Reduction Program, which protects the health of our communities and ensures that polluters – not taxpayers or customers – pay for wasted methane. And it repeals popular home electrification rebates that are specifically designed to lower energy bills for American families.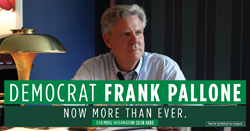 By repealing these programs, Republicans are doubling down on the same tired old pro-polluter policies.  These policies have kept our country dependent on fossil fuels, which are expensive and volatile global commodities.
The Polluters Over People Act does nothing to meaningfully address permitting reform – its vision of permitting consists of letting polluters do whatever they want.  It's a sweetheart deal to expedite polluting projects at the expense of Americans' health and safety. The bill also does not include any changes to transmission policy necessary to ensure that clean energy can reach all corners of the country.
This legislation also hollows out our bedrock environmental laws to allow polluters to operate with reckless abandon. It provides blanket amnesty to polluting facilities while putting workers and communities at risk of catastrophic chemical disasters.  It also undercuts key public health protections in an effort to expedite approvals for potentially toxic chemicals, needlessly exposing families and children to health risks.
While Republicans continue to fight the energy battles of the past, Democrats delivered historic climate and clean energy wins last year with the Inflation Reduction Act. This law is already creating good paying, local jobs, cutting costs for working families, and building a homegrown clean energy system – all while tackling the climate crisis.
After making significant progress last year, we simply cannot go back. Fortunately, this bill stands no chance at ever becoming law.