By Walter J. O'Neill, Jr.
Monday afternoon the Green Wave of Long Branch High School had one of their best baseball games in years. They hosted the Blue Bishops of Asbury Park and plated 14 runs in the first inning winning the game 16-1 after five innings.
It was the third win of the season for the Green Wave which is a great start as they were winless the past two seasons. Ben Woolley, head coach, stated at the start of this season that his squad was one of the best group of players he has had the privilege to coach. He added that Long Branch is playing in a different division this season which is helpful.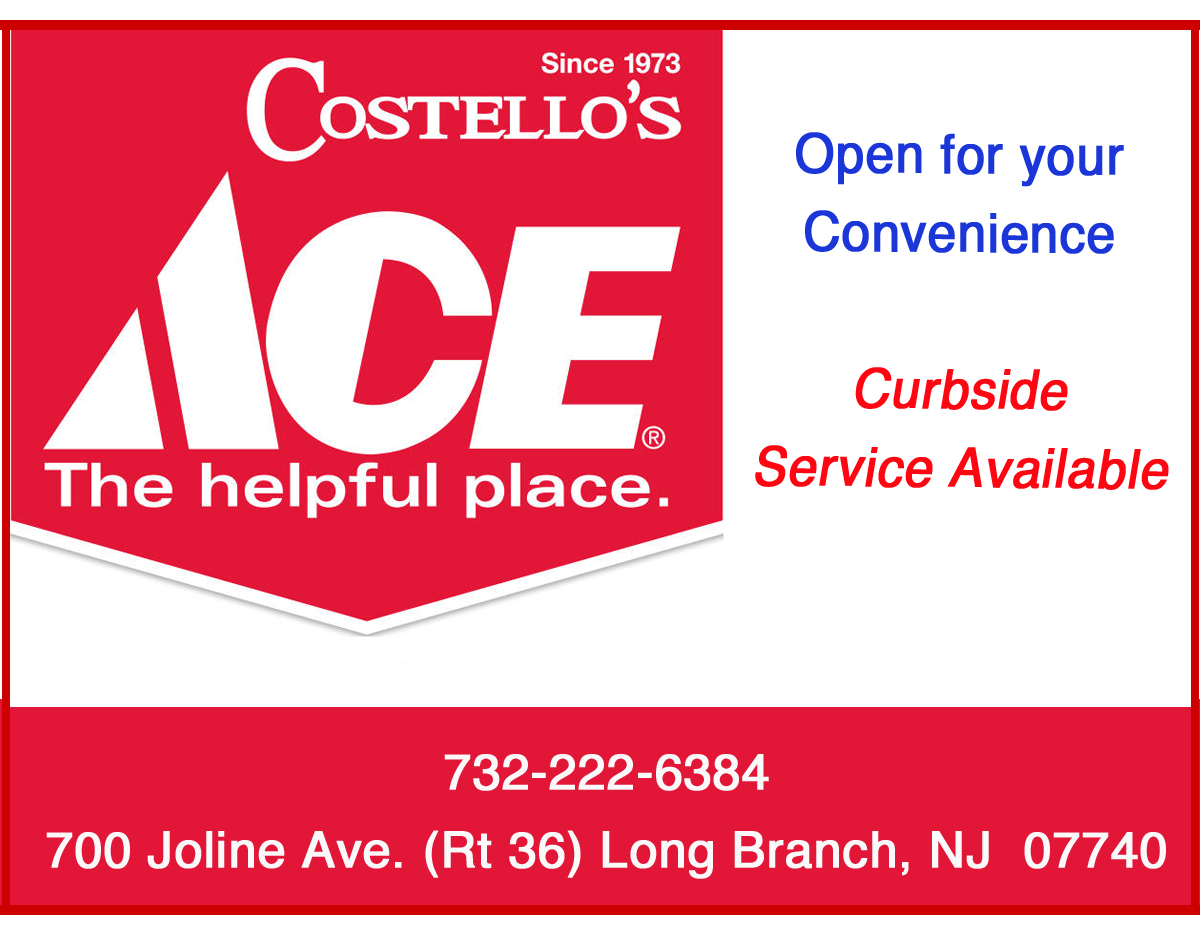 Last year, Long Branch was in the Shore Conference A North division, where they had not won a divisional game in three years. They were competing against powerhouse baseball programs. For 2023, they were shifted into the B Central division, which Woolley was extremely happy with. "This new division still has very strong teams that we will have to battle very hard, but it also has teams that are much more competitive on our level," said Woolley.
"Can't say enough about the seniors. Everyone has done everything I have asked of them," said Woolley. It was fitting that the team played their best inning and game in years, as it was senior recognition day for the Green Wave. "We haven't won on senior day since I've been the head coach, so to have them accomplish that, it's awesome."
Halfway into the season Long Branch has already played 13 games, three more than the divisional leader Pt. Beach, who is undefeated at 10-0. Woolley knows that the more games he gets in the better the team will respond. "We are trying to reach the state playoffs for the first time since 2018," Woolley said. The coach added that the leadership he is seeing from his seniors will definitely help his team with the closing half of the schedule.
In the win over Asbury Park, John Hebron was on the mound and recorded the victory. Tahjmier Johnson was the big bat of the day having three at bats and getting three hits driving in two runs. He also smacked a double. Also having a good day at the plate was Clinton Campbell who had four at bats and recorded three hits driving in three runs.
"Playing a team like Asbury Park I see a lot of similarities to us and they play hard and go 100-percent. I give a lot of credit to their players and coaches," Woolley said.
Also deserving a lot of credit were the Green Wave players and coaches. They have been on the losing side of many games, and they showed tremendous sportsmanship. Obviously scoring 14 runs in one inning the team had the ability to run up the score, but they didn't. That is a true sign of maturity.
"It was great, the first time we've done it since I've been here," said Will Reyes, senior. He was referencing the first inning of 14 runs against Asbury Park.
"This win was a wonderful experience, it will boost our moral going forward," said Matt Lorme, senior captain.
Evan Pellot, senior on the Green Wave squad also had a reflective moment. "It felt amazing to win with your guys that you grew up with playing baseball in little league all the way through senior year," said Pellot.
Long Branch had three players on the mound. Hebron threw two innings and took the victory, Tahjmier Johnson also threw two innings and Anthony Williams had one inning of work.
The Class B Central division standings as of 04-24-23
Team                                     Overall Record                                  Divisional Record
Pt. Beach                             10-0                                                       8-0
St. Rose                                9-3                                                          8-0
Keansburg                          4-4                                                          4-4
Henry Hudson                   4-4                                                          3-4
Long Branch                       3-10                                                       3-5
Keyport                                2-8                                                          2-6
Lakewood                           1-5                                                          1-5
Asbury Park                        0-5                                                          0-5