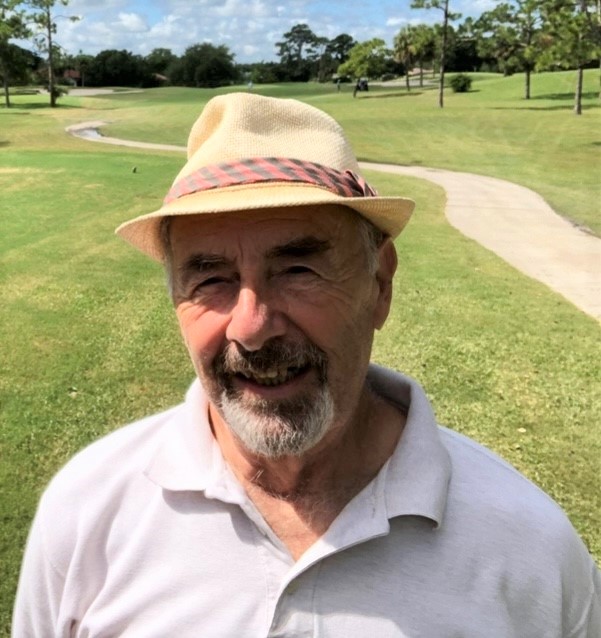 Alfred Edmund Ceppaluni Jr., 81, of Port St. Lucie, Florida, passed away on April 15, 2023. He was born in Long Branch to the late Alfred Ceppaluni Sr. and Rose Figaro. Alfred attended Long Branch High School. He married the love of his life Roselynn, and together they had two sons, and spent 49 happy years together.
Alfred began his employment as an entrepreneur in the sporting goods industry, opening his own businesses, Big Al's Sports Roundup and Okay Screen Printing. He also worked as a sporting goods sales executive for MASCO Sports and Leisure Sports.
Despite his busy work schedule, in his free time Alfred enjoyed watching the Mets, Giants, and Rangers. However, quality time spent with his family came first, as he loved raising his sons and watching his grandsons grow up. He enjoyed listening to music outdoors with his wife and having Friday pizza nights, Saturday steak nights, and Sunday pasta nights. Alfred loved to go bowling and was a baseball umpire in his mid-life days. He dedicated time to volunteering with the Kiwanis Club. He also sponsored local softball teams with Big Al's Sports Roundup.
Alfred is survived by his wife Roselynn, sons John and Daniel Ceppaluni, grandsons Charles and William Ceppaluni, sister Jacqueline Mazza, brother in law Charles Norton, Jr., nephews Donald Mazza-Dara and Chris Norton, and nieces Diane Kirk-Ron and Liz Norton Boyd. He is deeply missed by his family, friends, and colleagues.
Alfred will always be remembered for his hard work, dedication to his family, and love of sports.
A memorial gathering to remember and celebrate Alfred's life will be held on Wednesday, May 31, 2023 from 5:00 pm to 7:00 pm at the Damiano Funeral Home, 191 Franklin Avenue in Long Branch. A memorial mass will be celebrated on Thursday, June 1st at 11:00 am at St. Jerome Roman Catholic Church, 254 Wall St in West Long Branch. The family invites you to leave a letter of condolence by selecting the Tribute/Guestbook link above.
To send flowers to the family, please visit our floral store.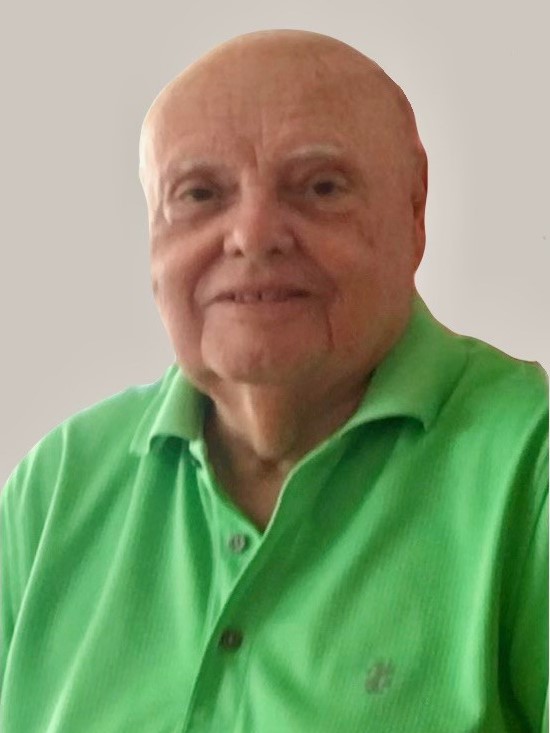 Donald R Keller, a proud Korean War Veteran passed away May 5,2023 at age 90.
Beloved husband of the late Joyce (nee Thompson), loving father of Donna (David) Straut and Jill (Michael) Salvatore; dear grandfather of Emily, Anna, Katharine, Juliana, Christian, Gabrielle, and Nicolas; great grandfather of Elisabeth, Alexander, Nicholai, Sampson, Vivienne, Silas, Lucy, Sebastian, Benedict, and Beatrix; brother of Jay Keller and dear companion of Pamela Falzone.
A service will be held Thursday May 11th at 12:45 pm at the Woolley-Boglioli Funeral Home, 10 Morrell Street, Long Branch, NJ 07740. The burial will follow at Woodbine Cemetery.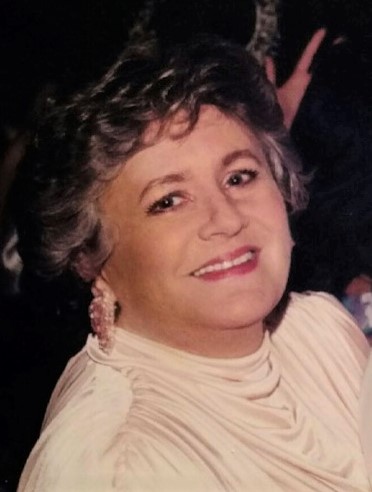 Diana J. Derasmo, of West Long Branch, entered the Church Triumphant on Thursday, May 4, 2023. She was 85 years old. Born in Long Branch, New Jersey, Diana was the daughter of the late Joseph and Helen Smith Boynton.
Diana was raised in West Long Branch with her two brothers and a graduate of Long Branch High School class of 1955. Diana married Fred, the love of her life in 1956 and they began their family shortly thereafter. Before getting married Diana worked at Vogel's Department Store, after getting married she worked for Bamberger's/Macy's, and she recently retired from Children's Center of Monmouth County in 2020. Diana was an active member of Reformation Lutheran Church in West Long Branch and a dedicated volunteer and founder of the Reformation Lutheran Church Food Pantry.
Diana enjoyed working, volunteering, and helping others. She loved creating artwork out of ceramics, reading romance novels, puzzles, cooking, and baking. When home relaxing, she enjoyed watching classic movies, especially Sherlock Holmes and Charlie Chan mysteries. Most of all, however, she loved spending time with her grandchildren and great-grandchildren.
Diana is predeceased by her parents Joseph and Helen Smith Boynton, and her brothers Robert and Charles "Chip" Boynton.
She is survived by her loving husband Fred Derasmo, her children Frederick Jr. and his wife Karen DeRasmo of Landenberg, PA, Mark and his wife Nathalie Derasmo of West Long Branch, and Gina Marie and her husband Christopher Fyfe of Eatontown, grandchildren Joseph, Alexis, Amanda, and Jordan, and great-grandchildren Nathalie, Adaline, Anthony, Dylan, and Ella.
There will be a visitation on Wednesday, May 10 from 3pm – 7pm at the Woolley-Boglioli Funeral Home, 10 Morrell Street, Long Branch. A funeral home service will be offered on Thursday, May 11 at 10am. Entombment will follow at Woodbine Cemetery, 14 Maple Avenue, Oceanport.
In lieu of flowers, Diana's family asks with gratitude that donations in her name be made to the Children's Center of Monmouth County www.ccprograms.com  or the New Jersey Boxer Rescue www.njboxerrescue.com
For messages of condolence, or to share a favorite memory of Diana, please visit her page of tribute at www.WoolleyBoglioli.com.
Kathryn Ippolito, born Kathryn Pascale on September 23, 1940, passed away peacefully on May 1, 2023, at the age of 82. She was surrounded by her loving family in Ocean Township, NJ. Kathryn was a devoted mother, grandmother, aunt, and friend. She was known for her kind and caring nature and her love for hosting gatherings with family and friends. Kathryn never missed one of her grandkids' games or events and was always there to support her family.
Kathryn graduated from Our Lady Star of the Sea primary school and Star of the Sea Academy high school. She began her career in the Federal Service in 1958 and worked for the Department of the Navy in Washington from 1963-1967. Kathryn took time out to be with her two children and returned to the Field Support Branch in 1977. Due to her devotion and persistence, she was promoted to Logistics Management Specialist and was highly regarded as a leader in her field. Kathryn coordinated efforts for Aircraft Equipment Survivability Programs, which required massive coordination. Her efforts helped maintain readiness with this very elite command. Through her diligence and handwork, she gained prominence for being one of the best in her field. Kathryn retired in1995.
Kathryn is survived by her son Robert Ippolito and his girlfriend Tina DeRosa, her daughter and son-in-law Karyn and Michael Baggs, and her grandchildren Robert Ippolito Jr., Matthew Ippolito, Samantha Baggs, and Mackenzie Baggs. She is also survived by her sister and brother-in-law Joan and Anthony Trebino, her brother-in-law and sister-in-law Michael and Diane Ippolito, and many nieces and nephews. Kathryn was preceded in death by her husband Robert W. Ippolito and her parents, John and Kathryn Pascale.
A Mass of Christian Burial will be held on Wednesday, May 24 at 11:30 AM at St. Michael's Church, 800 Ocean Avenue in West End, Long Branch. Interment of cremains will follow at Glenwood Cemetery, West Long Branch. Kathryn will be deeply missed by all who knew her. The family invites you to leave a letter of condolence by selecting the Tribute/Guestbook link.
To send flowers to the family or plant a tree in memory of Kathryn Ippolito, please visit our floral store.
It is with sad hearts that the family of Jean Panaccione Vitale wishes to express their love to all at the passing of the family matriarch.
Jean was born on July 6, 1923 in Newark, New Jersey, five years before the advent of sliced bread. She was the first child of her father, Pasquale Panaccione from Frosinone, Italy and her mother, Mary Montonelli of Pennsylvania. She was the oldest of six children. She attended Barringer High School in Newark and was always very proud of her awards in penmanship and geography during her time there.
The love of her life was her high school sweetheart, Vincent Vitale. They married before he was sent off to defend the United States of America in World War II. He landed on the beaches of Anzio, Italy and it was three years before his return to his country, his wife and a meeting with their first child, daughter Vivian. After his return, Jean and Vincent welcomed their son Louis and their younger daughter Deborah into their family.
In 1951, they moved to Long Branch where Vincent and other family members became established building contractors who constructed many of the apartment buildings which are still standing today.
Jean's life was full of fun and excitement. Beautiful homes, exquisite clothing and magnificent jewelry were among her trademarks. She loved living an active life. Her enjoyment came wining, dining and dancing at The Surf Club, relaxing at Surfside Beach Club and the West End Casino in the summer and weekly trips to New York with her dearest friend, Marion Pallone, to have lunch and go to the theater.
Family gatherings at 701 Westwood Avenue were famous, especially at Christmas with Santa. With a nineteen-room house, there were always enough beds for everyone and at midnight, hot coconut buns and crumb buns from City Bakery. Jean loved cooking for family and friends and we cherish her Italian recipes. Jean and Vincent enjoyed traveling and making life-long friends. Their travels included Las Vegas, the Caribbean Islands, Hawaii, Italy, Monte Carlo, and Spain and Africa. Jean never tired of telling people her story about riding a camel.
Jean loved to gamble in Atlantic City and go on cruises with her husband, other family members and beloved friends. She was able to take many trips due to awards as top salesperson in Stern's fine jewelry department over the course of 18 years.
In 2003, her beloved Vinnie passed away. In 2006, she moved to Nobility Crest at Ocean where she was often the center of attention at the community events. Ocean Township, along with Senator Vin Gopal, and other dignitaries recently honored Jean with a citation commemorating her upcoming 100th birthday.
Jean leaves behind innumerable loved ones and family members. Her children, Vivian Fried (the late Dr. Alvin Fried), Louis Vitale (Kathleen) and Deborah Vitale. Grandchildren Jarrod Blum (Danielle) and Jamie Blum (Alan Salvestrini), Amy Vitale and Nicoll Vitale. Great-grandchildren Aaron, Charles, Taylor-Paige, Emily, Sara, Cassie and Jacob. Great-great grandchildren London, Caidon and Carter. And her beloved youngest sibling, Geraldine Bodnarchuk (Jerry). Extended family members also include Stephanie Solomon (Noah and Joseph), Debbie and Jeffrey Berlin (Jessica, David, Kaleb, Kaden, Scott, Ilana), Stephen and Angela Fried (Matthew, Deanna, Eric, Jennifer and Paige).
Jean was predeceased by her parents Mary and Patsy Panaccione, sisters Madeline Muscara and Genevive Willock and brothers Patsy, Jr. and Nicolas Panaccione.
Your loving family and beloved friends already miss you, but know you have been welcomed in Heaven by God,  your beloved Vinnie, family and friends. We know you and Vinnie will enjoy eternity at the finest casino in heaven! You will never be forgotten and will always be in our hearts.
In lieu of flowers, donations may be made to St. Anselm Church in Jean's memory. The family invites you to leave a letter of condolence by selecting the Tribute/Guestbook link above.
Please enjoy these tribute videos by clicking the links below: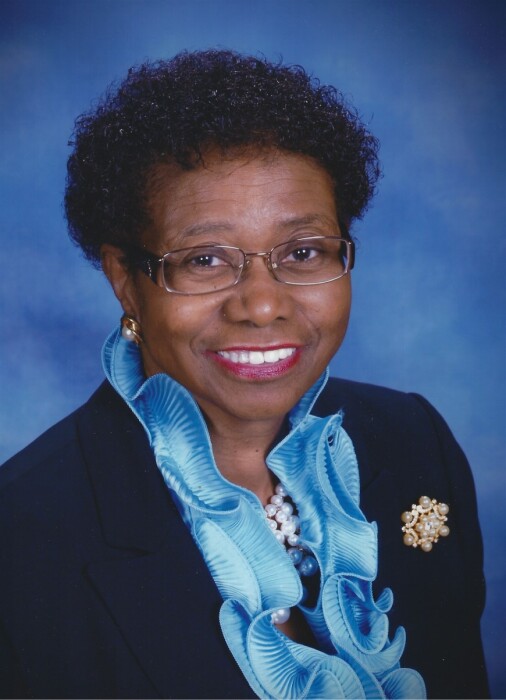 Rev. Dr. Jacqueline Grace Reeves of Charlotte, NC, passed away peacefully surrounded by family on April 10th, 2023. She was born and raised in Long Branch to the late Edward Sr. and Grace Reeves.
Dr. Reeves graduated from Long Branch High School in 1954, and later earned a degree in Early Childhood Education from Cheyney University, PA. Her love for children led her to complete her education by earning a Doctorate in Education degree from the University of Massachusetts, Amherst.
Dr. Reeves taught children in the Long Branch, Montclair and Newark school systems. Before her retirement she served as the Dean at St. James Preparatory School in Newark, from 2001 to 2003, under the leadership of Rev. Dr. William D. Watley. Dr. Reeves also served at as a professor at Rutgers, Fairleigh Dickinson, and William Patterson Universities.
Rev. Dr. Reeves was the Founder and President of Spoken Word Ministries which began in 1986. With her Ministry, she traveled the world bringing God's Word and praying for His people.
While at Trinity AME Church she was called to preach The Gospel in 1965. During her 58 years in the Ministry, Rev. Reeves was a member of the ministerial staff of Greater Bethel AME Church and Bethel Tabernacle Brooklyn NY, under the leadership of Rev. A. Earl Jordan, St. James AME Church, Newark NJ, under the leadership of Rev. Dr. Ronald Slaughter, and was serving at St. Paul AME Church, E. Orange, under the leadership of Pastor and Spiritual Son Rev. Dr. Jerome Stembridge, until she was called home to be with The Lord.
She was pre-deceased by her parents Edward Sr. and Grace Reeves, a brother Edward Reeves Jr., and two sisters Juanita Cotton and Sandra Corey, and niece Lynn Reeves. She leaves to cherish her memory a brother Donald Reeves of Elizabeth, NJ, sisters Beverly Smith of Neptune, NJ, and Rev. Carolyn Castelli and brother-in-law Rev. Pedro Castelli of Asbury Park, NJ. She also leaves to mourn her loss God children Ryan and Kaylah Dillon, many nieces, nephews, great nieces and nephews, great-great nieces and nephews, spiritual daughters/sons, spiritual God children, friends and colleagues.
Jackie as she was called loved The Lord, family, friends, children, traveling and beautiful plants and flowers. She is deeply missed by all those that were touched by her life and ministry.
The interment and repass will be private. The family invites you to leave a letter of condolence by selecting the Tribute/Guestbook link
To send flowers to the family or plant a tree in memory of Rev. Dr. Jacqueline Reeves, please visit our floral store.