By Roberto Ferrigino, photos by The Link News
On Sunday evening the Amerigo Vespucci Society (AVS) of Long Branch celebrated their 130th anniversary and honored their fellow member Frank J. Crupi, Esquire as the "Man-of-the-Year". The event was held at Breakers in Spring Lake. Over one hundred and fifty people attended the event which began with a cocktail and hors d'oeuvre hour. The program included a US and Italian flag salute led by AVS members Carlo R. Brancato – Retired Major, U.S. Marine Corps Reserve and David Bongi – Retired US Army Kernel. The evening included live music, a plated three course meal with proclamations read and presented from various political offices. AVS President Joseph Mossa stated, "The AVS is proud to say we've been around since 1875 and incorporated since 1895, the oldest Italian-American mutual aid society in the United States. This year we honor a fellow member who has led by example and exemplifies what a true Italian-American is."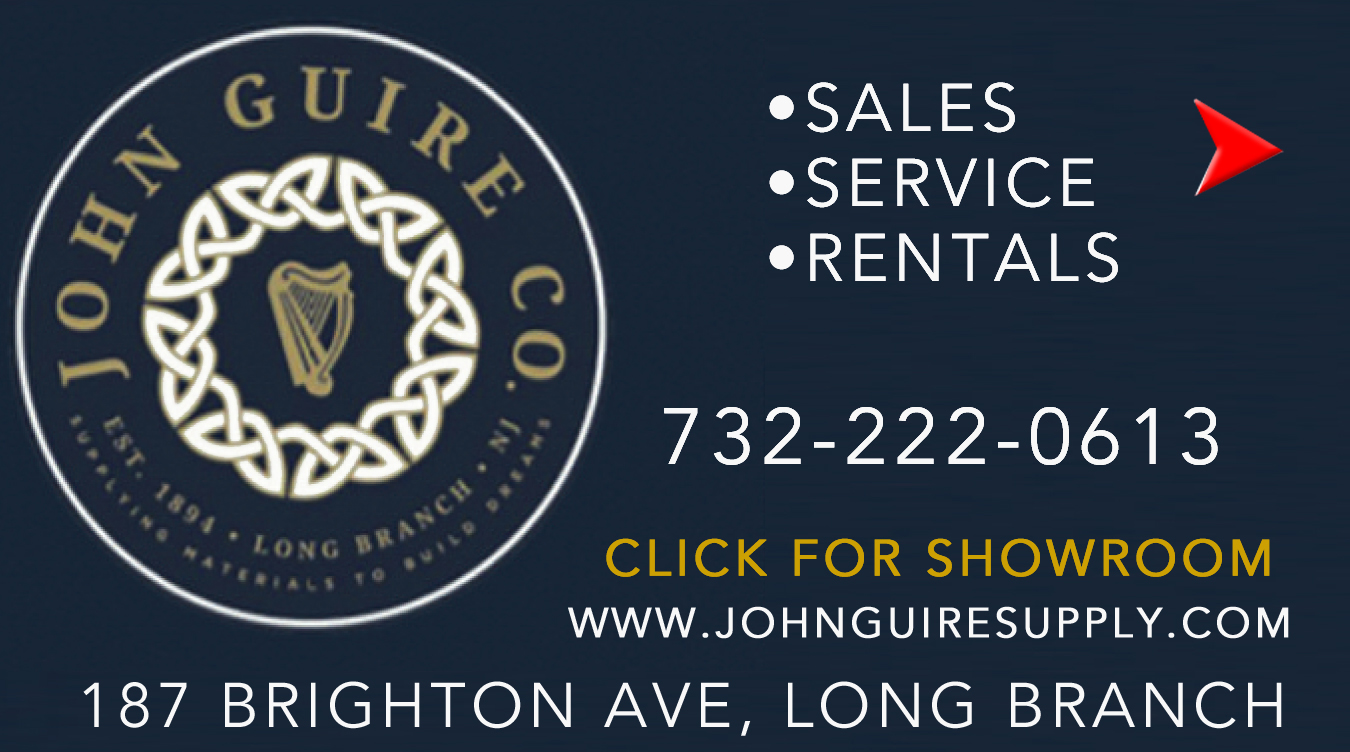 The event was not short of dignitaries. In attendance were Congressman Frank Pallone – District 6, Senator Vin Gopal – District 11, Assemblywomen Marilyn Piperno and Kim Eulner – District 11, Monmouth County Commissioner Director Thomas A. Arnone, County Commissioner Deputy Director Nick DiRocco, County Commissioner Sue Kiley,  Long Branch Mayor John Pallone, Long Branch Councilwoman Rose Widdis, Long Branch Councilman Mario Vieira, West Long Branch Mayor Janet Tucci, and Monsignor Sam Sirianni of the Cathedral of St. Robert Bellarmine.
The highlight of the evening took place when Mr. Crupi accepted his "Man-of-the-Year" award and proceeded to give a very heartfelt and emotional speech about the importance of the Amerigo Vespucci Society, honoring its past members and founders, the long history of the organization, and the importance it provides to its members and the community. Preceding Mr.Crupi's acceptance of his award, the society acknowledged three members and awarded them with plaques. The first award, the "Galileo Cianflone Award", was posthumously awarded to Dominick "Dick" Gallo who was a long-time member of the society, a Korean War Veteran, and a very active member of the greater Long Branch and West Long Branch communities. The second award, the "Louis Napoletano Award " was presented to AVS Board Member Joseph Sirianni for his ongoing dedication to the society and for leading the organization through the Covid-19 pandemic while he was the President. The third award, the "Amerigo Vespucci Society Award", was presented to AVS member and local businessman Paul Sgro, who was acknowledged for his positive and proactive efforts to help the society and his participation and involvement with the society in the Columbus Day Parade and the organizations of wine raffle campaign.
Frank J. Crupi is a partner with the law firm of Tucci, Hot & Crupi, P.C, based in Long Branch. He is a graduate of New England School of Law, located in Boston, Massachusetts, and has been practicing law for over forty years. He is admitted and qualified as an Attorney and Counsellor of the Supreme Court of the United States, United States Court of Appeals for the Third Circuit, United States District Court for the District of New Jersey, and the United States Tax Court.
Frank's father, Armand Crupi, was 12 years old when his family immigrated to the United States from the town of Mileto, which is located in the Province of Vibo Valentia in the Calabria region of Italy. They settled in Red Bank, New Jersey, one of several Italian immigrant enclaves in Monmouth County at the time.
Frank's grandfather, Domenico Crupi, was a shoemaker by trade and upon arrival in the United States established the Red Bank Shoe Repair Shop. Frank's father, Armand Crupi, married his childhood sweetheart, Madeline Vetrano, who was a first-generation American of Italian descent. Her family had immigrated from Naples Italy. Together Amand and Madeline raised their three sons, Anthony, Frank (whom we are honoring this evening) and Armand Jr.  The brothers all grew up in their family home on Peters Place in Red Bank. They attended St. James Catholic Grammar School in Red Bank, Christian Brothers Academy in Lincroft, and all graduated from Fairleigh Dickinson University.
Frank played soccer in High School and Division 1 soccer in college. He holds a record in the NCAA Division 1 for most saves in a collegiate game. He is still passionate about the sport and plays in several local leagues. He is a dedicated and devoted fan of Italy's Serie A Soccer Team, Juventus, based in Turin Italy and does not miss watching a game!
Frank has always been one to value family and community. He has been married to his lovely wife, Jane, for 35 years, and has two beautiful daughters, Ariana and Gabriela. Ariana recently married Michael Debold and they have blessed Frank and Jane with a beautiful grandson, Tristan.
Frank has had the opportunity to travel to Italy several times over the years, including the Calabria region where many of his relatives still reside. He maintains close contact with them and cherishes that family bond. He enjoys speaking and practicing the Italian language when possible and is often telling stories of his trips to Italy.
Being active in the local community has always been extremely important to Frank. He is a member of The Long Branch Rotary and serves as Treasurer on the Board of the Wave of Hope charity organization, a 501c3 based in Long Branch.  He is also a member of the Italian American Association of Township of Ocean (IAATO) where he serves on the Board as Financial Secretary and a member of the Long Branch Figli di Colombo Italian Fraternal Organization.
Frank has been a member of the Amerigo Vespucci Society for over fifteen years and has been serving on the Executive Board for over ten years, currently as Orator.  His loyalty to the society, perspective, sense of humor, and easy-going nature is valued tremendously by his fellow AVS brothers. The society Vice President, Mr. Frank DeVito, stated, "Frank Crupi is an individual who is a true professional, has a positive attitude, and is always willing to assist others in need. He is an example to be followed." AVS President Joseph Mossa stated, "We are honored to acknowledge Frank Crupi. He is an individual who values family, hard work ethic, the community, and his ethnic roots and religious faith. The Amerigo Vespucci Society is proud to call Frank Crupi its fellow brother member and congratulates him as being named the Amerigo Vespucci Society Man-of-the-Year. An honor well deserved!"
The AVS was originally established as a mutual aid society where Italian men could congregate, escape from discrimination and anti-Italianism that began during the period of large-scale Italian immigration during the late 19th century. Since that time the society members have made it a priority to assist each other and their families when there was/is no other place to turn. Today, the AVS continues to be a mutual aid society as well as a 501(c)3 organization assisting individuals and organizations in the community and providing educational scholarships.  They are active in combating pervasive negative stereotyping and defamation of Italian Americans in the media and promote the extraordinary history and accomplishments of Italians and Italian-Americans. The AVS also promotes the admiration, general appreciation and love of Italy, its culture, society, arts and people.