Apollo Oneal Johnson passed away on June 24th, 2023, at the age of 3, in Long Branch and was affectionately known as Lolo by his mother and Mo by his Mimi. He was born on January 20th, 2020 in Bridgeport Connecticut, and was the beloved son of Ginna Carlesimo and Kevin Johnson Jr.
Apollo had a bright and loving personality, which was evident to all who knew him. He loved Sonic the Hedgehog everything and his tablet, his infectious smile brought joy to those around him. He was a bright boy who was beyond his years, doing 100-piece puzzles at only 3 years old. Apollo would embrace strangers with a smile and a conversation.
Apollo will be deeply missed by his mother Ginna Carlesimo, his father Kevin Johnson Jr., his grandmother Jaime Carlesimo, his step-grandfather Juan Sanchez, his grandfathers Joseph Johnson Jr. and Kevin Johnson Sr. and their partners, his grandmother Tonia Renae and her partner, his uncles Louis, Anthony, and Mikael Carlesimo, and his aunt Ava Sanchez and many other cousins, family and friends.
Apollo's passing has devastated our worlds, but his memory will continue to live on in all of us forever. Mom Mom, Pop Pop, and Grandma Doreen are holding you tight up there. Our Angel May you Rest.
Apollo's family and friends honored his life and memory with a Mass of Christian Burial on June 29 at 10:30 am at Star of the Sea Church in Long Branch. In lieu of flowers, the family requests that donations be made to Saint Jude Children's Hospital in Apollo's name.
To send flowers to the family or plant a tree in memory of Apollo Oneal Johnson, please visit Damiano floral store.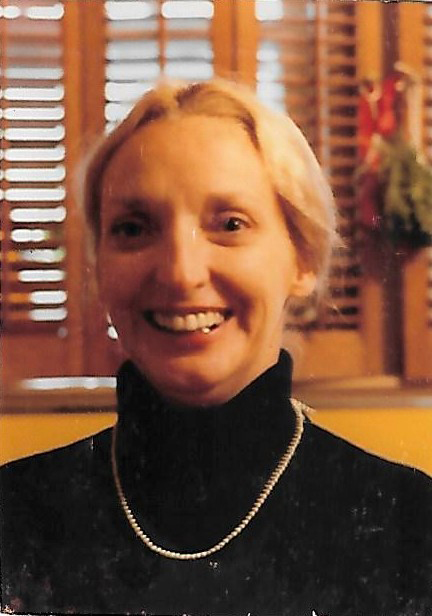 Caroline N. Soriano, 89 of West Long Branch died on Saturday July 1st at her home.
Mrs. Soriano was born in Montgomery, Alabama and had lived in New Orleans, where she was the city junior tennis champion. Playing tennis is where she met her future husband Dominic Soriano who was playing on the college tennis team. She was a member of Takanassee beach club, Long Branch where she and her family spent many happy days. Caroline was an avid gardener, she enjoyed date night with Dominic. Together they enjoyed traveling to San Francisco as well as Napa Valley wineries. She was an avid reader of John Grisham books and was a fan and frequent attendee of the Giants and Yankee games, as well as attending Broadway shows.
She loved nature shows and Aerial America on Smithsonian Channel. For their 50th anniversary she and Dominic celebrated their trifecta, staying in the Waldorf-Astoria in NYC, attending several shows, visiting New Orleans again as well as a trip to Napa Valley. Caroline loved to cook Italian food, especially her homemade manicotti and many southern dishes. Her manicotti was a favorite on Christmas Eve, when she would host the whole family. Caroline enjoyed decorating her home for all the different seasons.
Caroline was pre-deceased by her sons, Neil Soriano and Marc David Soriano both in 2023.
She is survived by her husband of 70 years, Dominic Soriano; a son, John Soriano; a daughter, Sondra Soriano; daughter-in-law, Susan Soriano; her 8 grandchildren and 4 great grandchildren.
Funeral services will be private. She will be entombed in a private ceremony at Woodbine Mausoleum.
In lieu of customary remembrances the family is requesting contributions in honor of Caroline be made to the St. Jude Children's Research Hospital; www.stjude.org.
For messages of condolence, please visit Caroline's page of tributes at www.woolleyboglioli.com.
William S. Gross, of Tinton Falls, passed away on Saturday, July 1, 2023.  William was 67 years old.
In 1955, William was born in Newark, New Jersey to the late Rita and William Gross.  He was the second child, and the first son, of Rita and William's eight children. He was raised in Ocean Township, graduated from Ocean Township High School, and earned a Bachelor's degree from Monmouth University. William was a Licensed Optician and worked for several Ophthalmologists throughout his career.
He was a handyman around the house, and never said no to anyone who needed a helping hand. William loved gardening, especially his beloved Jersey tomatoes. He enjoyed playing cards, as well as watching his favorite teams, the Raiders and Yankees.  Most of all, he loved spending time at the pool with his family.
William was predeceased by his parents, and his siblings, Jackie Gross and Robert Gross.
William is survived by loving wife of 45 years, Deborah Gross, their children, Sarah Layre and Matthew Gross, his siblings Pam MacCary, Patricia Stengel, Barbara Gross, Scott Gross, and Robyn Horner.  He also leaves behind many loving nieces, nephews, great-nieces, great-nephews, and his favorite, furry friends.
Visitation will be held on Thursday, July 6 from 5 p.m. to 8 p.m. at Woolley-Boglioli Funeral Home, located at 10 Morrell Street, Long Branch. A Funeral Home Service will be offered Friday, July 7 at 10 a.m. at Woolley-Boglioli Funeral Home. Entombment will follow at Woodbine Cemetery and Mausoleum in Oceanport.
In lieu of traditional remembrances, William's family asks with gratitude that donations be made to "New Eyes For the Needy" in his namesake.
For messages of condolence, or to share a favorite memory of William, please visit his page of tribute at www.WoolleyBoglioli.com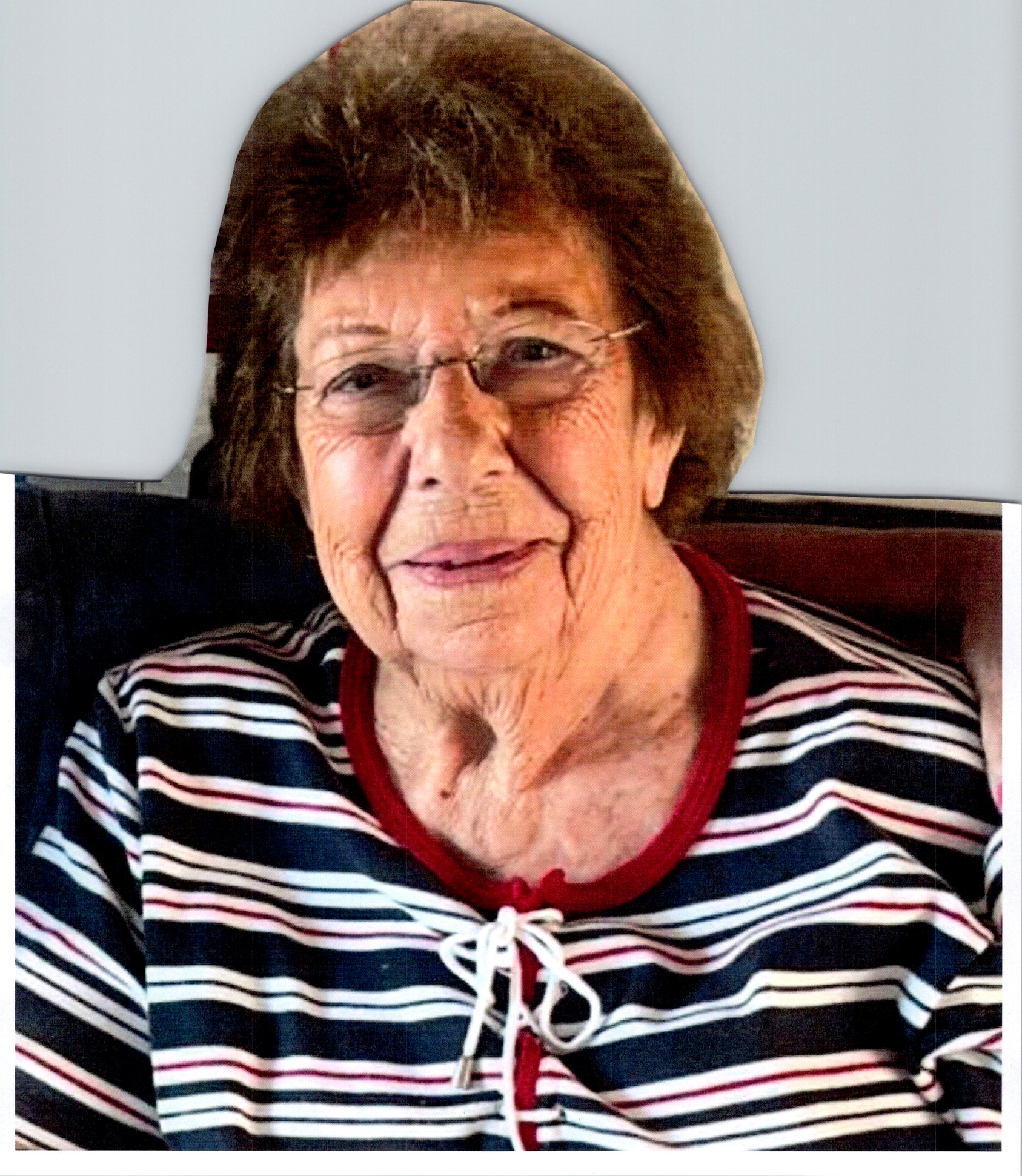 Mary Ann Houschild, a resident of Oceanport for over 60 years, peacefully passed away on June 29th, 2023, surrounded by her family. Born on April 9th, 1929, in Hammonton, New Jersey, Mary Ann grew up on a farm with older brothers, Louis, Anthony and Vincent. Mary Ann would talk about the fun adventures of farm life and most importantly, a very close family. In high school, she was very athletic and participated in all sports.
After moving to Long Branch in the 1950s for a career at Fort Monmouth, Mary Ann met the love of her life, Bill Houschild and they settled in Oceanport, New Jersey. Mary Ann enjoyed life through many simple pleasures, such as chatting with friends, watching Yankee baseball games, cooking birthday and holiday dinners, getting visits from many grand-dogs, and of course, spending time with family.
Mary Ann was predeceased by her husband Bill in 2009. Again, as family was everything to Mary Ann, she was the proud mother of two children. Surviving is her daughter, Deborah Houschild and her husband Dave Gruskos, also of Oceanport; her son Bill and his wife, Heidi Houschild, of Tinton Falls; her grandchildren, Shannon and Ryan Howe of Middletown; and Kimberly Johnson, of Oceanport. Mary Ann and Bill always welcomed neighborhood kids to hang-out in their garage, which was always stocked with candy and ice cream.
Mary Ann made a lasting impact on all of the people whose lives she touched, and her legacy will live on in the hearts and minds of her loved ones. She will be deeply missed by her family, friends, and all who knew her​.​
Visitation Wednesday July 5th 4:00 – 8:00 pm at the Woolley-Boglioli Funeral Home, 10 Morrell Street, Long Branch.  Funeral service Thursday, July 6th 10:00 am at the funeral home.  Entombment to follow in Woodbine Mausoleum, Oceanport.  For messages of condolence, please visit Mary Ann's page of tributes at www.woolleyboglioli.com.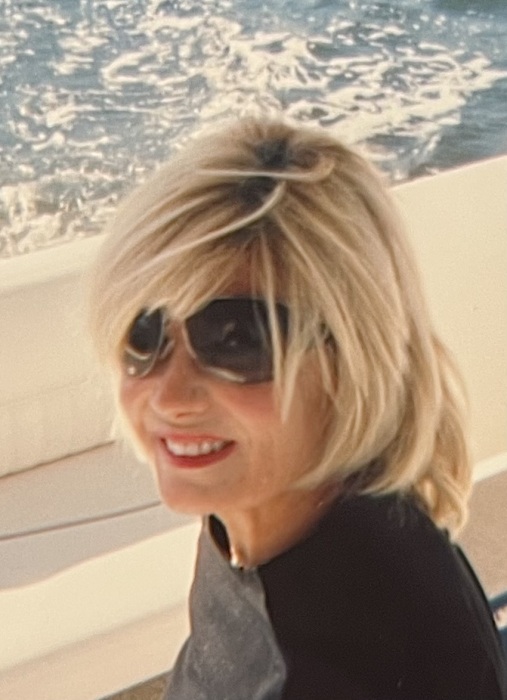 Barbara Ann Stetter, also known as Bobbi, passed away on June 8, 2023, at the age of 75 in Long Branch, New Jersey. She was born on August 21, 1947, in Newark, New Jersey, to Victor J. Buccino and Dorothy C. Buccino, who preceded her in death. Bobbi is survived by her husband of 51 years, Emil J. Stetter, her sister,  Nicole Buccino, and brother-in-law, Mark Ruoti, her aunt, Virginia Mullin, and cousins Susan and Anthony Crimi and Deborah Curran, and many close and loving friends.
Bobbi was an outgoing, funny, clever, kind, mischievous, intuitive, bright, and strong person. She was a tireless caregiver to her parents during their senior years. She was a dedicated teacher who spent 30 years with the Middletown Township Board of Education, teaching fourth grade in the Village School and sixth-grade language arts at Thompson Middle School. She retired in 1999 after a long and fulfilling career, which she spoke fondly about long after her retirement. Motivating young, inquisitive minds was her forte, and her students responded in kind to her enthusiasm, energy, and sense of humor.
Aside from work, Bobbi enjoyed a variety of hobbies. She loved collecting vintage Waterford crystal, antiques, shopping, exploring the Caribbean Islands, and traveling to her favorite island, Bermuda, which she visited eleven times. She also enjoyed traveling to Europe, with Paris being her favorite, and most often visited city. Bobbi and her husband enjoyed boating throughout local waterways and the ocean on her beautiful boat, "Barbara Ann." Bobbi also loved sporty cars, and enjoyed long drives through Bucks County with Emil. She was an animal lover, growing up with dogs and cats. She and Emil had four Siamese cats, took in strays, and adopted orphaned cats. She had a green thumb and the flowers she planted some 30 odd years ago are still blooming beautifully today. But most of all, Bobbi was a dedicated and caring wife to her husband throughout the tough and good times for 51 years.
The memorial gathering for Bobbi will occur at a later date and by invitation from her spouse. In lieu of flowers, donations can be made to the Monmouth County SPCA, which aligns with her love for dogs, cats, and animals in general. The family invites you to leave a letter of condolence by selecting the Tribute/Guestbook link above.
Harry (Butch) Butler, Jr. was born on December 8, 1948 in Long Branch, New Jersey. He was the oldest of three children born to the late Harry Sr. and Greta Butler. On Wednesday, June 14, 2023 Harry passed away peacefully at home.
Harry was educated in the Long Branch school system and went on to attend North Carolina A&T State University. Harry retired after working 38 years for Kraft Food as a sales representative. He was a member of Bates Lodge #220 IBOEW and co-founder of the United Brothers.
Harry received his Christian education and spiritual guidance at the Second Baptist Church under the leadership of the late Cornelius P. Williams, where he was baptized at an early age. Harry continued his spiritual journey at the same church under Rev. Aaron N. Gibson, Sr.
On Saturdays he would often join the Home-to-Home services with Rev. Virginia Feldman. Harry thoroughly enjoyed singing with the Male Choir. His moves at times were referenced to that of the Temptations. He was also a member of the Gospel Chorus. Harry was searching, looking, seeking his Jesus, and now he has found Him!
Harry leaves to mourn and cherish his memory his sister and best friend Hermine S. Harrison; his nephew and Godson Nicholas S. Harrison; his great nephew, Nicholas E. Harrison; 4 aunts, Viola Threatt, Marva Hurt, Karen Westwood and Norma Martin; his uncle Roger Holmes, and Fred and Edna Daniels who were more like family than friends.
To send flowers to the family or plant a tree in memory of Harry Sherman Butler, Jr., please visit Damiano floral store.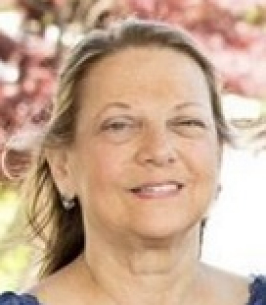 Theresa M. Tierney, 71, of Oakhurst, Ocean Township, passed away on Saturday, July 1, 2023. She was born in Belleville and lived in Nutley before moving to Oakhurst 42 years ago. She worked at A&A Calibrating in Neptune before retiring.
She was predeceased by her father, Joseph Goglia and brother, Martin Goglia.
Surviving is her husband, Robert F. Tierney; sons, Robert Tierney and Daniel and his wife Alyson Tierney; her mother, Fay Goglia and her sister, Mary Vitaletti.
Relatives and friends are invited to visit from 4-7 pm Thursday at the Fiore Funeral Home, 236 Monmouth Road, Oakhurst, Ocean Township. Funeral Service will be held at 11 am Friday at the funeral home followed by burial at Glenwood Cemetery in West Long Branch. For condolences, please visit www.fiorefuneralhomes.com.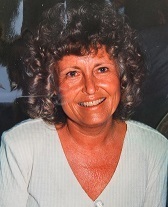 Sharon L. Mazza, 78, of Neptune City, passed away on Thursday, June 29, 2023. She was an elementary teacher for the Ocean Township Board of Education for over 35 years before retiring. She graduated from Asbury Park High School in 1963 and from Monmouth College in 1972, and later received a Master's degree in reading from Monmouth in 1996. She was a true beach lover and she and Bruce traveled to Aruba over 20 times. Sharon was an excellent cook but also enjoyed going out to various restaurants. Among her hobbies were planting her flowerpots with bright flowers on her patio every summer. She was blessed with the brightest smile that would light up a room. She will be missed by all who knew her.
Born in south New Jersey, she spent most of her early years in Wanamassa, Ocean Township. She was a communicant of St. Michael's Roman Catholic Church in West End, Long Branch.
She was predeceased by her son, Raymond Mazza, Jr.; parents, William and Elizabeth Myers; her former husband, Raymond Mazza and her brother, William Myers.
Surviving is her daughter-in-law, Rachael Mazza; granddaughter, Monica Mazza; grandson, Raymond Mazza; sister-in-law, Deanna Myers; nephew, William Myers; niece, Dawn Myers; 3 grandnieces, 1 great grandniece and longtime companion, Bruce Crowell.
Relatives and friends are invited to visit from 4-7 pm Wednesday at the Fiore Funeral Home, 236 Monmouth Road, Oakhurst, Ocean Township. Funeral Mass will be offered at 10:30 am Thursday at St. Michael's Church, West End, Long Branch. Burial will follow at Glenwood Cemetery in West Long Branch. In lieu of flowers, donations in her memory may be made to St. Jude Children's Research Hospital. For condolences, please visit www.fiorefuneralhomes.com.