By Walter J. O'Neill, Jr.
Fifty-five years ago, was a turning point in our nations history. We lost two men who were advocates for peace, Martin Luther King, Jr., and Robert F. Kennedy. It was also the year that NASA had Apollo 8 and its crew orbit the moon and Boeing's jumbo jet, 747, made its first flight. There were protests, riots in Washington, DC, over the Vietnam War and the landmark Civil Rights Act was passed.
Here on the Jersey Shore, a summer basketball league was born out of an informal barroom league. Some of the big names back in the early days of the JSBL were Jerry Lynch, Art Stock, Mike Doolan's and Paul Larson, Sr.
Over the nearly six decades of the JSBL many things have changed. However, one important factor that has stayed constant is the high caliber hoops played by current professionals, NCAA Division 1 ballers, former
professionals and future pros.
Greg Kapalko, Chairman of the Board of Governors of the JSBL along with his son Eddie, have revitalized the league and being in its 55th season, the league featured some of the best games in decades. Locations of the games played have gone from outside at Jerry Lynch's to Mike Doolan's, Sea Girt Inn, Big Bills from 1970-1976, to the Headliner from 1976-1988, Birch Hill Swim Club 1989-1991, St. Rose High School 1992-2012, Wall Township HS 2013-2015 and St. Rose HS 2016-2019. The 2020 season was canceled (COVID-19) and 2021 was played outside at Dempsey Park. The past two summers games were moved inside at Manasquan High School.
Ron Kornegay became commissioner of the JSBL in 2015 when Ken O'Donnell passed away. Kornegay was a graduate of Monmouth College Class of 1969 and was the all-time leading scorer with 2,526 points. He was a first team All-American in 1968 and 1969. He also played in the JSBL winning two titles with Larson Ford in 1974 and 1977.
Kapalko and his staff decided that this summer they would honor the top 55 players over the past 55 years. "We had 18 past and present JSBL staff members along with the media vote on the 55 Greatest Players," said Kapalko. To qualify for the team, players had to play at least two seasons. "We also asked that voter to consider JSBL championships, awards, statistics, longevity, talent, teamwork, name recognition, cultural significance, and integrity."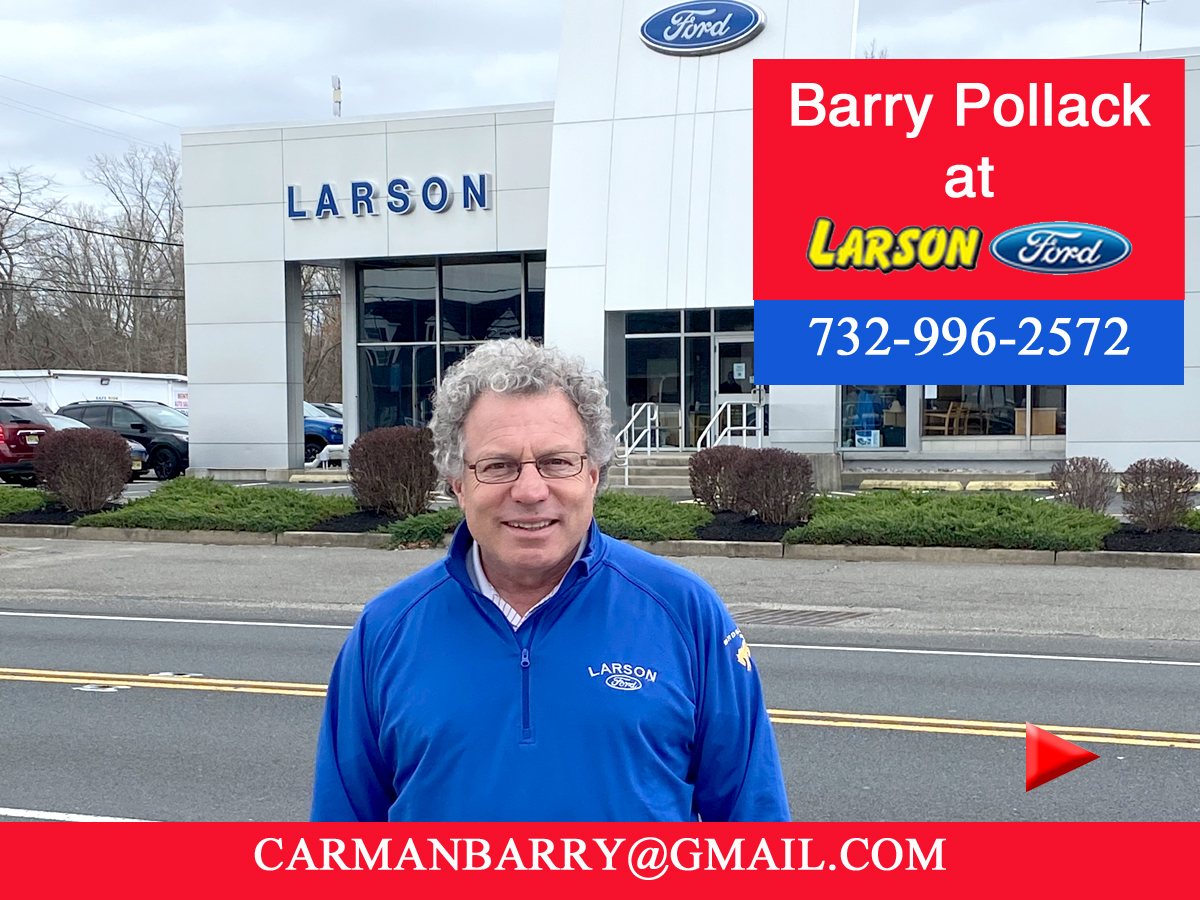 During halftime of the championship game a ceremony was held where the 55 Greatest Players were named. Of those, 33 were in attendance or had a representative there to accept their award.
William King, Neptune HS graduate, who was an executive with the Milwaukee Bucs of the NBA, was master of ceremonies.
"Hello fellow clamdiggers. From the Garden State to the Empire State. From the Keystone State and beyond, we are here to celebrate the 55th anniversary of the Jersey Shore Basketball League and honor 55 of the iconic players who played in this league," said King. He added that there have been many talented players to have graced the blacktop and hardwood over the 55 years of the league.
For this story, we are only going to mention a few of the 55 all-time players. At the end of this article, we will provide a link where you can read about all of the honorees.
The first to be honored was Kornegay to a standing ovation. There were three others from Monmouth University who made the list. John Giraldo who played his high school ball at Marist and was a 1992 All-State selection and state champion. He is in the Monmouth University Hall of Fame as a two-time All-NEC selection and helped the Hawks to their first ever NCAA Tournament appearance in 1996. He played nine professional seasons and was a three-time MVP of the Colombian League. He was also a two-time JSBL champion with Sterns Trailer.
Blake Hamilton grew up in Pennsylvania and scored 1,794 points at Central Dauphin High School. In 2005 he was named NEC Player of the Year for Monmouth University. He led the Hawks to the 2004 NCAA Tournament and finished his career at Monmouth with 1,433 points. He played professional ball in Poland, France and Austria. In the JSBL, he was a two-time champion with Sterns Trailer in 2005 and 2012.
There were only six players who received unanimous selection to the 55 greatest players list. Justin Robinson was number three on that elite list. He is a graduate of Kingston High School in New York, where as a senior he averaged 17 points per game. At Monmouth University, he was MAAC Player of the Year in 2016 and 2017. He also holds the record of most points scored as a Monmouth University player during their Division 1 years with 2,003 (Kornegay holds the record for Monmouth College). Robinson is currently playing professional ball in France. He has three JSBL championships with Sea View Jeep in 2016, 2017, and 2021. Last season he led the JSBL in scoring with an average of 48 points per-game.
"First, I would like to thank all of the great men being honored tonight," said Robinson. He was the youngest at 28 years old, to be honored on the all-55 team. "It was because of the hard work and effort of those men that players like myself had the opportunity to not only play in this league but in college and professionally. And as long as I can, I will be a part of the Jersey Shore Basketball League."
Three players with ties to the City of Long Branch were also on the list. The late Clinton Wheeler who led Long Branch High School to a perfect 30-0 season in 1977. He then attended William Paterson where he scored 1,624 points. He was selected in the seventh round by the KC Kings in the 1981 NBA draft. He played two years in the NBA with the Pacers, Heat and Trail Blazers. In the JSBL he won two championships in 1982 and 1986 and was named MVP both times.
Alex Bradley was a teammate of Wheeler in 1977 and also helped the team to an unbeaten record. He was a First Team All-Shore and All-State his senior year. He also scored 35 points in the state final win over Ridgefield Park. He averaged 18 points and 14 rebounds in 1977. He attended Villanova University and was a three-year captain, and scored 1,634 points and had 797 rebounds. He was selected in the fourth round of the NBA draft in 1981 by the NY Knicks and played six seasons of professional ball overseas. He played in three JSBL championship games and in 1982 won the title scoring 15 points and had six blocks.
Jake Jones didn't graduate from Long Branch High School in fact he played for their rivals, Neptune High School. However, Jones is currently employed by the City of Long Branch. As a senior for the Scarlet Fliers, Jones averaged 16.8 points per-game. He was named 1st Team All-Monmouth County in 1967 and led Neptune to their seventh consecutive Shore Conference Tournament title. He then attended Assumption College and was an NCAA All American in 1970. His senior year, he led the team to a 25-2 record and is an inductee into the college's hall of fame. He was drafted in the sixth round of the NBA draft by the Philadelphia 76ers and also played for the Cincinnati Royals. He won three JSBL titles in 1971, 1972, and 1973 and led the league in steals in 1975 and 1976.
"I have one thing to say to these young players today. Don't think you can only make it to the next level by playing offense. I was a defensive player and I made it to the NBA. Scoring is important, but stopping someone from scoring is more important," said Jones.
Two players from Red Bank Catholic High School were also named to the elite 55 club. Mike Largey who was a high school standout in 1977. The Caseys were Parochial A State Runner-up in 1977, and that year Largey averaged 15 points and 9 rebounds per-game. He went to Upsala College where he was a 3-time All-American and averaged 20 points and 10 rebounds as a senior. He was selected in the NBA 3rd round draft by the Washington Bullets. He also played overseas for many years. He was the 1982 JSBL leading scorer with 34 points per-game.
Tom Seaman averaged 22 points and 15 rebounds a game for Red Bank Catholic in 1977. He attended Holy Cross and in 1981 was an All-ECACN player of the year. He scored 781 career points and had 404 rebounds for Holy Cross. He was drafted in the seventh round by the Boston Celtics and played 10 years overseas. "I thought I was going to have a long career with the Celtics, until some guy named Larry (Bird) showed up," said a laughing Seaman. He won three JSBL championships.
Another of the unanimous players was Kelly Tripucka. He was a graduate of Bloomfield High School and scored 2,278 career points. His jersey #42 is retired from his high school. He attended Notre Dame where he was a 2nd Team All-American in 1979 and 1981. All four years of his college ball he appeared in the NCAA Tournament. He finished his time as a Fighting Irish with 1,719 points and 606 rebounds.
Tripucka was drafted 12th overall in 1981 by the Detroit Pistons. In 1982 and 1984 he was an NBA All-Star. He averaged 17.2 points per-game over his 10 seasons in the NBA. During the 1982-1983 season he averaged almost 27 points per-game. In the JSBL he won four titles, 1981, 1983, 1985 and 1990.
"I think this league is so important. I played every summer when I was in the NBA. If you're a player, and you love the game, you play. I didn't care if we were outside on macadam and I had to dive for a lose ball, I did it," said Tripucka.
Here is a link to the JSBL 55th Anniversary Season Program:  https://tinyurl.com/ysvdhdxf