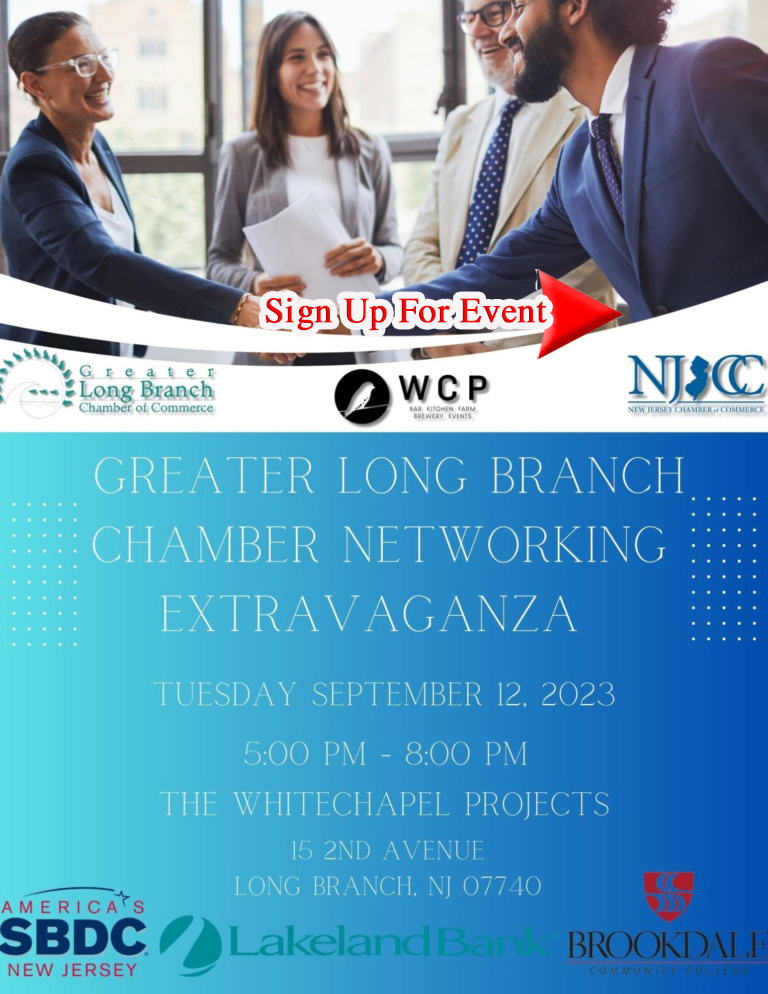 By Patty Booth O'Neill
The Long Branch  Chamber of Commerce and multiple chambers from around New Jersey, including Eatontown Industrial Park Association (EIPA), Eastern Monmouth Chamber of Commerce (EMACC), Greater Ocean Township Chamber and Matawan-Aberdeen Chamber of Commerce will be gathering on September 12, at Whitechapel Projects in Long Branch for a Networking Extravaganza.
Long Branch Chamber President Ed Johnson is enthusiastic for the reasoning behind the the event.  "We are really excited about bringing multiple chambers from around the state to Long Branch," he said." We are gathering at Whitechapel Projects to share our resources."
Owner of Whitechapel Projects and Long Branch Chamber member Marilyn Schlossbach is opening her doors offering free light fare and a free drink for those in attendance. It is all made possible through the generosity of sponsorships from local businesses such as Brookdale Community College, Lakeland Bank, The Statewide Hispanic Chamber of Commerce New Jersey (America's SBDC New Jersey), New Jersey Economic Development Authority, Whitechapel Projects and New Jersey Chamber of Commerce.
Long Branch Chamber Director Ally Martin is fielding calls coming into the chamber office from interested businesses. "There's a lot of interest in this event." she said.  "People usually think chambers are in competition with each other but that's not true. We know how powerful it is to pool our resources in order to help our local businesses and communities."
"It's a great opportunity to meet with our colleagues to share our ideas," Johnson said. "And it gives us the chance to celebrate our Local's Summer."
The Extravaganza is free to members. If you are interested in seeing what the Chamber has to offer but not a member the cost is $14.
Click on ad for more information or call The Chamber at 732-222-0400