Helen Janet Grandinetti, 87, also known as Tootsie, peacefully passed away on September 25, 2023 in Long Branch. She was born in Long Branch and was a life resident.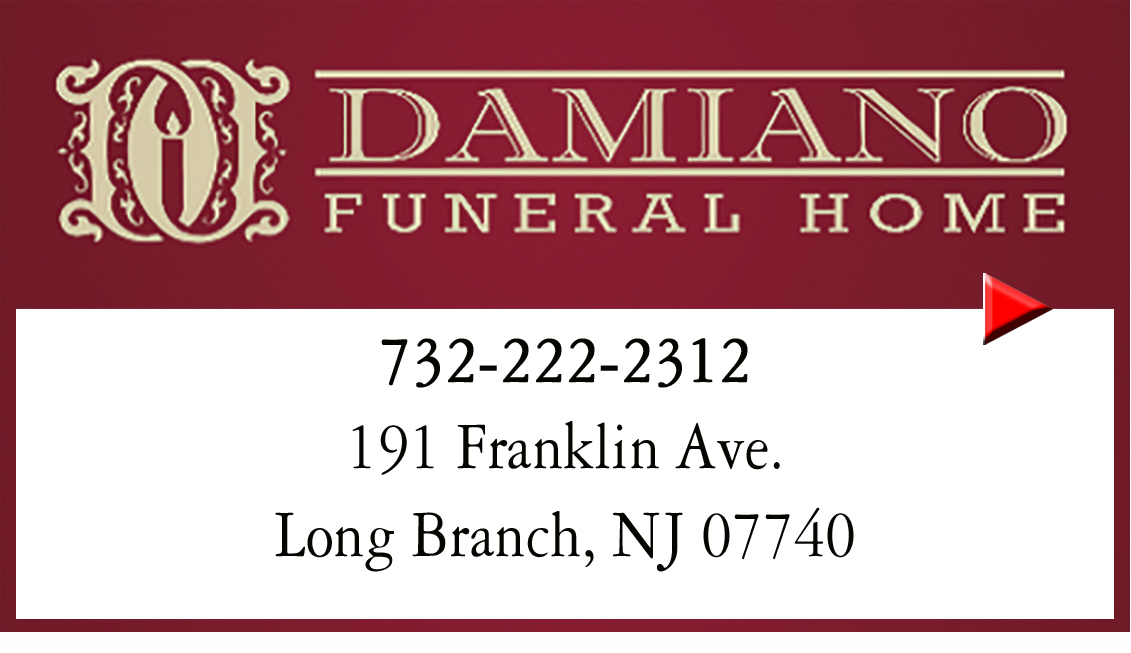 Tootsie was predeceased by her beloved husband, Ben, her son Benny and her daughter Gloria. She is survived by her loving children: John and his wife Kathy, Bert, Nancy and her husband Tom Rosati, Lori and her husband Stephen Mazar, and Lisa and her husband Chris Mazza; her 19 grandchildren; 16 great-grandsons and her sister, Sharon Irvin and her husband, Butch.
A memorial gathering will be held on Sunday, October 1 from 1-3pm at the Damiano Funeral Home in Long Branch. In lieu of flowers, donations may be made to the Leukemia and Lymphoma Society, 14 Commerce Drive Suite 301, Cranford, NJ 07016. Web: https://donate.lls.org/lls/donate.  The family invites you to leave a letter of condolence by selecting the Tribute/Guestbook link.
MEMORIAL GATHERING: Sunday, October 1, 2023, 1:00 PM to 3:00 PM , Damiano Funeral Home , 191 Franklin Ave LONG BRANCH, NJ 07740.    
Directions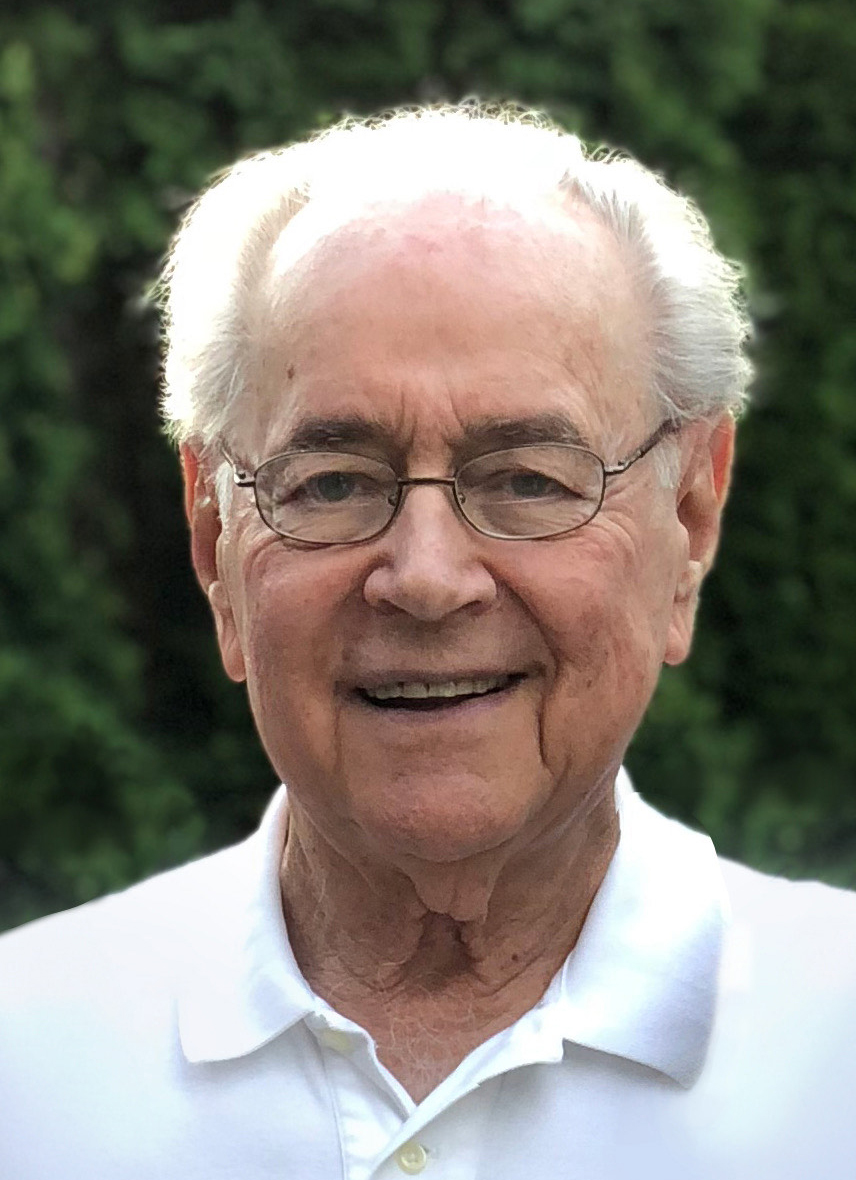 Gus J. Mazzola D.O., 92 of Loch Arbour, passed away peacefully surrounded by his family on Sunday, September 24th.
Surviving is his beloved wife of 66 years, Jean A. Mazzola; three children and their spouses, Karen and Chuck Titus, Howell, Kim and Randy McAdam, Little Silver, and Michael Mazzola and Cindy Barone-Mazzola, D.O., Colts Neck; five grandchildren, Christopher, Adam, Robert and his wife Megan, Kelly, and Michael. Predeceased by his sisters, Rose Baratta, Constance Fabrizio, and Santa Maria Marabella.
Dr. Mazzola was born and raised in Philadelphia, PA. He graduated from Overbrook High School and received his Bachelor of Liberal Arts from The University of Pennsylvania. He went on to study medicine at Kirksville College of Osteopathy and Surgery and pursued his residency at Grandview Hospital in Ophthalmology – Otorhinolaryngology in Dayton, Ohio. He was a dedicated doctor and served his community for over 40 years caring for his patients at his practice in Clifton, NJ.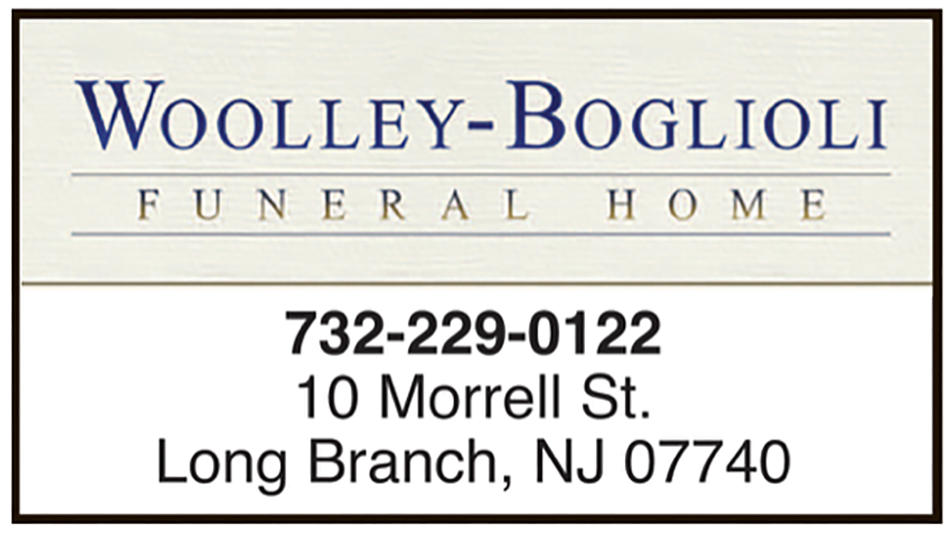 Gus's greatest source of joy and pride was his family. He and his family shared countless Sunday dinners, enjoying Jean's pasta and meatballs, and watching football and the Yankees. He spent his time in the places he loved most, winters in Longboat Key, FL, and summers near the beach in NJ. His home in Loch Arbour played host to so many family memories and milestones – graduation parties, engagement parties, and weddings.
Mass of Christian burial will be held on Thursday, September 28th, at 10:30 am at St. Michael's RC Church, Long Branch. In lieu of customary remembrances, Dr. Mazzola's family requests with gratitude that contributions in his honor be made to www.go4thegoal.org.
To share a favorite memory or send a message of condolence please visit Dr. Mazzola's page of tributes atwww.woolleyboglioli.com.
Robert Wesley Smith went to be with the Lord on Saturday September 16, 2023.
Bob was born and raised in Long Branch, New Jersey.  He attended Long Branch High School and married the love of his life, Marie Cantalice.  He served two years in the army during the Korean War stationed in France. After returning from France, he built the family home in West Long Branch where they lived out the remainder of their lives building their family.
He was a retired mason foreman who was just awarded a certificate of 75 years of Brotherhood in the Bricklayers and Allied Craftworkers local number 5.  He worked for Pattock Construction company for at least 30 years, building many of the buildings and schools throughout Monmouth and Ocean counties. In his time off he also used is skills to assist friends and neighbors who wanted masonry work performed on their homes and enjoyed seeing his sons playing their sports.  He was also a longtime member of the Long Branch Elks Lodge #742.
Robert was predeceased by his parents Wesley and Grace Smith along with his wife Marie Cantalice Smith.  He has three children Wesley A. Smith (Ocean Township), Dennis J. Smith (North Myrtle Beach SC) and Barbara Smith Pollock and her husband Joseph (West Long Branch).
He leaves behind five Grandchildren: Wendy Smith, Katie Smith, Ann Marie Pollock, Jacquelyn Pollock and Kevin Smith with wife Brittania. Four Great Grandchildren: James, Christina, Peyton and Gabriel.
Bob was always known as a hardworking individual and dedicated husband, father, grandfather and great grandfather.  He will be missed every day. At the family's request there will be no memorial services.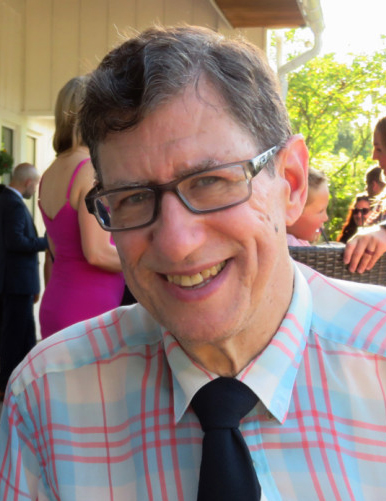 John Eric Galacki passed away on September 23, 2023, at the age of 70 in Long Branch, NJ. Born on November 4, 1952 in Long Branch, NJ. John was a kind, generous, intelligent, and creative person. His memory will forever live on in the hearts of those who knew and loved him.
John received his education at Long Branch High School, Drew University and Trenton State College receiving a degree in Psychology from the latter. In his free time, John pursued his passion for photography and received a number of awards recognizing his talent. He exhibited his work  at Brookdale Community College including a featured gallery show with only two other photographers.
John is survived by his sister Dolores "Dee" Galacki, his brother Julius Galacki, Jr., his niece Kim Friedman, his sisters-in-law Judy Victor and Diane Doolittle. He was preceded in death by his father Julius Galacki, Sr., his mother Veronica Galacki and his brother Joe Galacki.
A viewing for John will be held at Damiano Funeral Home, 191 Franklin Ave, Long Branch, NJ 07740 on Thursday, September 28, 2023, from 6 pm until the time of the service at 7:45 pm. Internment service will be held at the Woodbine Cemetery on Eatontown Blvd. in Oceanport, NJ on Saturday, September 30, 2023 at 11:30 am. In lieu of flowers, the family kindly requests that donations be made to the American Cancer Society or the National Park Service Delaware Water Gap National Recreation Area. Contributions can be made through the following links: respectively,  https://www.cancer.org/involved/donate/memorial-giving.htmlor https://www.nps.gov/dewa/getinvolved/donate.htm
The family invites you to leave a letter of condolence through the Tribute/Guestbook link above.
To send flowers to the family or plant a tree in memory of John E. Galacki, please visit our floral store.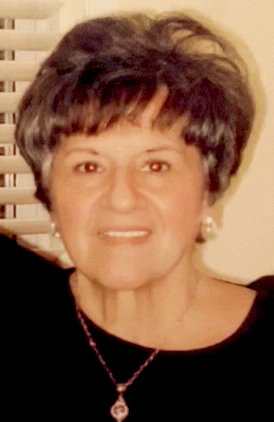 Alexandra Plasteras Diglio, 80, of West Long Branch, passed away peacefully on September 24 at Monmouth Medical Center. She was born April 5, 1943 in Long Branch. She was raised in Loch Arbour and lived nearly her entire life at the Jersey Shore. Growing up she worked at her father's restaurant, The Marine Grill, and her uncle Louis Karagias' Criterion Restaurant and Candy Shop, both in Asbury Park. In 1961, she graduated from Asbury Park High School and two years later from from Berkeley Secretarial School in East Orange.
Alexandra began her career as an executive assistant to legendary fashion designer Oleg Cassini in New York City. She also worked for Scholastic Books, EAI, Electronic Concepts, and her brother Basil's Squires Pub restaurant in West Long Branch before owning and operating the Perkins Pancake House in Long Branch with her husband Larry. She finished her career at SFERRA Fine Linens.
Alex loved and was loved by her many nieces and nephews. One of her greatest pleasures was cooking soup and baking chocolate chip and oatmeal cookies for them. Among her many passions were watching professional golf, especially Jack Nicholas and Tiger Woods, her beloved New York Yankees and Derek Jeter, and the New York Giants' Lawrence Taylor. Alex was a voracious book reader, who when finished, shared them with friends and family.
Alexandra was predeceased by her parents James G. and Marguerite Gatta Plasteras, her sister Virginia Plasteras Matouk, her brothers George James Plasteras, Basil James Plasteras, and her brother-in-law George F. Matouk and sisters-in-law Elaine Tyrrell Plasteras and Ann Scharber Plasteras.
She is survived by her loving husband of 43 years, Lawrence Joseph Diglio, stepchildren Larry Diglio and David Diglio both of Maine, her sister Margo Plasteras Hooker and husband Paul, her brother Jimmy Plasteras, her sister-in-law Patricia Connelly and husband Joe, and numerous nieces, nephews, grandnieces, and grandnephews.
Alex's family is grateful to the entire staff at Monmouth Medical Center and Michael Arvanitis MD for their care and compassion.
Relatives and friends may call from 2:00 pm – 6:00 pm Sunday, October 1 at Fiore Funeral Home 236 Monmouth Road in Oakhurst, Ocean Township. A Mass of Christian Burial in celebration of Alex's life will be held at 10:30 am Monday, October 2 at Our Lady of Mt. Carmel Roman Catholic Church (The Church of Mother of Mercy), 1201 Asbury Avenue, Asbury Park. Interment will follow at St. George Greek Orthodox Cemetery in Neptune.
In lieu of flowers, memorial donations may be made in Alexandra's memory to either St. George Greek Orthodox Church, 1033 West Park Avenue Ocean, NJ 07712 or RallyCap Sports, P.O. Box 81 Sea Girt, NJ 08750 or www.rallycapsports.org. Please visit www.fiorefuneralhome.com for further information or to send condolences.
Rosalind Barnetta Keyes, affectionately known as Bonnie, was born at her family home in Danville, VA to Mabel Russell. Her grandmother, Susie McCoy, her beloved "Mama," raised Bonnie. She attended public school in Danville with cousins and lifelong friends. Baptized in the Baptist faith at an early age, Bonnie served the Lord as a lifelong Usher.
 In her high school years, Bonnie and her grandmother relocated to Elizabeth, NJ, and reunited with her mother and stepfather, William "Bill" Thomas and her Aunt Rose. Attending Battin High School for Girls, Bonnie met George W. Keyes at the Plainfield Roller-skating Rink; which was one of her favorite pastimes. In 1959, they married and remained so for 60 years. They were blessed with two children — Cassandra D. (Sandi) and George A. (DJ Unique). 
After initially residing in Newark and Elizabeth, NJ with one small child, the couple relocated to the Atlantic Highlands section of Middletown, NJ, where their second child was born. 
While working for years in Newark at Travelers Insurance Co., Bonnie developed a lifelong sisterhood with Mrs. Patricia Muse. They raised their children together and shared many good memories while supporting one another in the sad times. In addition to skating, pinochle was a holiday favorite for the family during celebrations and bowling league achievements rounded out Bonnie's favorite pastimes.
The family moved to New Shrewsbury (Tinton Falls) in 1968 and remained there for 55 years. While working full-time, parenting and managing family life, Bonnie attended the newly opened Lincroft campus of Brookdale Community College. She earned her BA in Business Administration and Minor in Accounting from Monmouth College, now Monmouth University, West Long Branch, NJ. As a first-generation college graduate, she added many other firsts to her resume. Upon earning her degrees, Bonnie was elevated to managerial positions and acknowledged for several firsts at Allied Signal Bendix Corp. in Eatontown, NJ.   She retired after 27 years of exemplary service and began a new opportunity at Smith Barney in Red Bank, NJ, which became Citi Group. She later moved to the New Brunswick location and made new enduring friendships. Bonnie did all of this while running for the Tinton Falls Board of Education, supporting higher educational pursuits for youth of Monmouth and Ocean counties, standing up against housing discrimination, leading the Monmouth County Alumnae Chapter of Delta Sigma Theta Sorority, Inc. in their largest membership intake process to date, being invited to join former Governor James McGreevey's administration and serving a leader in her church, Quinn Chapel AME, and Continental Societies, Inc., North Jersey Shore Chapter. 
Late in life, Bonnie worked for Sodexo Co., assisting them in providing services to three school districts. She later transitioned solely to Monmouth Regional High School, working with her beloved supervisor, LaMar Braxton, and staff. Bringing kindness and professionalism to all places of business, sprinkled with motherly and grandmotherly love, was Bonnie's way. Likely, that was due to sharing many years of love and friendship with her "Just Friends" traveling buddies, who are dear friends with whom she enjoyed hosting great parties and events that were socially conscious as well as celebratory. 
She is predeceased by her parents, Mabel and Bill Thomas, and her beloved husband, George. 
Left to cherish her love and memories are her sister, Tawana Denise Thomas, Westfield, NJ; daughter, Cassandra Dee Keyes, Toms River, NJ; son, George Anthony Keyes, and his life partner Carrie Davis, Tinton Falls; two grandchildren, Anthony Ramel Gaskins-Keyes (Yvette), Burlington, NJ, and Cameron David Keyes, Toms River, NJ; two step-grandchildren, Dominique Davis, Maryland, and Sejah Kelly, Bound Brook, NJ; two great-grandchildren, Kayden David Amir Keyes, Neptune, NJ, and Nora Malia Gaskins, Burlington, NJ; brother-in law, Lawrence C. Keyes (Charlotte), Atlantic Highlands, NJ; as well as a host of beloved nieces, nephews; and extended family and friends. 
FUNERAL SERVICE – Thursday 9-28-2023
Lawson Funeral Home & Cremation Services, 243 Broadway, Long Branch, NJ 07740, 12:00 PM