J

acqueline Castañon , 56, of Yauco, Puerto Rico whose family lives in Long Branch, NJ passed away on Monday, Oct. 16, 2023. Jacqueline was a devoted mother.
Jacqueline was pre-deceased by her father and mother, Dolores & Zenaida Castañon. She is survived by her significant other Luis, her sons, Christian & Luis, her sisters and brother, Carmina Gonzalez and her brother-in-law Felipe, Carmen Castañon, Cinaida Anthony, Blanca Itzol and her brother-in-law Victor and her brother Manny Castañon. She is also survived by her nieces & nephews Angelica Peña, Jonathan Peña, Julia Bridges, Najee& Jeffrey Morgan, Monica Gonzalez, Rebecca Gonzalez, Andy & Manuel Castañon, Emmanuel Itzol, Edna Newman, Brenda Itzol. She is also survived by her great nieces and nephews Janna and Jerome Steverson Jr., Justin Gonzalez, Mariella Domena, Terence and Tiana Gordon, Daniel Anthony and Angelo. Olivia & Elizabeth Itzol, Krista Tomas, Brandon Newman, Luna Skye Itzol and Joseph Corley.
She will always be remem-bered for being the best mother and sister. Rest in peace, You will always be in our hearts.
Church Service will be on Friday, November 3, 2023 at 10:30 am at Holy Trinity Church 408 Prospect St. Long Branch, NJ 07740. Cemetery Service immediately following church at Glenwood Cemetery Monmouth Rd. West Long Branch, NJ 07764
Alfred "Fred" Joseph Rubulotta, Jr., 81, of Long Branch, a devoted husband, loving father, proud Marine, and cherished member of the West Long Branch community, passed away on October 29th, 2023. His legacy is one marked by unwavering dedication to family, service to his country, and a passion for life's simple joys.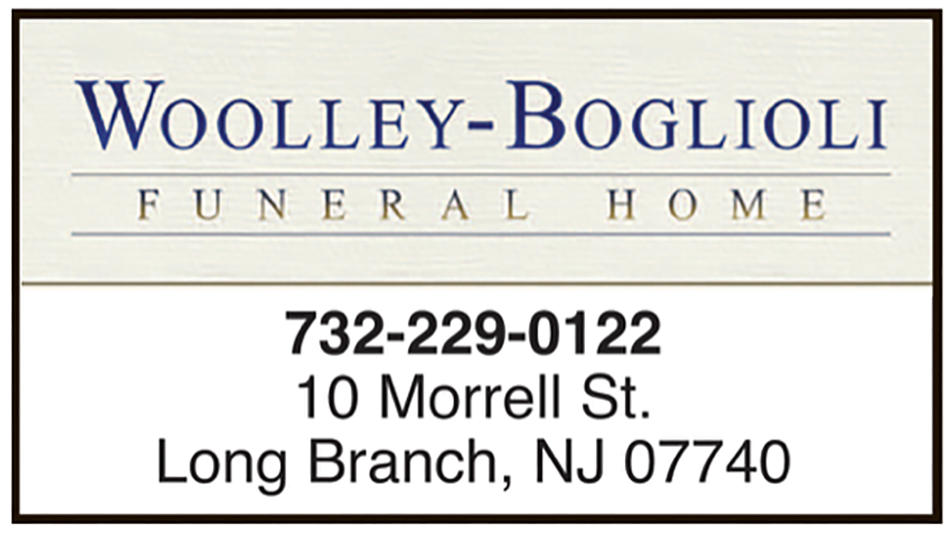 Born in Newark, New Jersey, Alfred, often known to some as "Al" and to others as "Fred," brought warmth and kindness into the lives of everyone he encountered. His passions were as diverse as his interests, ranging from hunting and fishing to collecting toy trucks and crafting walking sticks. But it was his first car, a 1957 Oldsmobile convertible in striking pink with a black top, that remained his pride and joy throughout his life.
Fred's service as a Marine was a source of immense pride for him. He served from 1963 to 1965 in active duty and again from 1967 to 1970 in the active reserves, always with unwavering dedication to his country. He was a man of faith, a devout Catholic, and an active member of St. Jerome's Church in West Long Branch.
Fred's musical tastes were a reflection of his vibrant personality, with a deep appreciation for Frank Sinatra, Count Basie, and Paul Anka. His favorite songs included classics like "Lady Was a Tramp," "Run Around Sue," and "Stupid Cupid."
Throughout his life, Fred was a pillar of his community. He served as a member of the WLB First Aid Squad for over 20 years, exemplifying his commitment to helping others. His career path was marked by diverse experiences, including working as a printer for Art Craft Press in Newark, becoming a butcher, and ultimately running his own print shop with his father. Later, he joined PSE&G as a lineman, where he also served as a shop steward for the Union. His involvement extended to organizations such as Unico of Union and IBEW, reflecting his commitment to making a positive impact on those around him.
Fred is survived by his beloved wife, Joyce, and their two daughters, Kelly Kenyon (Scott) and Dawn Cappetto (Mike). He was a doting grandfather to seven grandchildren, Hailey, Madison, Taylor, Logan Dominic Kenyon, Michael, and Michelina Cappetto. His friendships, which spanned a lifetime, were treasured, with close companions including Tyke Platt, Ronnie Platt, Joe Mish, Gary Shiles, and Bobby Squark.
In addition to his immediate family, Fred had a close and loving relationship with his sister Gaetana Gervasie, and cherished the memory of his parents, Ann Rubulotta Defronzo (Maiden name: Covello) and Alfred William Rubulotta, who are now deceased.
Fred's compassion knew no bounds, as he would readily give the shirt off his back to anyone in need. He was a devoted father who attended all of his children's and grandchildren's extracurricular activities, serving as their number-one fan and biggest cheerleader. He also had a special affection for dogs, especially his beloved pet, Petie.
In the hearts of all who knew him, Alfred Joseph Rubulotta Jr. will forever be remembered as a kind, selfless, and extraordinary individual who touched the lives of many. His legacy of love, service, and unwavering support for his family and community will continue to shine brightly in the memories of those who had the privilege of knowing him.
Visitation Saturday, November 4th 5:00 – 7:00 pm at the Woolley-Boglioli Funeral Home, 10 Morrell Street, Long Branch.  Mass of Christian burial will be Monday, November 20th at 10:00 am at St. Jerome RC Church, 254 Wall Street, West Long Branch.  Entombment to follow in St. Joseph's Cemetery, Toms River. In lieu of customary remembrances, donations in Fred's memory may be made to West Long Branch First Aid Squad, PO Box 197, West Long Branch, NJ 07764.  For messages of condolence, please visit Fred's page of tributes at www.woolleyboglioli.com.
William Augustine "Bill" Nurthen II, age 74 of Ocean Township, NJ, passed peacefully and surrounded by his family, after a brief illness on Tuesday, October 31, 2023.
Bill was born on November 21, 1948 in Philadelphia, PA, to William Augustine Nurthen and Virginia Kane (Lee) Nurthen. He cherished his childhood growing up in Sharon Hill and Ridley Park, PA, with 6 brothers and sisters and graduated in the class of 1966 from St. James Catholic High School in Chester, PA. In 2010, Bill was inducted into the St. James Wall of Honor for his lifetime achievements.
After high school, Bill received several football scholarship opportunities, but chose to accept an appointment to the United States Naval Academy, where he graduated with a Bachelor of Science in Engineering in the class of 1970. He went on to receive a Master's Degree in National Security Affairs from the US Naval Postgraduate School in Monterey, CA. He served 27 years in the United States Navy, achieving the rank of Captain before his retirement in 1997. His Naval career included service on surface warships, Destroyer Squadrons, and two tours at the Pentagon. His greatest career achievements included being appointed Captain of the USS Valdez (FF-1096) and Major Command at Military Sealift Command Atlantic (MSCLANT) in Bayonne, NJ. After retiring from the Navy, Bill started a second career at the Port Authority of New York and New Jersey, where he worked for 17 years and held various leadership positions. He worked in World Trade Center I and was a survivor of the 9/11 terrorist attacks. His careers with both the US Navy and the Port Authority took him all around the world. He loved sharing stories of his adventures with his family and friends, especially over a martini or a nice glass of wine.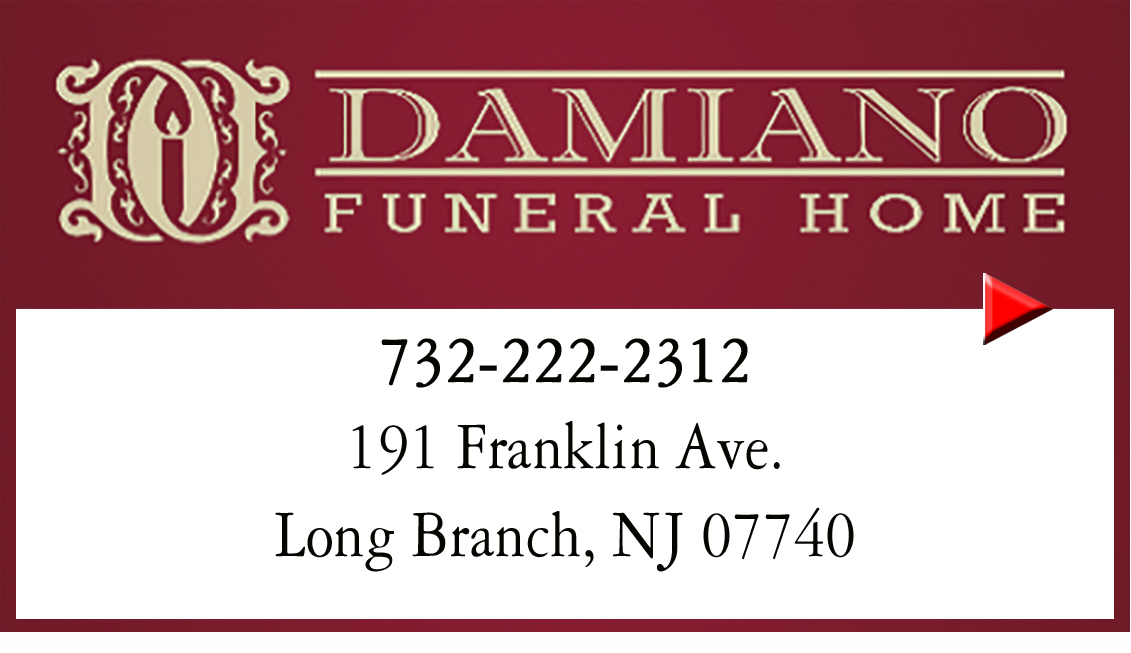 Bill was a devout Catholic and parishioner at St. Jerome Church in West Long Branch, NJ. He served on the Pastoral Council and as a Lector and Eucharistic Minister. He and his wife Donna delivered Meals on Wheels in Ocean Township. He was a member of the USNA Alumni Association, Military Officers of America Association, the American Legion, the Maritime Association of the Port of New York – New Jersey, and the United Seaman's Association, where he served as a member of the board.
Bill was truly the kindest man you could ever meet and would always send you on your way with a "God Bless You." He never said a harsh word about anyone, and always believed in the goodness of others. Bill once said, "I would like to be remembered as the best husband, father, and grandfather that I could possibly be." This is exactly how he will be remembered by those who love him. Bill is survived by his loving wife of almost 52 years, Donna Simonetti Nurthen, whom he met on a blind date at a Navy-Notre Dame football game. He is also survived by his five children and their spouses, William III (Jennifer) Nurthen, Nancy (Jenelle) Nurthen, Kathleen (Scott) Strongarone, Jeanne (Kevin) Jones, and Patrick Nurthen; and his eleven grandchildren who adored their "Papa", Emma, Lily, Julia, William IV, Paul, Lucy, Haley, Mila, Miriam, Brendan, and Michael; and his siblings Jeremiah (Mary Kaye) Nurthen, John Michael (Elissa) Nurthen, and Martha (David) McCarren, and many nieces and nephews. Bill is predeceased by his parents, William and Virginia Nurthen, as well as his sisters, Mary Patience Amundson, Therese Nurthen, and Virginia Nurthen, and the beloved family dog, Gipper.
Visitation will be held on Monday, November 6, 2023 from 3:00pm-7:00 pm at Damiano Funeral Home, 191 Franklin Ave Long Branch, NJ 07740. A Catholic Funeral Mass will be held on Tuesday, November 7, 2023 at 10:30 am at St. Jerome Church, 254 Wall St West Long Branch, NJ 07764. Interment following the Mass will be held at Woodbine Cemetery, 14 Maple Ave, Oceanport, NJ 07757.
In lieu of flowers, please consider donations in Bill's memory to Tunnel to Towers Foundation or Smile Train. The family invites you to leave a letter of condolence by selecting the Tribute/Guestbook link above.
Go Navy, Beat Army!
To send flowers to the family or plant a tree in memory of William Augustine Nurthen II, please visit our floral store.