By Walter J. O'Neill, Jr.
November 8, 2023 was National Signing Day for high school seniors who plan on continuing their sports careers in college. Wednesday afternoon, five lady Spartans at Ocean Township High School all officially declared what colleges they will attend and play.
Sofia Chebookjian, basketball and field hockey: William Paterson
"I wear number 45 because it has been with me through all of my years of basketball. I started wearing it when I was playing Mid Monmouth and kept it since," said Chebookjian. Mid Monmouth is a program in the township that teaches basketball to children from grades 3-to-8. Asked if she was superstitious or had any traditions besides keeping the same uniform number, she said not really. "However, I do listen to some hype music before and while I start to warm up."
This will be her fourth year on the basketball team. "My favorite memory is definitely winning the division last year. It was such a surreal moment for our program and was one of the most thrilling parts of all three seasons we have played so far," Chebookjian said. Of course, on the opposite side of a good memory is one that is not so good. "Losing to Ewing last year for the sectional title. It was so devastating because we could have beat them, we just fell short in the long run."
Being an elite athlete requires many skills and Chebookjian feels hers is teamwork. "I know when it is my part to shine, but also when to work as a team to get a certain job done and be successful," said Chebookjian. Over her four years, her game on the court has changed. "I used to just be a player who focused on the inside, but as my years at Ocean went on, I became more versatile and now I can play on the outside as well."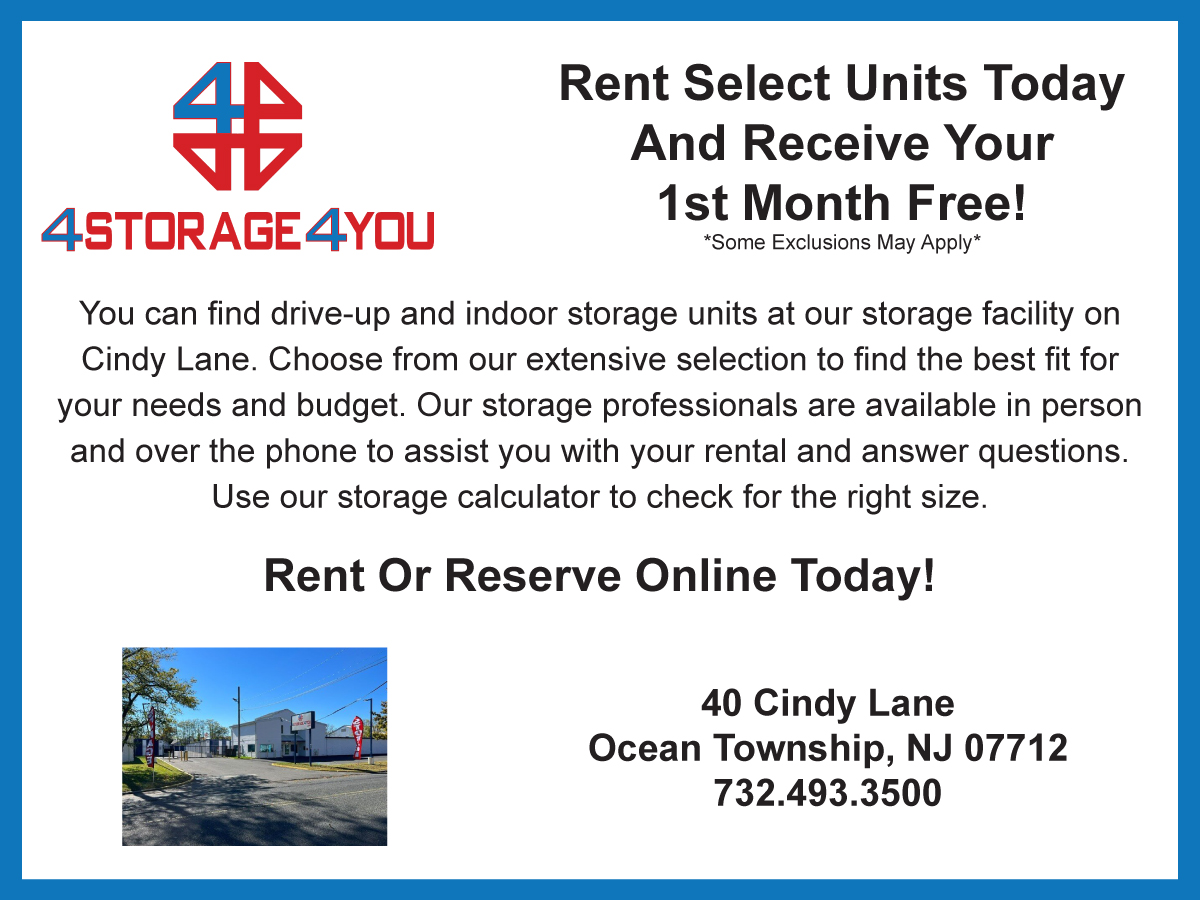 Next season, Chebookjian will be playing basketball and field hockey at William and Patterson. "I chose them because it just had everything that I was looking for. The college itself is beautiful and the coaching staff seems like the type I want to surround myself with," added Chebookjian. Looking back on her career as a Spartan, she said that Rutgers Prep was the toughest competition she had faced. "They have an insanely talented group of players on the court and when they sub in from the bench."
Five years from now, Chebookjian sees herself becoming a physical therapist.
"Sofie plays with such a smooth style and does so many of the little things we need on the floor. She does not need the ball to impact the game so she doesn't always get the credit she deserves," said Michael Lazur, head coach of the Spartans. "Out team certainly would not be as successful if she was not a part of it. Her teammates have great confidence in her abilities, as do I. She has found a consistent three-point shot that teams must now contend with as well. Playing two sports in college will be a challenge, but I believe that if anyone can handle it, it will be Sofie." As a junior she scored 165 points and pulled down 136 rebounds. Over three years, she has 496 points and 376 rebounds.
Gamila Betton, basketball, Adelphi University
Another hoop player who had committed to continuing her athletic career is Gamila Betton. She wears number 35 for the Spartans. "My favorite number is three and I've wanted to be that number since freshman year, but it wasn't available leading me to pick and stick with 35 for my entire high school career," said Betton. She is also very superstitious. "I don't show it by what I wear. Instead, I make sure to do the same routine during warmups, with shooting and stretches. I also listen to J. Cole music before games."
During her freshman and sophomore years the Spartans were getting beat pretty regularly. "In my sophomore year, we were starting to make progress and grow as a team, but were still losing to teams we should have been able to beat," said Betton. So, her favorite memory was last year. "Revenge tour, last year where we beat all of the teams that we lost to the year before. It was a lot of fun getting back the losses and turning them into wins." And her worst memory also occurred last year, losing in the sectional finals.
When you watch Betton play basketball it is obvious she is a contender. "As an athlete, I think my greatest skill is my strength and athleticism which I use to dominate in games," said Betton. Her game has changed drastically since 2020. "When I was a freshman, I had only been playing for a year or two, so I didn't have many skills. I couldn't really do much and I  didn't have the best understanding of the game. My friends starting inviting me to workout with them and that is when I started getting better and developing my skills."
Next season Betton will be a Panther at Adelphi University. "I chose Adelphi because of the strong connection I had with the coaches from the moment I met them. Along with the coaches, the players were also very welcoming," added Betton. She loved the campus and said it will be a school where she can focus on games and academics.
In five years, she hopes to find herself in some nursing program and being connected to basketball.
"I am so proud of the development and commitment that Gamila has demonstrated over the last few years to get her to this point in her career," said Lazur. Coach emphasized that Betton started her career in basketball much later than most players. "However, she has become a force to be reckoned with in the post. Keep in mind some of her skills and confidence in playing a perimeter game are still catching up." As a junior, she scored 249 points and had 180 rebounds. Over three years on varsity, Betton has 532 career and 394 rebounds.
Eli Clark, basketball, Le Moyne College
Like most freshman, Eli Clark didn't get to pick her favorite number to wear. "I've always worn number two in sports, but when I was a freshman, it was not available. So, I picked number 22 instead and have worn it ever since," said Clark.
She is also very superstitious on game days. "I wear black Nike socks, and the same headband and runner bands for every game. I also eat the same food, go through the same stretching and the same warm-up routine," added Clark.
Like her two teammates, her favorite memory was her junior year. "Winning the division title for the first time in 26 years. The journey to that unforgettable victory was marked by countless hours of practice and dedication to the program," said Clark. She added that she still thinks about that win and feeling all the time. "I cannot remember a time in my basketball career marked as my 'worst moment'. I've enjoyed every minute of being a Spartan and representing my school. I anticipate the worst memory after four years will be my last game as a senior and Spartan."
There are many reasons for teams to be successful, but one trait is something that Clark has. "I think my greatest skill as an athlete is my ability to lead. I've always taken on that role, whether it be orchestrating the offense or communicating with my teammates, I have adapted this role and it has become a part of me," Clark said.
Leadership and her confidence have developed within Clark since her first year on the team as a freshman. "My game has evolved each year at Ocean. I have become more confident, whether it be scoring more or taking ownership of every play on the court. I have definitely filled in the role of being a leader each year and more with the support of my teammates. I have also learned to play faster and stronger," said Clark.
Next season she will go from a Spartan to a Dolphin. "I chose to attend Le Moyne College because of the strong academic and athletic programs. I want to make an impact at the next level as a point guard, and Le Moyne will allow me to showcase my game, as well as prepare me for life after college," Clark said. Her first steps on the campus, she knew that Le Moyne was right for her.
"I've been watching Eli Clark grow as a player since she was in third grade. She has always had a tremendous competitive spirit and her work ethic is off the charts. But her development into an excellent team leader, first, leading by example, and now recently, using her words confidently and positively, have been a major factor in our team's success," said Lazur.
Coach added that during the early part of her basketball career at Ocean, Clark was the prototypical point guard. "Looking to pass to open teammates, perhaps passing up shots that she needed to take. However, she is now a scorer and is willing to take shots consistently," added Lazur. Last season as a junior Clark scored 354 points, had 112 rebounds, 119 assists, and 66 steals. Her three-year total on varsity has her with 693 points, 228 rebounds, 268 assists and 150 steals. Clark is on track to reach the 1,000-point scorer club at Ocean Township High School.