Long Branch Police and emergency responders are in the area of the Long Branch Sewerage Authority 150 Joline Ave., on a reported major gas leak. Police are currently evacuating the immediate area as a precaution. New Jersey Natural Gas Company is on its way… (October 15, 2012 @ 2:30pm)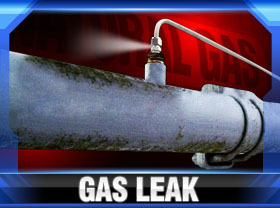 2:57pm Long Branch Police just reported that it will take NJ Natural Gas Company 30 minutes to turn off the gas line. They are still going door-to-door asking residents in the area to evacuate.
Gas is now turned off (3:12pm) and the Highway will be open by 3:30pm…..