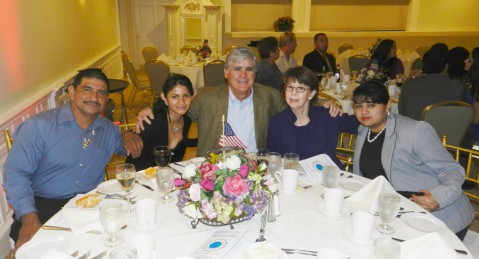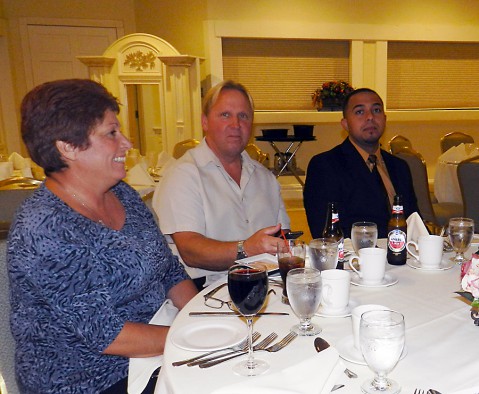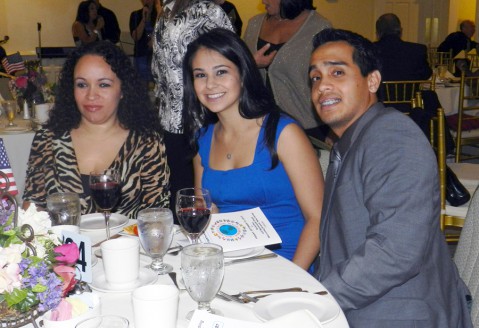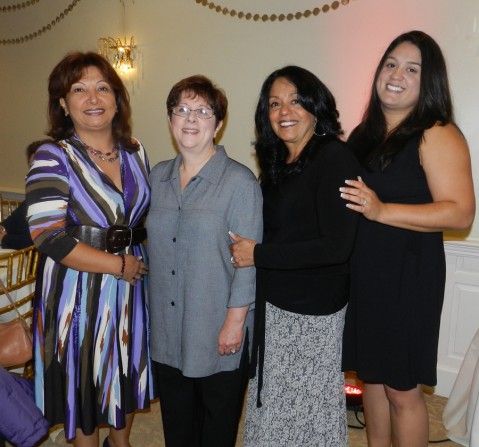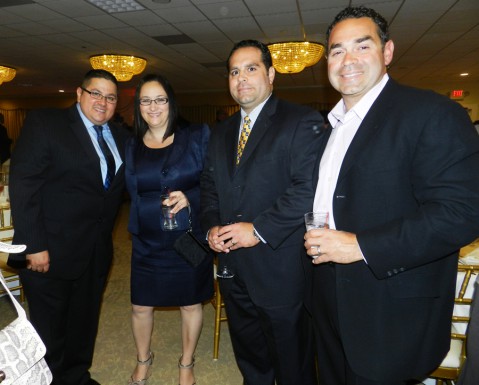 Every year during Hispanic heritage month the Latino American Association (led by President Violeta Peters) honors special individuals that make a difference to the Latino community. This year the event was held at Branches in West Long Branch.
The Latino American Association's main focus is to mentor and assist students to further their education and become responsible citizens while maintaining their Latino culture.
Monies raised go towards scholarships to financially assist promising college-bound students to prepare for the future.
In 2012 the association distributed $11,000 in scholarships to qualifying students.
Honoree:
Freeholder Lillian G. Burry has been honored by the Latino Association as an Outstanding Member of the Community. She started her political career in Matawan and became Freeholder in 2005 and has had an impressive career.
Honoree:
Lourdes Chaves was born in Lima, Peru. Lourdes graduated high school and then attended one of the best universities in Lima. She  went on to earn her bachelor degree in Industrial Engineering at Federico Villarreal University.
She married Andres Chavez (owner by Creations by Andres) and the two moved to the United States. In the United States she studied for her master's degree in Industrial Engineering at the New Jersey Institute of Technology in Newark, and learned English. She now works for General Motor LLC.
Honoree:
Donald C. Covin was born and raised in Long Branch. He received his Bachelor of Science in Industrial Technology from Trenton State College and a Master's Degree in Urban Education Administration and Supervision from Jersey State College. He says the purpose of his Master's degree was his desire to "give back" to his community and its children for whom he has always shared a common bond and love. All of that inspired him to become an educator.
He is a retired principal from Long Branch and has coached many sports.
Donald cites God as his inspiration, his mother as his role model and James F. Simonelli, retired principal of Long Branch High School, as his mentor.
Honoree:
Ben Cruz was born and raised in Long Branch. He became a volunteer member of the Long Branch First Aid and the fire company.
In 2002 Cruz, who speaks three languages, became a Long Branch police officer. He is highly involved with the Long Branch youth community. He is essential in planning and implementation of How to Save a Life — Pre Prom Prevention Program at the Long Branch High School.
Honoree:
Marisol Roxana Mondaca has a Master's Degree and has done post Masters in Psychological Counseling at Monmouth University. She has worked as a Bilingual Clinician at the Source, a school-based youth program at Red Bank Regional High School since 2000. She earned her degree from Rutgers University.
For the past four years Marisol has been part of "Latinos Rite of Passage Program" a parenting group in the community, "De Mujer a Mujer" a community-based group focusing on women's issues. She heads student groups at RBR middle school and high school that focus on Latino boys and girls, where topics relevant to the Latino community are discusses.
Honoree:
Nelyda Perez has been working with the Long Branch community since 1994 upon graduating Montclair State University. Her first job was as a bilingual social worker for the Head Start Program in Long Branch.
She graduated from Rutgers University with a Masters in Social Work in 2001 and worked for Long Branch public schools as a  bilingual social worker. After graduating from The College of New Jersey in 2007 she became Academy Principal at LBHS.
Nelyda's passion lies in improving the lives of Hispanic children and families through education and serving as a role model.
2012 scholarship recipients are; Iris Chicas, Red Bank Regional High School, attending Loyola University; Roxana Hernandez, attending Brookdale Community College; Janee Johnson, Neptune High School, attending Rider University; Alexis Macias, Long Branch High School, attending Rowan University; Patrick Martinez, Freehold High School, attending Brookdale CC; Elizabeth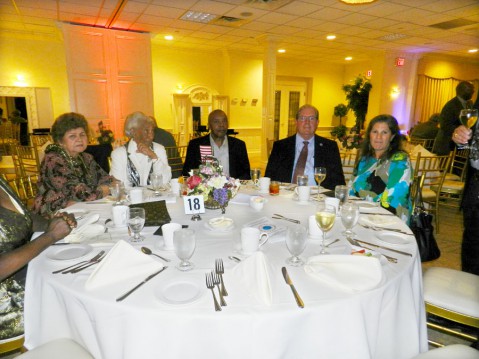 Sanches. attending St. Peter's College; Bocio Serey, Long Branch High School, attending Monmouth University; Miranda Vega, Neptune High School, attending University of Maryland;