TRENTON, N.J. – A Monmouth County, N.J., doctor who allegedly wrote illegal prescriptions for oxycodone was indicted on charges that he participated in a conspiracy to illegally distribute the medication, laundered money and failed to pay taxes, U.S. Attorney Paul J. Fishman announced.
Dr. Paul DiLorenzo, 60, of Ocean Township, N.J., is charged in a superseding indictment, returned today by a federal grand jury, with one count of conspiracy to distribute oxycodone, one count of structuring financial transactions, one count of conspiracy to launder money and eight counts of failing to collect and pay payroll taxes.
According to documents filed in this case: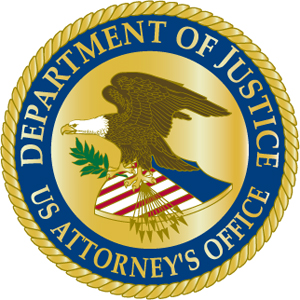 Oxycodone, the active ingredient in brand name pills such as Oxycontin, Roxicodone and Percocet, is a Schedule II controlled substance, meaning that it has a high potential for abuse, is only currently accepted in medical use applications with severe restrictions, and abuse of the drug may lead to severe psychological or physical dependence.
Between 2009 and June 27, 2012, DiLorenzo allegedly issued prescriptions to conspirators for drugs containing oxycodone outside the usual course of medical practice and not for any legitimate medical purpose. DiLorenzo charged purported patients $500 in cash for the first visit, $300 in cash for each successive visit and an additional $150 in cash for urine tests.
DiLorenzo employed three conspirators to act as "staff" at his office despite the fact that none of them had any medical training. DiLorenzo provided one of his conspirators with blank prescription pads and stamps in order to generate oxycodone prescriptions for purported patients. DiLorenzo would allegedly sign the prescriptions, often without any medical examination or only a cursory examination. DiLorenzo's conspirators would obtain oxycodone pills at pharmacies and then distribute the pills.
DiLorenzo allegedly agreed to split the proceeds with some of his conspirators, but never reported or paid any employment taxes.
DiLorenzo structured his share of the proceeds, depositing $1,090,939 in cash into various accounts via more than 150 separate transactions. All but one of the deposits was for an amount less than $10,000, which is the amount that requires the filing of a Currency Transaction Report (CTR). The one deposit for more than $10,000 – a $10,044 cash deposit – was accompanied by a deposit slip in the amount of $9,544. After being told by the teller that the amount was in excess of $10,000, DiLorenzo attempted to cancel the deposit rather than have the bank prepare and file a CTR. DiLorenzo also accumulated $521,212.25 in cash that was found at his house and the house of his parents.
The count of conspiracy to distribute oxycodone carries a maximum potential penalty of 20 years in prison and a $1 million fine. The structuring count carries a maximum potential penalty of 10 years in prison and a $500,000 fine. The conspiracy to launder money count carries a maximum potential penalty of 20 years in prison and a $500,000 fine. The tax counts each carry a maximum potential penalty of five years in prison and a $250, 000 fine.
U.S. Attorney Fishman credited special agents of the FBI, under the direction of Special Agent in Charge Aaron T. Ford; special agents of IRS-Criminal Investigation, under the direction of Acting Special Agent in Charge Jonathan D. Larsen; and special agents of the Drug Enforcement Administration, under the direction of Special Agent in Charge Carl Kotowski, with the investigation leading to today's indictment.
The government is represented by Assistant U.S. Attorney R. Joseph Gribko of the U.S. Attorney's Office in Trenton and Tino Lisella, trial attorney with the U.S. Department of Justice, Tax Division.
The charge and allegations contained in the superseding indictment are merely accusations, and the defendant is considered innocent unless and until proven guilty.