West Trenton, N.J. – This weekend, the New Jersey State Police Marine Services Bureau will be one of 500 law enforcement agencies participating Operation Dry Water, which is a nationally coordinated effort to raise awareness about the dangers of boating under the influence (BUI) and reducing the number of BUI related accidents and deaths.
Operation Dry Water will run from June 27-29 in all 56 U.S. states, trusts, and territories. The initiative is sponsored by the National Association of State Boating and Law Administrators (NASBLA) in partnership with the U.S. Coast Guard. Troopers will conduct BUI patrols in addition to assisting the Coast Guard who will be conducting their own independent patrols.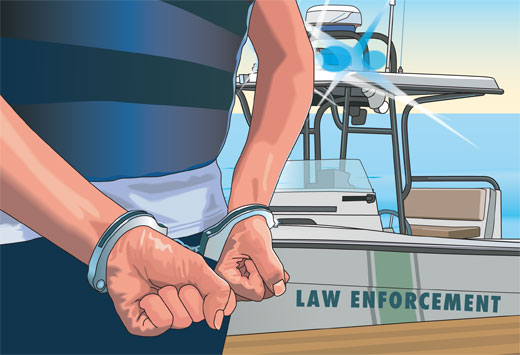 In 2013, alcohol use was the leading factor in 16% of recreational boater deaths, according to NASBLA. State law prohibits the operation of a vessel by a person with a blood alcohol content (BAC) of .08 or more. A BUI conviction will result in the suspension of a person's boating license and commercial and non-commercial driver's license.
Alcohol can impair a boater's vision, balance, judgment, and reaction time. Sun, wind, noise, vibration, and motion are all common stressors of the boating environment that can intensify the side effects of alcohol, illegal drugs, and medications. In addition, intoxication can lead to slips and falls for both operators and passengers.
For more information about New Jersey boating laws and regulations, please visit the New Jersey State Police Marine Services Bureau at www.njsp.org/maritime.