Manalapan Man Targeted Claims at Workers' Comp, State Disability Pension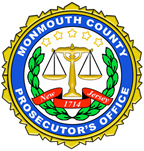 (FREEHOLD) A supervisor at the former Monmouth County Youth Detention Center was arrested along with his wife and another woman on charges related to claims of an on-the-job January 2010 slip-and-fall accident at the county-run facility, Acting Monmouth County Prosecutor Christopher J. Gramiccioni announced.
Ricky Marter, 51, his wife Donna Marter, 48, both of Tennent Road in Manalapan, and Christine Bradach, 45, of Bridalmere Court in Freehold Township, were arrested this week following the return of an indictment by a Monmouth County grand jury on Monday. The indictment was the result of a direct presentment to the grand jury and resulted in each defendant being charged with one count of second degree Conspiracy to Commit Insurance Fraud, second degree Insurance Fraud, fourth degree Workers' Compensation Fraud and third degree Perjury. Ricky and Donna Marter also face charges of one count each of second degree Conspiracy, second degree Theft by Deception and second degree Attempted Theft by Deception.
Ricky Marter is being held in the Monmouth County Correctional Institution, Freehold Township, on $75,000 with no option to post 10 percent, as set by Monmouth County Superior Court Judge John T. Mullaney, Jr., J.S.C. Donna Marter and Christine Bradach are free after posting bail, $75,000 and $35,000 respectively, with no option to post 10 percent, as set by Judge Mullaney.
Ricky Marter was employed by the County of Monmouth as a supervising detention officer at the Monmouth County Youth Detention Center (YDC) in January 2010 when he claims to have slipped on water on the floor of the detention center – hitting his head and elbow as he fell. As a result of the slip-and-fall, Ricky Marter filed for workers' compensation benefits and subsequently filed for an accidental disability pension with the State of New Jersey, claiming permanent and total disability as a result of his fall.
An investigation by the Monmouth County Prosecutor's Office Financial Crimes and Public Corruption Bureau was launched after the County of Monmouth contested Ricky Marter's workers' compensation application citing he was exaggerating or fabricating his injury.
Ricky and Donna Marter based the workers' compensation claims on numerous representations to treating and examining physicians, as well as sworn testimony offered by the Marters and Christine Bradach in Workers' Compensation Court proceedings.
Ricky Marter collected over $84,000 in workers' compensation benefit payments from Monmouth County and its third party insurer between January 2010 and September 2011. The County discontinued the payments after an internal investigation uncovered the fraudulent nature of the claim.
In January 2011, Ricky Marter applied for an accidental disability retirement pension from the State claiming he was totally and permanently disabled as a result of his slip-and-fall. The application was denied.
In addition to the conspiracy and insurance fraud charges derived from these representations, all three defendants are also charged with perjury in conjunction with their respective testimony regarding Mr. Marter's post-accident activities and abilities during these proceedings.
If convicted of each of the second degree offenses, each of the defendants faces a sentence of five to ten years in prison.
If convicted of the third degree offenses, they each face a sentence of three to five years in prison.
If convicted of the fourth degree offenses, they each face up to 18 months in state prison.
Despite these charges, every defendant is presumed innocent, unless and until found guilty beyond a reasonable doubt, following a trial at which the defendant has all of the trial rights guaranteed by the U.S. Constitution and State law.
The case is assigned to Monmouth County Assistant Prosecutor David Fritch of the Office's Financial Crimes and Public Corruption Bureau.