Rules deliberately exclude casinos here
By Neil Schulman
Oceanport — Borough officials have blasted South Jersey politicians who they say are keeping Monmouth Park Racetrack from living up to its full potential by keeping casinos out.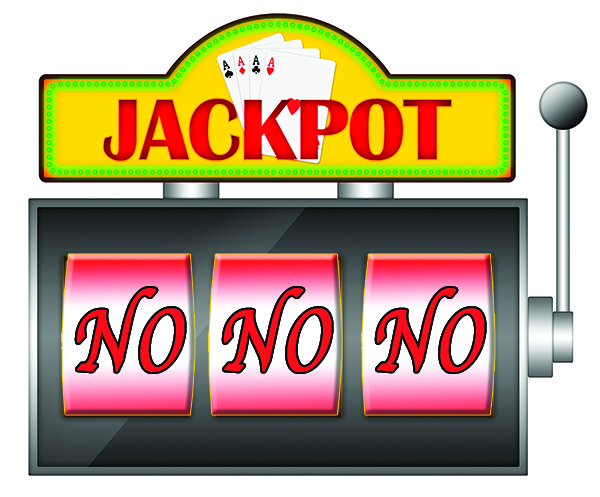 Every surrounding state allows "racinos," casinos at its tracks. Part of the profit from those casinos goes toward supplementing the purses at the races, attracting a higher caliber of horses and boosting their state's equine industry.
They've not only helped those racing industries, but also drawn a lot of business away from Atlantic City. Mayor Jay Coffey said that people who live in North Jersey no longer need to make that commute to play the slots.
"Blue haired ladies … want to go 45 minutes to Yonkers, not two and a half hours to Atlantic City," he said
New Jersey is finally planning to let voters choose whether to allow slot machines outside A.C. this November — but Coffey said the proposal from Trenton is only "halfway there."
Specifically, the plan only allows casinos to be more than 72 miles from Atlantic City.
If you're wondering why that strange number was chosen, it's because Monmouth Park is 69 miles and Freehold Raceway is 71 miles from the city.
Coffey said that to keep a casinos out of Monmouth Park doesn't make any sense, given how popular the concept has proven in other states, and how many other things Monmouth Park could offer.
"The most beautiful race track this side of Saratoga, and you can't have a casino there?" he asked. "Our politicians have said no, that's not a good place."
However, it would be entirely possible to open up a casino in a nearby town like Red Bank under this proposal, whether it's set up to handle wagering or not.
"There's all sorts of gambling that could be put in a facility like Monmouth Park, but that's just not being allowed," the mayor said.
In a statement, Coffey encouraged everyone to visit and support the track in any way they could.
"Take a day, or two or twenty this spring/summer and visit Monmouth Park. It doesn't matter if you are a gambler. Monmouth Park is much more than that. It's food, music, miniature golf, bands, people in shorts, people in suits, old people, young people (hopefully, lots and lots of people), horses, restaurants, the smell of the grass, the call of the bugle, the pounding of hooves, the roar of the crowd and much, much more.
"And it's all part of the fabric of Oceanport. Bring some friends and make a day of it. Then take ten minutes and write to or call your assemblyman and/or congressman and tell them how upset you are that they haven't done more to ensure that this wonderful piece of Americana remains a part of our lives. See you at the 16th pole," he said.
This article originally appeared in the May 26, 2016 print edition