Long Branch — This Thursday, Nov. 3, the Long Branch Library will hold an opening for its latest exhibit, Shine: 100 Women of Long Branch, by Master Photographer Andrea Phox, featuring photographs of 100 women associated with Long Branch.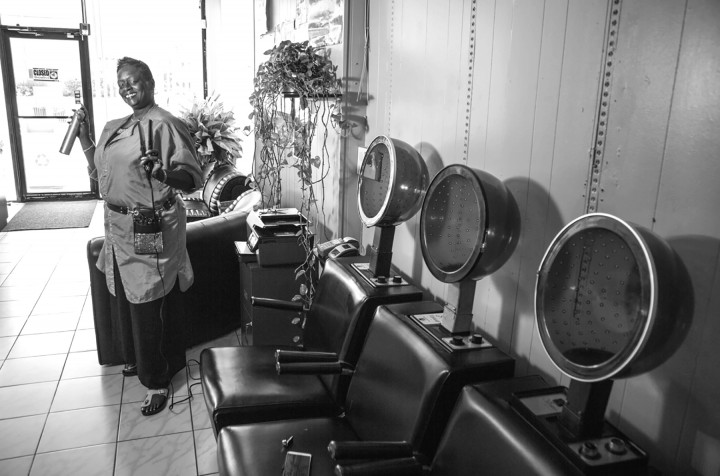 A meet the artist reception will be held from 5:30-7:30 p.m.
Phox intended her Shine to be a commemorative exhibit in recognition of the Long Branch Public Library's centennial anniversary. The subjects, all chosen by the artist, are from all walks of life, either live or work in the city.
It took 14 months to to create and edit the portraits; and the body of work includes 17,000 images.
The idea for Shine began in June 2015 when Phox and Lisa Kelly, Publicity and Outreach Manager for the library, for the were discussing the idea of Phox hanging a photography show in the community room for 2016.
Kelly mentioned that it was the centennial anniversary of the library becoming free and suggested the possibility of Phox's show having a centennial theme.
Phox recalls she agreed to think about it, left the library, got into her car, turned the engine over, turned the engine off, got out of the car, walked into the library, into Kelly's office and said "How about 100 women?" and then Kelly said "of Long Branch," and the idea was born.
Phox knew that photographing 100 Long Branch women would have to be about diversity. The women to be selected must come from all communities of Long Branch. The subjects should represent all races, creeds, ages and economic standing.
Phox says she designed Shine to create a context through art where women could be given the opportunity to literally unite and consequently bring Long Branch
closer as a community.
It's not just photographs. Phox also collected each of the bios and created the brochure that is the key to understanding each woman's story.
Shine: 100 women of Long Branch opens November 3 and runs through December 30, 2016 in the community room at the Long Branch Public Library. The meet the artist reception will be held from 5:30-7:30pm on November 3.
In addition, Phox will compile the portraits into a book which will serve as a permanent record of the exhibit. The book will be housed in the LBPL local history resource area.
A cocktail reception follows at McLoone's Pier House. Tickets are available on Phox's website, www.andreaphox.com.
Any remaining proceeds from these events and sponsorships will be distributed evenly between the Long Branch Public Library and 180 Turning Lives Around.