Little Silver — Assemblyman Declan O'Scanlon (R-13) announced on Monday that he has raised over $100,000 for his campaign to replace Senator Joe Kyrillos in the upper chamber of the New Jersey Legislature.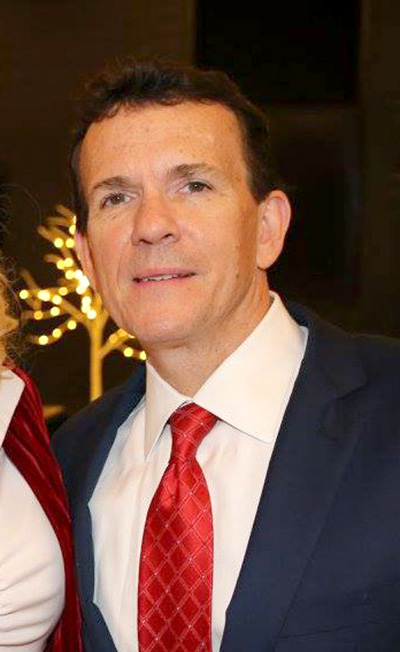 "The job of a State Senator is so much more than going to Trenton and voting on bills," O'Scanlon said. "The job includes being a leader in the community and the Party. That means having the resources to support your own campaign, the campaigns of other great candidates and most importantly, civic and charitable organizations in the district. Senator Kyrillos filled that role as well if not better than anyone. I am prepared to continue in Joe's footsteps."
"I am deeply grateful to my friends and supporters who have enabled me to support great candidates and organizations during my eight year career in the Assembly. I am humbled that they have stepped up so strongly to support my candidacy for Senate. Between the funds we have and will raise and my own resources, I will see to it that I'm an effective leader on this front in the District and the County."
O'Scanlon said he is on track to have $350,000 at his disposal by the spring and over $1,000,000 for the general election in November should circumstances call for it.
"We live in unpredictable political times," O'Scanlon continued. "I'm in this race to win. The Democrats have already declared that they are coming after us. My team will be prepared for any eventuality. We will make sure that the 13th district and all of Monmouth County remains the shining example of great local government and sound fiscal policies. The Monmouth County delegation in Trenton will remain a strong and effective voice for fiscal reform in Trenton."
Kyrillos is retiring at the end of the current legislative session.
When making the announcement he would seek a senate seat, O'Scanlon highlighted his record, including participating in the landmark pension and benefits reform, the 2 percent property tax cap, the elimination of red light cameras from New Jersey and the recent reforms in the way New Jersey pays for prescription drugs and procures lifesaving equipment for our police officers. He also said he was instrumental in fighting to include tax cuts for veterans and seniors, as well as the elimination of the estate tax, in the recent replenishment of the Transportation Trust Fund.