Long Branch – Jake Pascucci, 28, was charged with driving while intoxicated, careless and reckless driving following the September 22, 2017 death of Karen Borkowski, 65, of Stanhope, New Jersey.
Pascucci who is a Long Branch Police officer, was off duty when he struck and killed Borkowski, who was crossing Ocean Blvd at Broadway around 8:15 in the evening. She was reported to have been a guest at the Ocean Place Resort and was heading to the CVS which is located at the intersection.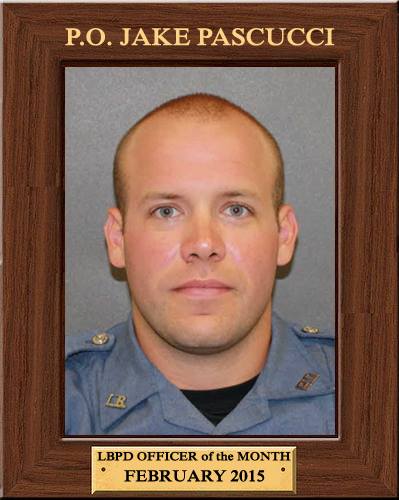 Long Branch turned over the investigation to the Monmouth County Prosecutor's Office, who then had to hand it over to the Middlesex County Prosecutor's Office as Pascucci had been assigned to a Monmouth County Task Force. It was passed over to Middlesex to avoid any conflicts of interest from Long Branch and Monmouth County.
According to the Star Ledger, Pascucci told responding Long Branch police officers; "She walked right in front of me, jaywalking." It was recorded on a dashboard video system in one of the Long Branch patrol cars. "I have a green light, going this way, southbound. She walked right out in front of me."
October 20, the Long Branch Police Department issued Pascucci several tickets written by Captain Robert Wiener, who handles internal affairs. Pascucci was driving a 2016 silver Jeep at the time and had an unidentified male passenger in the vehicle.
It is unclear how law enforcement determined that Pascucci was under the influence, if it was a blood test or a breathalyzer. They have not released the results or stated what the status is of Pascucci who was assigned to the detective bureau.
February 2015, Pascucci was named the Long Branch Police Officer of the month. As one Long Branch resident said; "All the good things he did to keep us safe was erased that night as a result of a horrible decision to drink and drive."