By Walter J. O'Neill, Jr.
Ocean Township – This football season was one of the best for the Spartans of Ocean Township High School. They went undefeated during the regular season and their head coach became the winningest coach in Spartan History.
Two Spartans played a big role in the team's success. Tyler Douglas, the senior quarterback and Mateo Andrews, senior receiver. Douglas completed 61 of 100 passes for 1,257 yards and 13 touchdowns. Amazingly, he had only one interception all season. He also ran the ball 100 times for 1,031 yards and had 15 touchdowns.  Andrews, caught 20 of those 61 passes for 572 yards and scored seven touchdowns. On defense, Andrews had 34 solo tackles and assisted on 30 others.
On the field, it is safe to say that Douglas and Andrews teamed up for yards and scores. Well, the two teamed up one last time as Spartans football players last week when they both signed their national letters of intent. Douglas will be playing college football at Temple and Andrews is going to Wagner.
Douglas, who wore number 8 for the Spartans has a special connection with that digit. "I chose number 8 because it was the first number I was ever given in football," said Douglas. That was when he was seven years old in his first season of tackle football.
He is not superstitious before a game, however, he does like to warm-up the same way for each game. His favorite memory as a Spartan occurred this season. "It was scoring the go-ahead touchdown against Red Bank Regional to cap off an undefeated senior season," Douglas said. His worst memory was playing through the COVID era. "We could never count on anyone because they could be taken away from you at any moment, it was very difficult playing during those times."
Over his four years as a Spartan Douglas has changed as a player. Many compare him to Kenny Pickett, who became the first Ocean Township alumni selected in the first round of the NFL draft by the Steelers. "I think my greatest skill is my composure, no matter the situation nobody will throw me off my line," said Douglas. He added that his mental aspect of the game has changed as well. "I learned how to pick apart a defense pre-snap."
Temple University was a great fit for Douglas. He said the coaching staff was great and he loves what they are doing in Philly. In five years, he hopes to be preparing for the next level of football.
Andrews spent only one season with the Spartans as he transferred in from Neptune High School. He wore number 88 for Ocean. "I chose number 88 because 8 is my lucky number (8 was already assigned to Douglas) so I have two eights, I'm double lucky," he said.
Unlike Douglas, Andrews is superstitious. "If I say something that might jinx us, I would knock on my helmet twice," Andrews said. His favorite memory as a Spartan was his first touchdown for Ocean. It just happened to occur against his former team.
"My worst memory was messing up a play or jumping offside and having the whole team just stare at you," said Andrews. Fortunately for him and the Spartans it didn't occur often. When asked what he felt was his greatest skill in football, he didn't hesitate. "It is my speed and agility."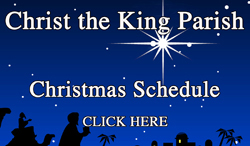 Over his four years playing varsity football he said that his game has changed from running deep routes to shorter routes. His game as also changed in what happens after he makes a catch. Going short means he has to be more aggressive in his after the catch runs.
Wagner College was selected by Andrews for several reason. However, one of the most important factors was location. "I chose college because it's closer to home so my family can come and see me play," Andrews said. In college he will be playing receiver.
Like Douglas, Andrews hopes that in five years he will also be making the transition to the National Football League.
Click the photo for the caption.