Hello Friends of Jackson Woods,
April has been a busy month at the park. Tuesdays and Fridays 10:00 to 1:00 are now our regularly scheduled cleanup days (except Friday May 5th). Please come join us whenever you can! Gardens are being tended, mulch spread, and invasives removed. A new stone bench was recently installed by the pond – a perfect spot to watch our favorite snapping turtle — and a new hanging sculpture created by local artist Mark Davis is now suspended above the Tom Booth garden.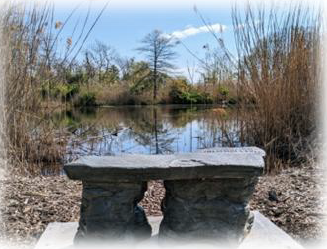 Last week, the pond was sprayed for algae and duckweed. We hope this will help keep the waters clear as we approach the summer season. Recently, an egret was spotted near the water's edge. We are excited to announce that we have been designated a Certified Wildlife Habitat by the New Jersey Audubon Society and the National Wildlife Federation. Look for the sign to be installed soon. And that's just the month of April…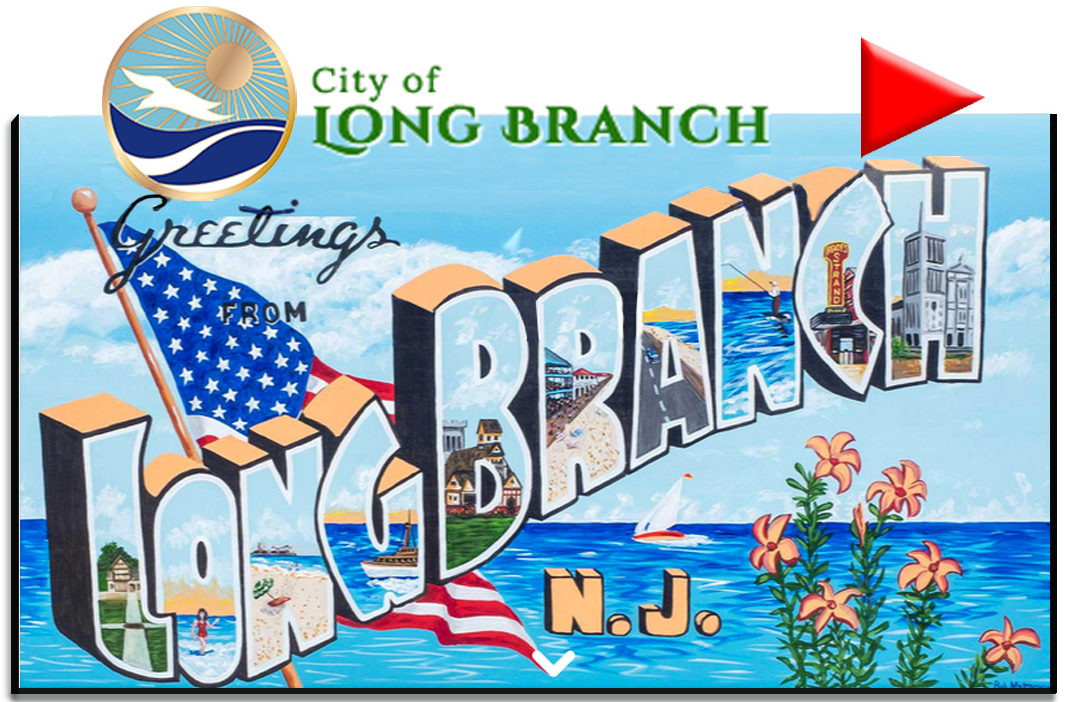 We are still busy with our sneaker collection. Any funds raised help purchase supplies and additions to the aesthetics of Jackson Woods. OceanFirst Bank has graciously offered to help us out by providing additional drop off locations. Locally, you can still drop off your old sneakers at the recycling center on Atlantic Avenue as well as Charley's Ocean Grill, Skip's Sports, the Long Branch Public Library, West Park Tennis Center, Manahasset Pickleball Shed and Gold's Gym. This is an easy way to help Jackson Woods and keep your old sneakers out of landfills.
We are fortunate to have two corporate volunteer groups coming to the park on April 28 and June 6. Thank you to Earthshare and Monmouth Conservation Foundation for arranging these events. Other community groups have also started their spring cleanup in the park and we are very thankful for their help and support. Jackson Woods is truly a great example of the city and volunteers coming together to make a difference.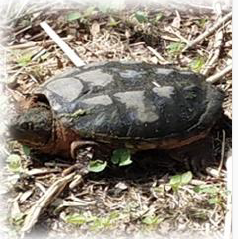 Our turtles are back and the birds are plentiful. Daffodils are still in bloom. Spring is a perfect time to enjoy everything Jackson Woods has to offer. We are hoping that our new picnic tables will be installed soon in the outdoor classroom area.
Jackson Woods t-shirts will be on sale this Sunday from 1 – 4 PM at the Long Branch Arbor Day event at the Arts & Cultural Center. Please stop by and see what being green really means.
If you would like to support the transformation of Jackson Woods, consider making a contribution through Monmouth Conservation Foundation. And check out the shout out Jackson Woods received in the latest issue of Woman's Day Magazine!
Best Wishes, Kathy and Nan